Bridget Moser "A Person With Nothing to Hide Hides Nothing"
December 3 - December 17, 2016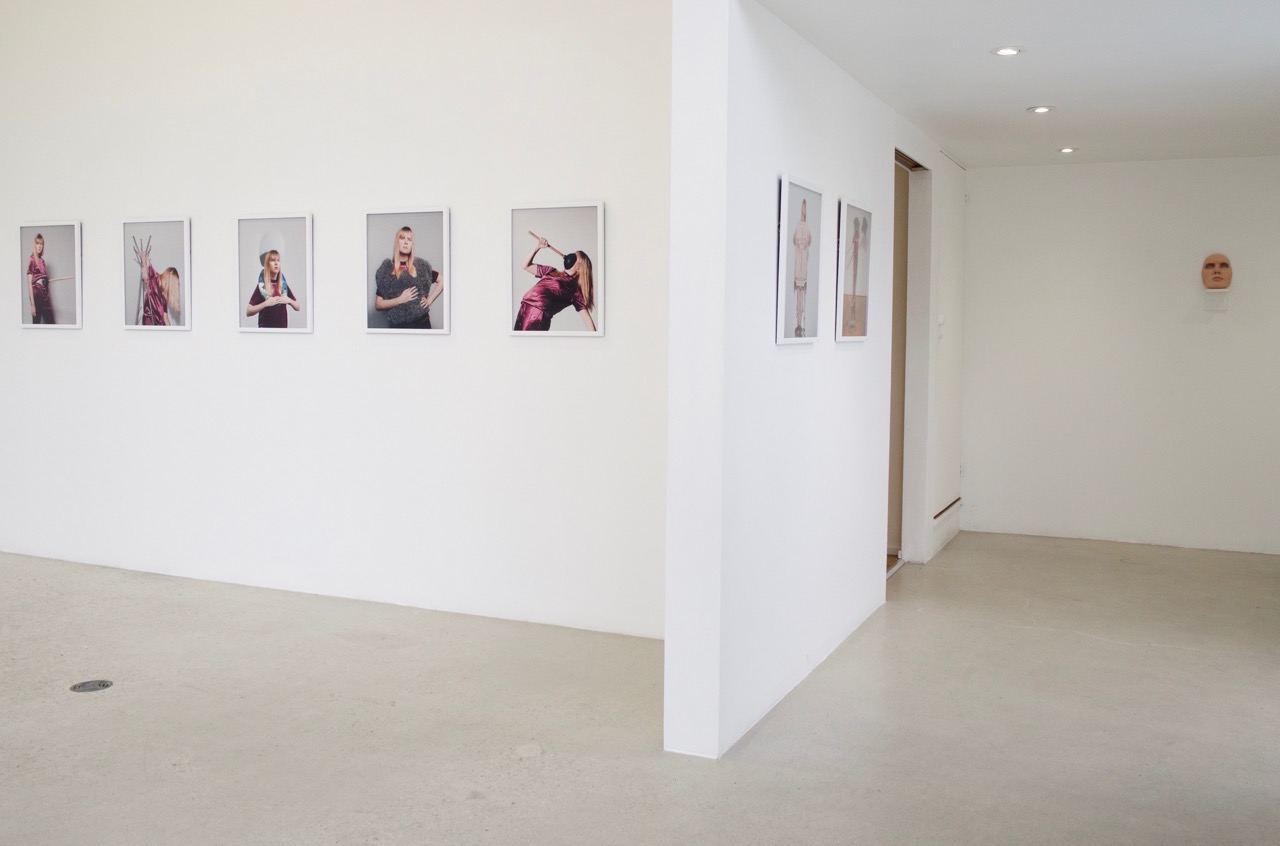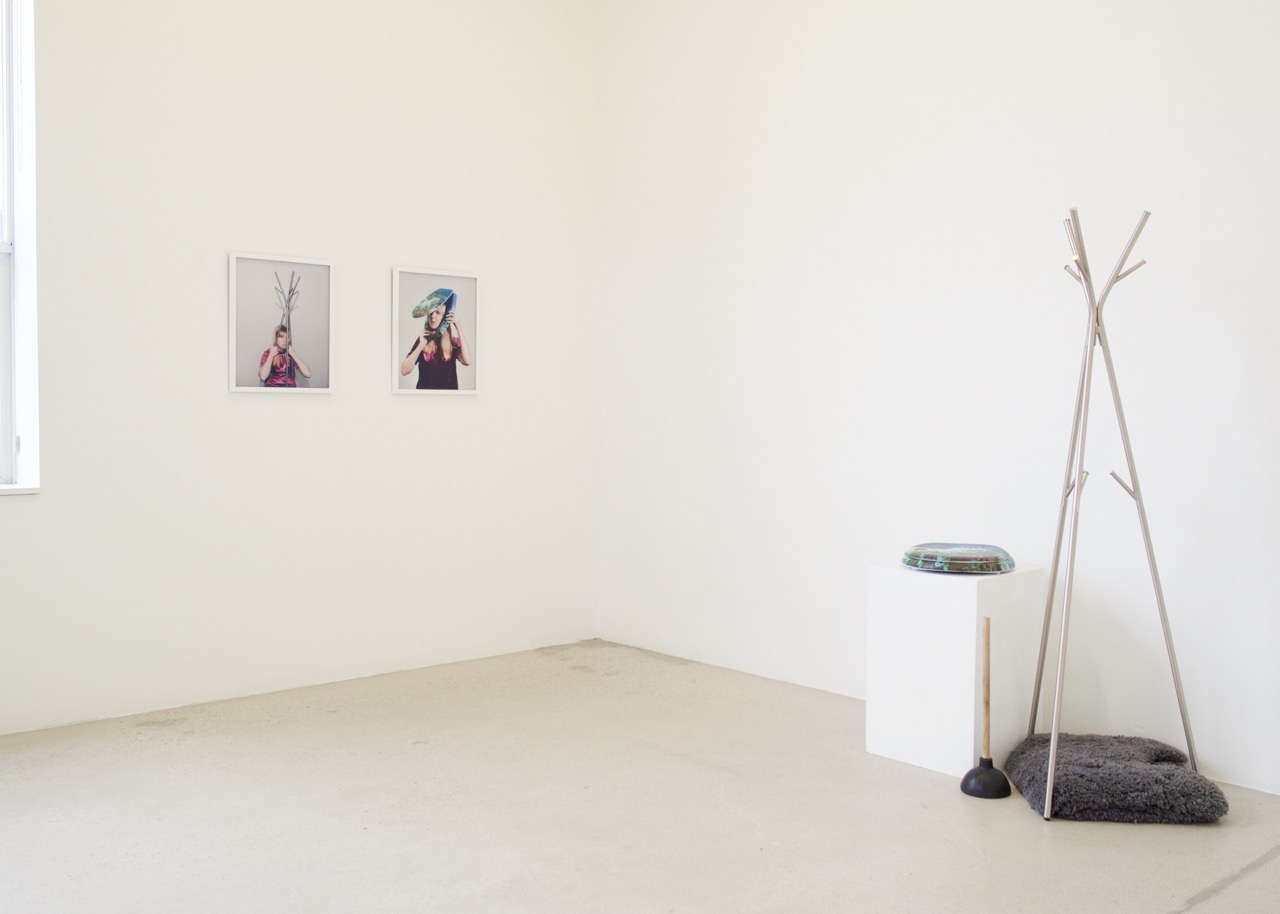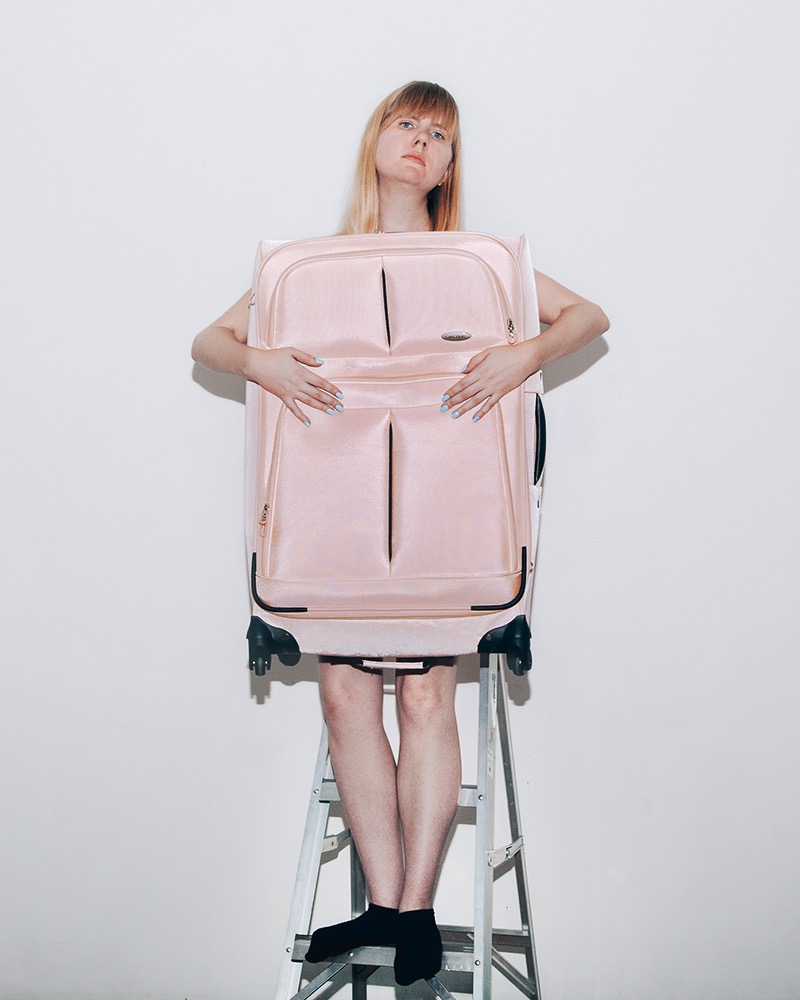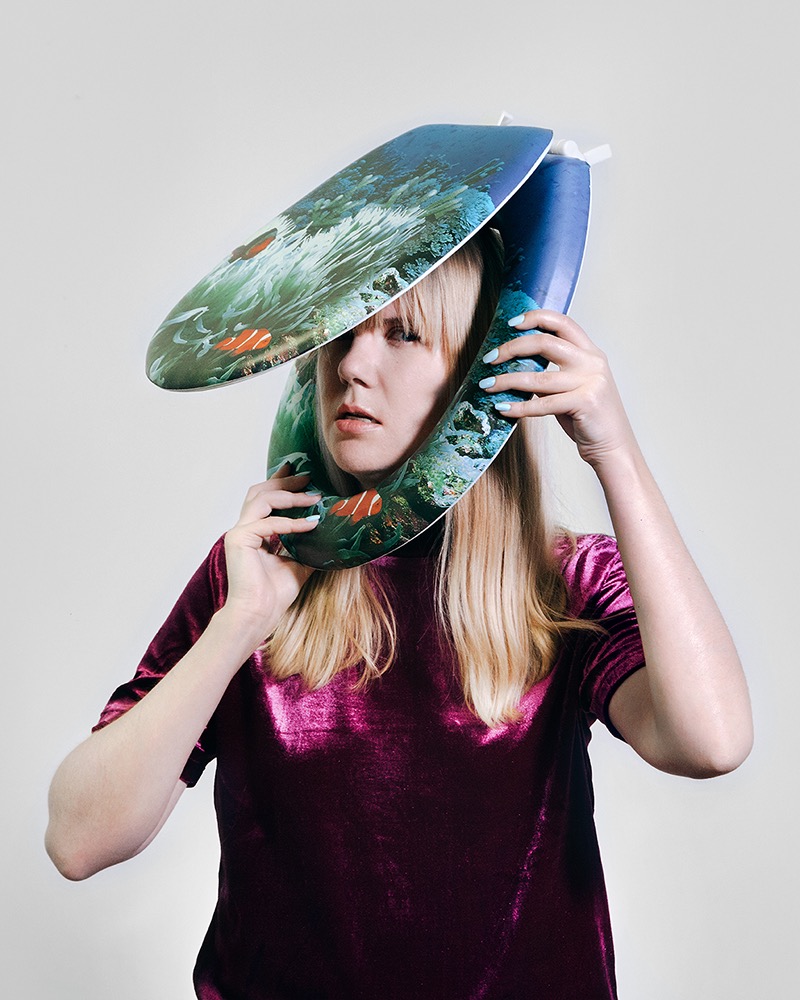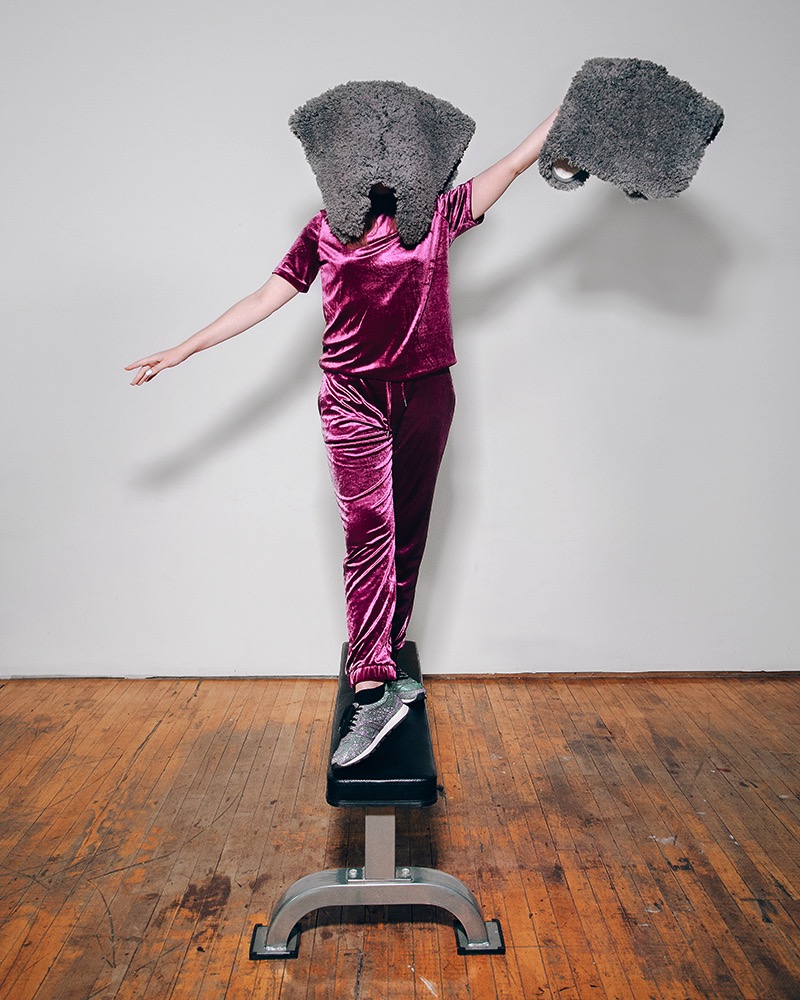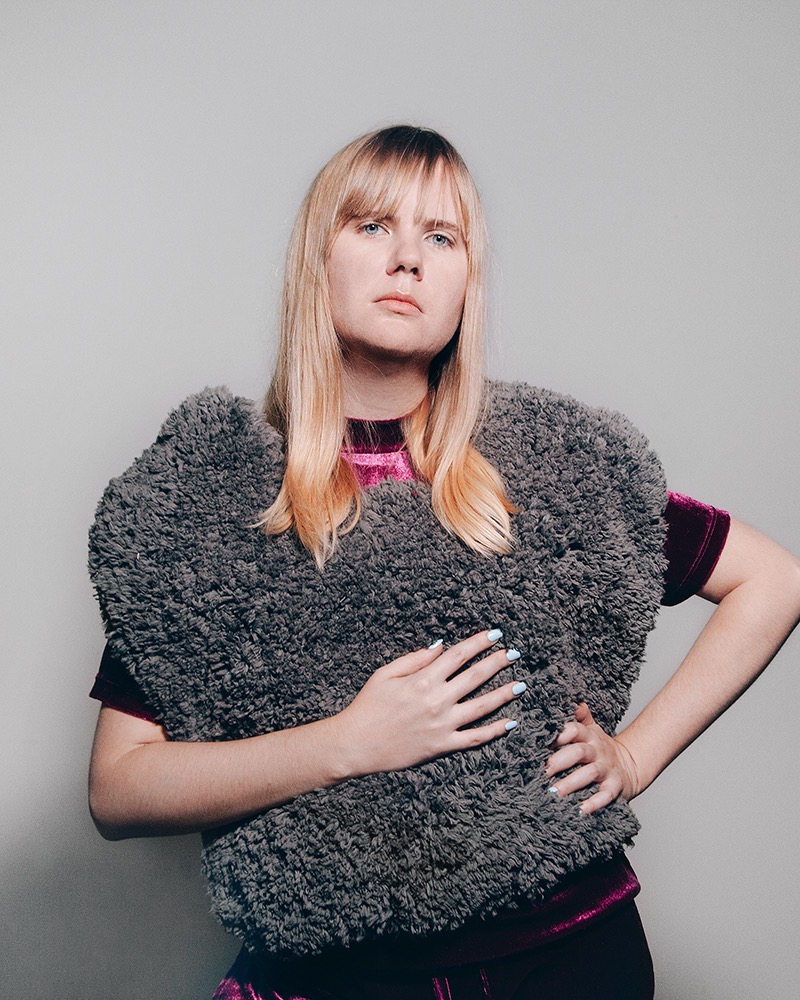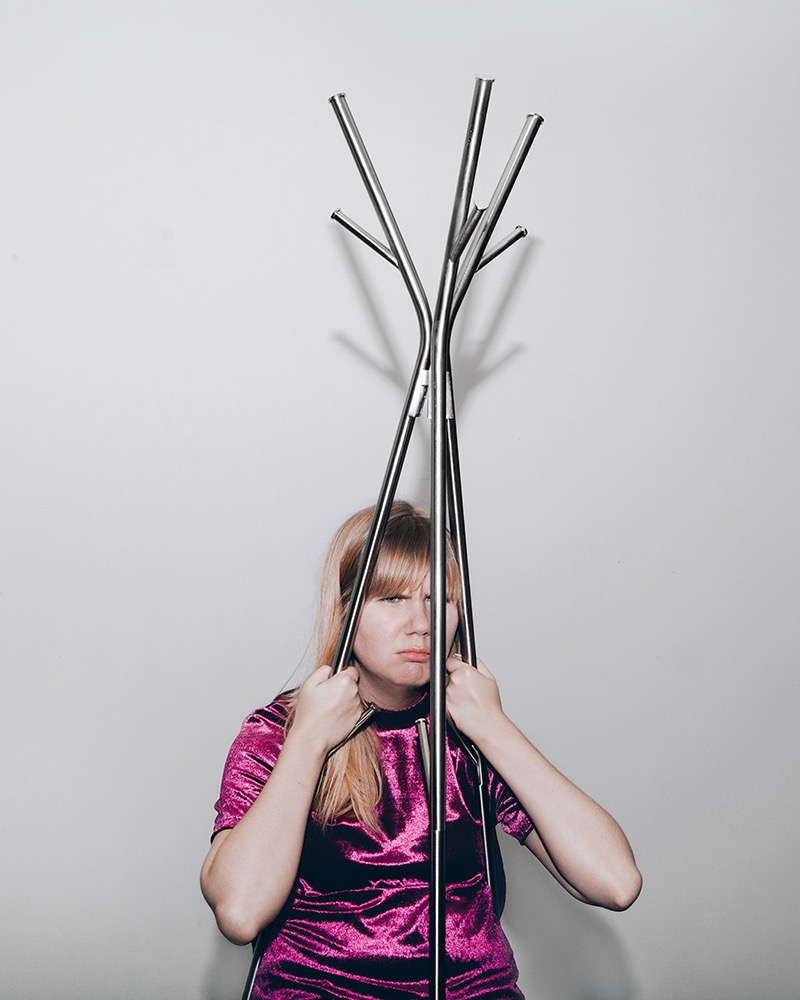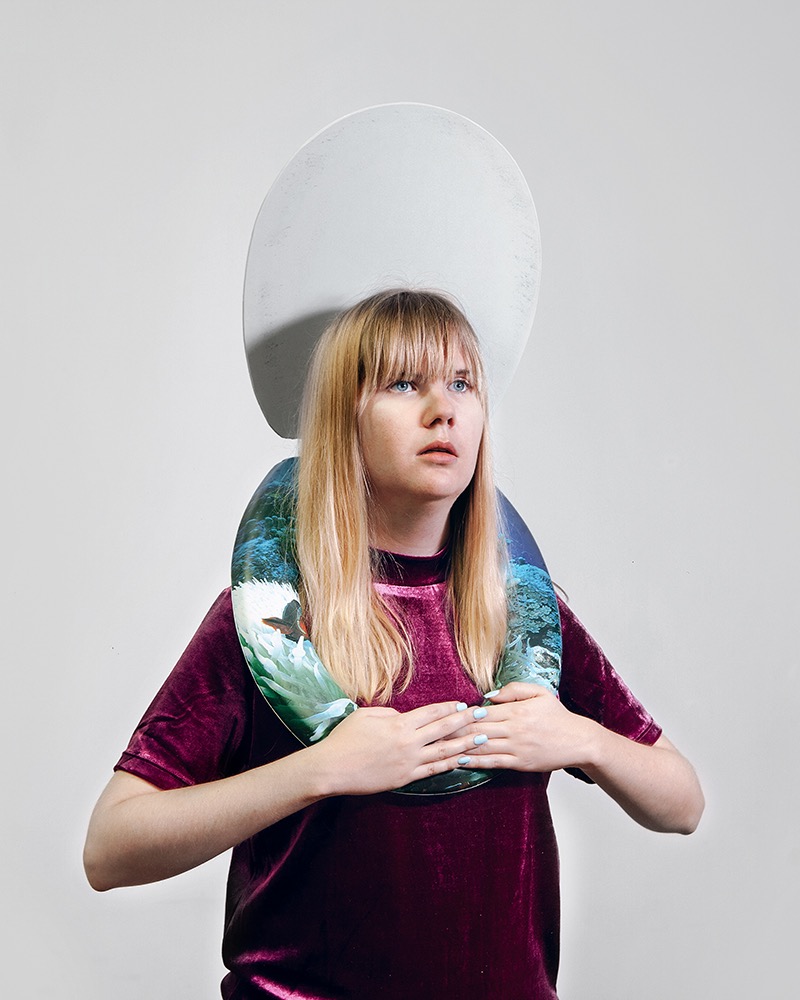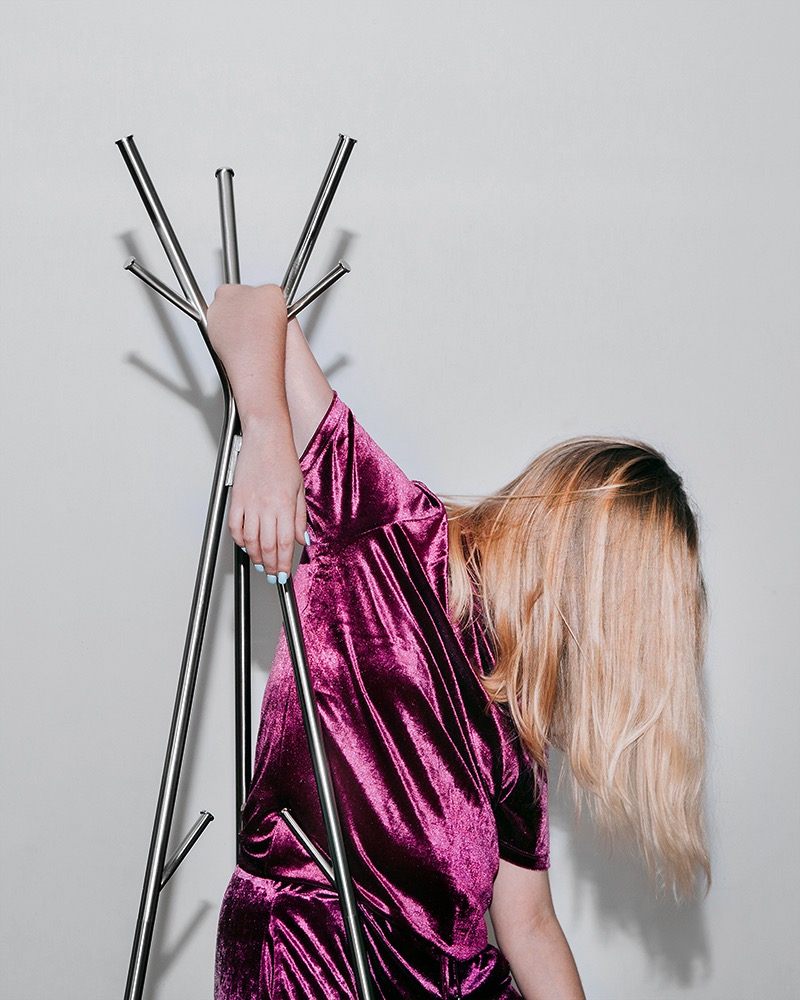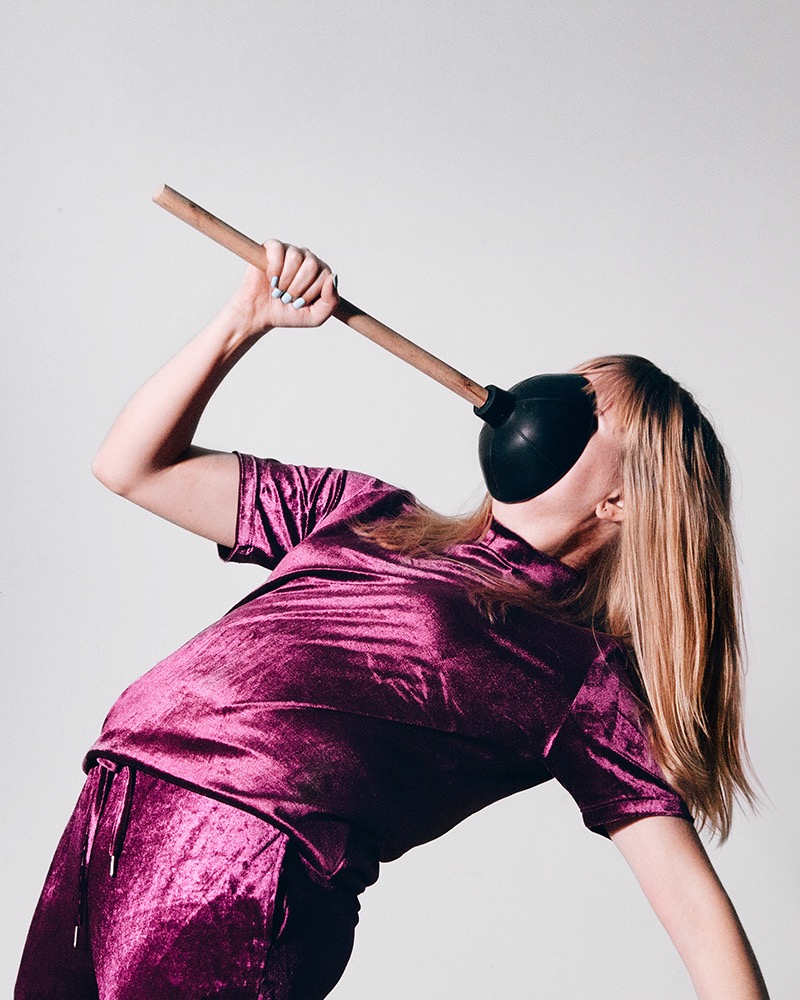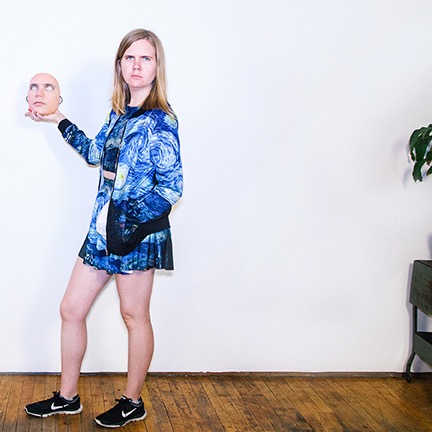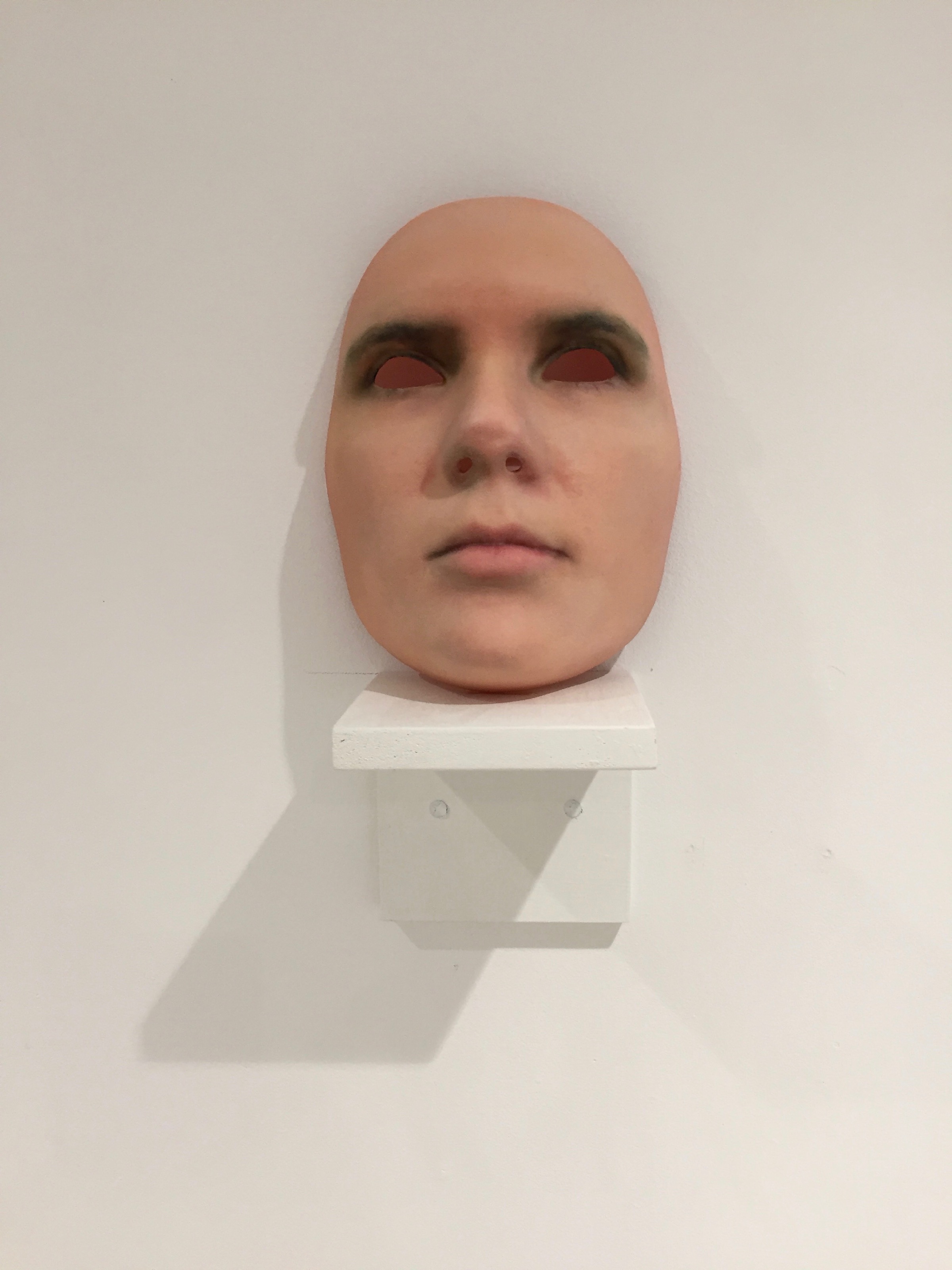 Press Release
It is time to put a "but" in the John Lennon quote about what it means to be an artist. When asked to rate himself as a guitarist, Lennon said, "Well, it depends on what kind… I'm really very embarrassed about my guitar playing, in one way, because it's very poor… If you would put me with B. B. King, I would feel real silly." (But)"I'm an artist, and if you give me a tuba, I'll bring you something out of it."
Bridget Moser is that kind of artist. She has developed a self-deprecating persona in her performance work but the self-deprecation runs alongside an audacious originality. Give Moser a layered birch Ikea Poäng armchair upholstered in Rantsa red like in the "Freak on a Leash" performance she gave at Western Front in Vancouver this past summer and she will reinvent it a dozen times. It becomes a speaking podium, a piece of gym equipment, a shell, a skeleton, a tongue, a backpack.… Every time, the surprise is absolute. In a nearly half-hour performance Moser quick shifts through a routine that threads the sublime through the ridiculous and touches down on a series of heart-felt existential moments along the way. The chair is as malleable as the self she projects and the tones of voice she uses for delivery. She is Everywoman, Everyman.
"Freak on a Leash" is a mystery play on a stage bare except for the chair and its accompanying footstool ("How about we give this guy a rest for once?") and a tall, waiting grey plinth. The first part of a much-varied musical score begins with a descending triad repeated on an organ that fleshes out a spatial setting for Moser who walks like a ghost or a sleepwalker across the stage. She narrates: "A great fog appears upon the water. It spreads out around the world, over everything. And for one brief moment it is like the veil of things is drawn back by an unseen hand. For a second, you see and seeing the secret, you are the secret. For a second there is meaning. Then the hand lets the veil fall and you are alone, lost in the fog again. And you stumble toward nowhere with no good reason." What follows is an often hilarious stumbling through interconnected set pieces that eventually come full circle with the return of the organ music. Moser, like a newly minted Mother Courage, has a far look of wise resignation as she back offstage clutching a plastic pink poodle saying, "There is no fog, there is no veil, there is no unseen hand. There is no secret, there is no where. And there is no good reason." There is no tuba either. She has, however, brought us through something.
For her exhibition "A Person With Nothing to Hide Hides Nothing" at Richard Rhodes Dupont Projects, Moser presents photographs related to recent performances and accompanying props. She also launches a new 3-D print edition titled "True Neutral Face". Two evening performances are offered on December 8 and December 15, 7:00 – 8:00 PM. Seating is limited and reserved on a first come, first serve basis via an email to the gallery at: [email protected]
Bridget Moser is a performance and video artist whose work is suspended between prop comedy, experimental theatre, performance art, absurd literature, existential anxiety and intuitive dance. She has presented work in venues across Canada, including the Art Gallery of Ontario, Gallery TPW, and Mercer Union, Toronto; The National Arts Centre and Carleton University Art Gallery, Ottawa; Owens Art Gallery, Sackville; MSVU Art Gallery, Halifax; and Western Front, Vancouver. She has presented projects throughout the US and Europe, and has been a resident artist at The Banff Centre and at Fondazione Antonio Ratti in Como, Italy. Her work has been featured in Canadian Art, C Magazine, Visual Arts News, The Dance Current, NOWNESS, and a collaborative publication with other Fondazione residents published by Mousse Magazine.
She is a 2015 recipient of the William and Meredith Saunderson Prize for Emerging Artists and a 2016 TFVA Finalist Prize recipient. She currently lives and works in Toronto.
About Richard Rhodes Dupont Projects
Launched in 2016 as part of the new Dupont St. gallery scene in Toronto, Richard Rhodes Dupont Projects was devoted to an exhibition program of contemporary Canadian art. Founding editor of C Magazine and editor of Canadian Art from 1996 through 2015, Richard Rhodes brought his expertise to exhibitions by emerging and established artists from across Canada. His informed critical eye launched and nurtured numerous careers in the Canadian art world over the past three decades. A photo diary of his continuing interests and work can be seen on Instagram at @c4rhodes. The gallery website will continue to be viewable at: www.dupontprojects.com.