Selected Works
David Clarkson
Remotes
May 14 - June 4, 2016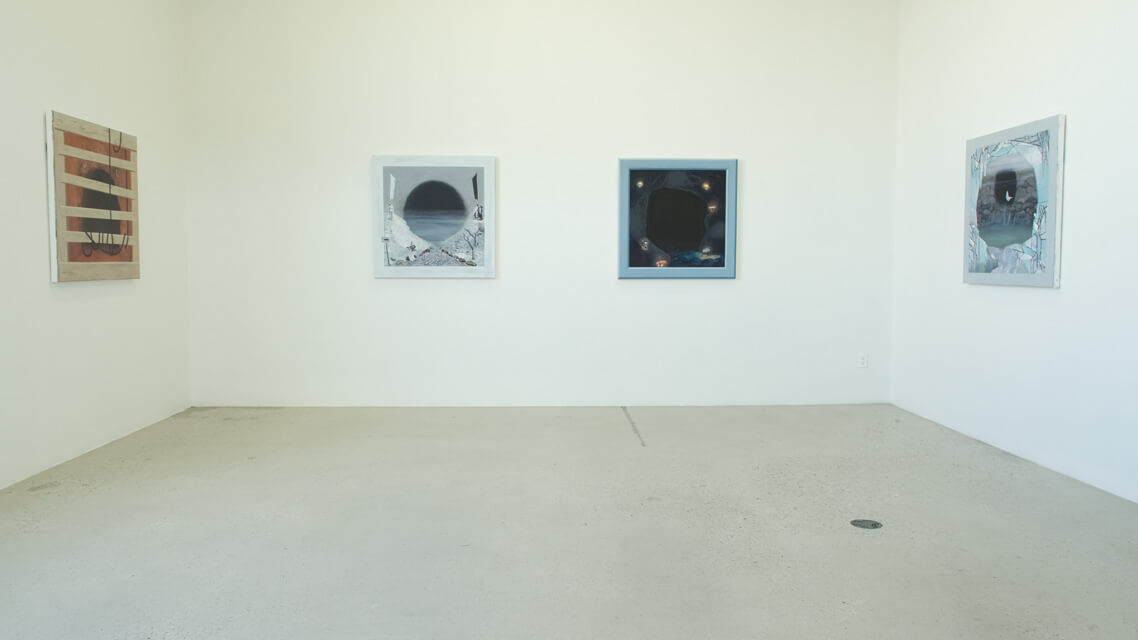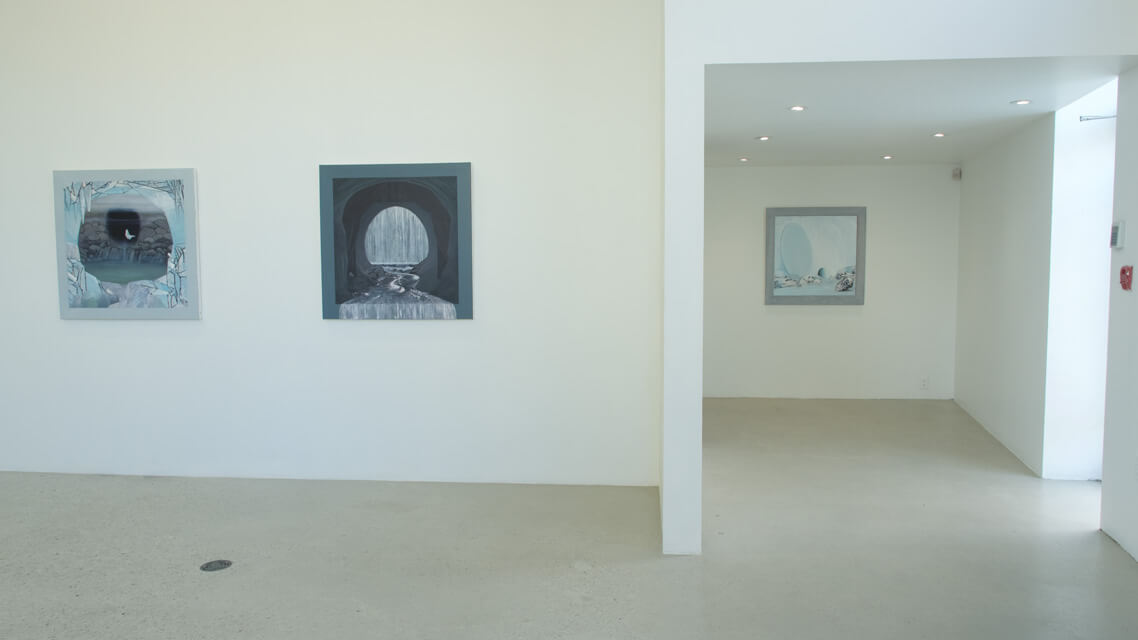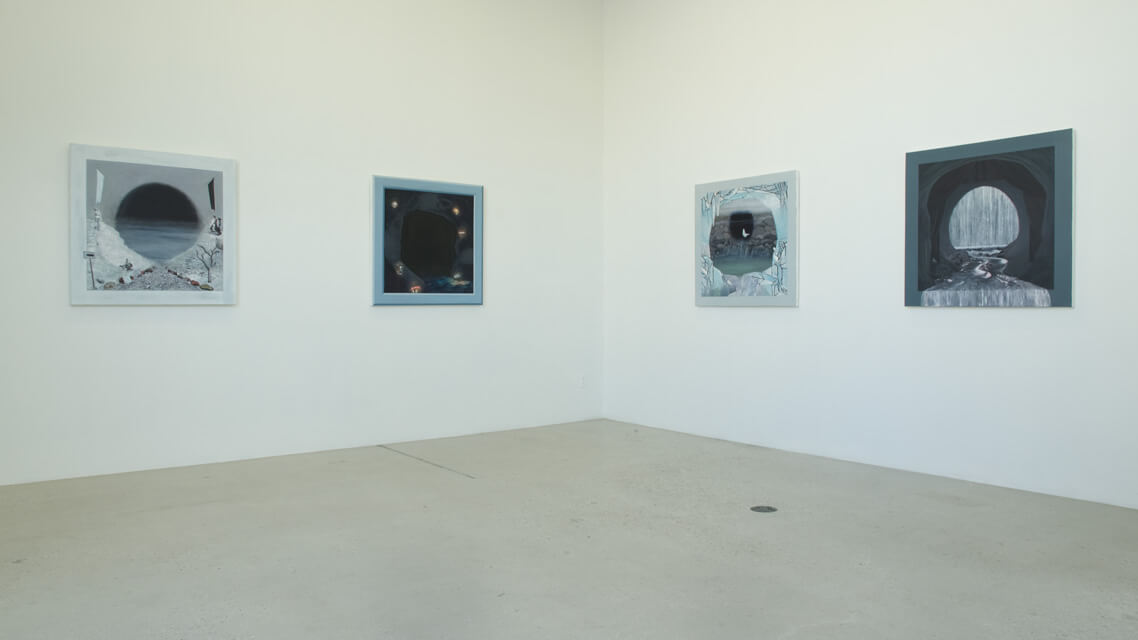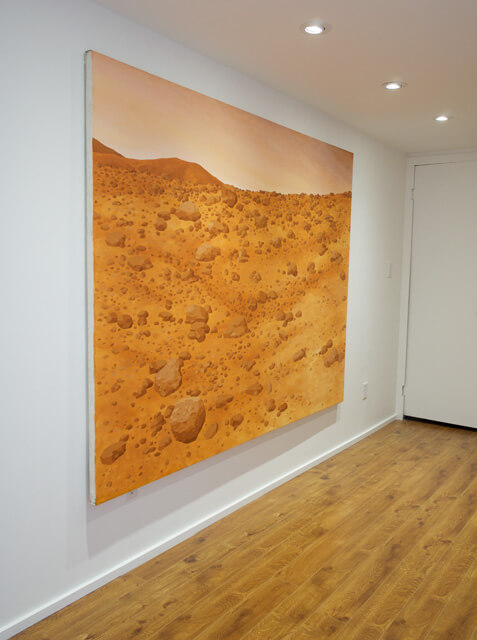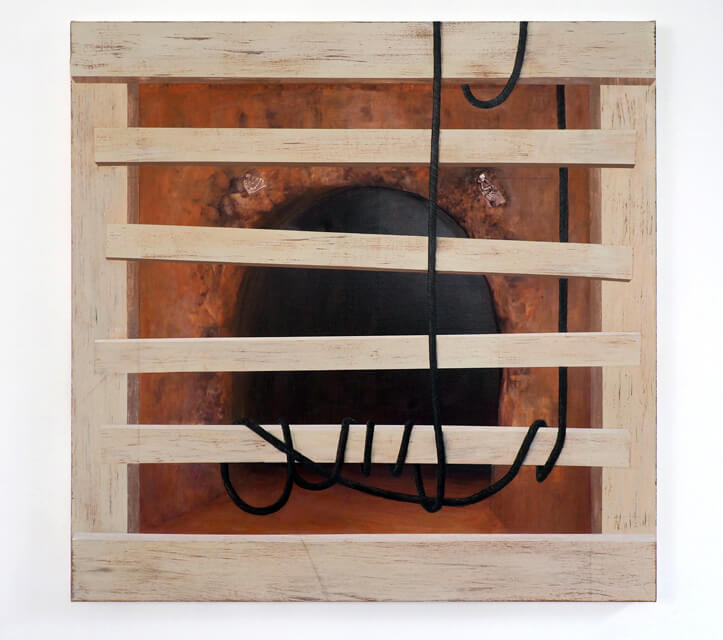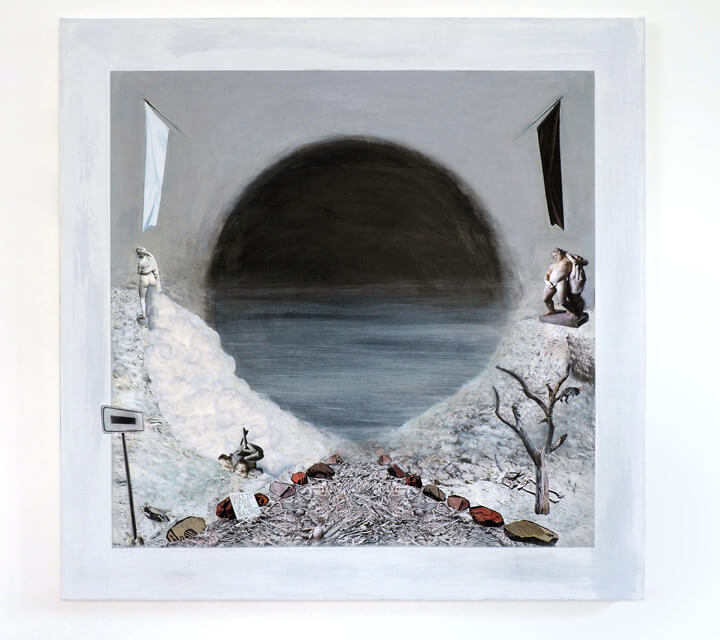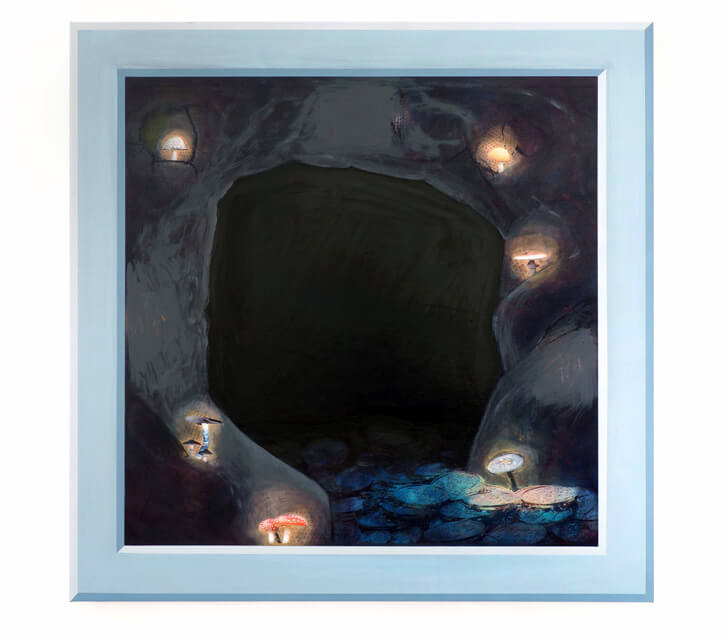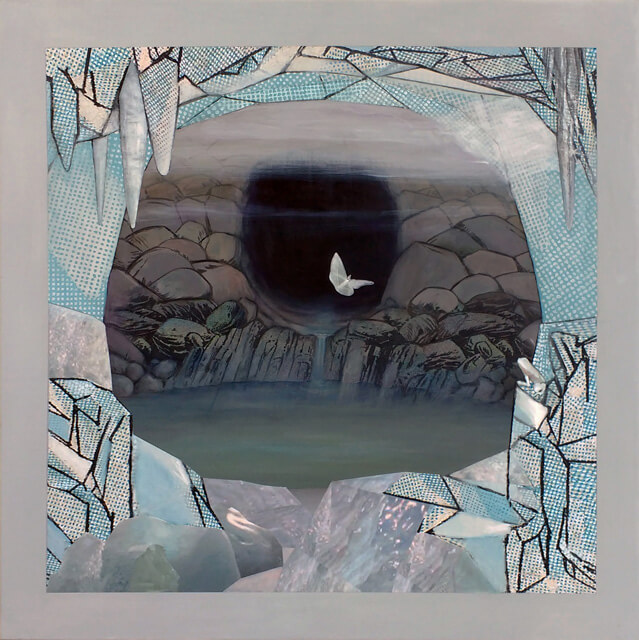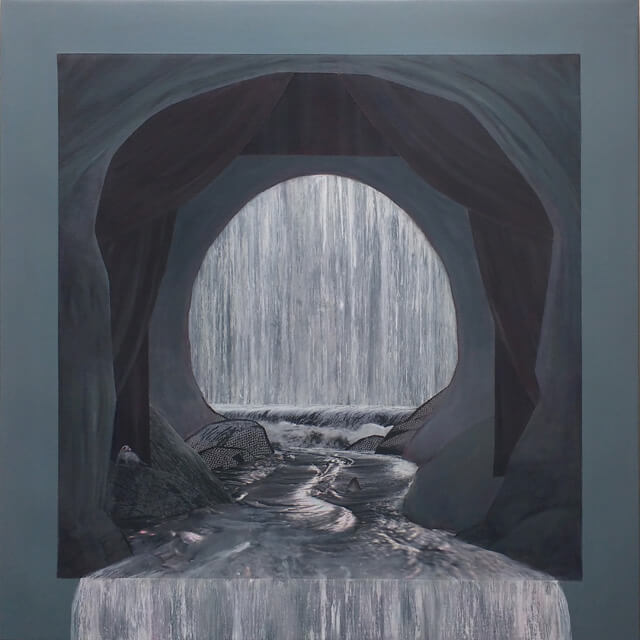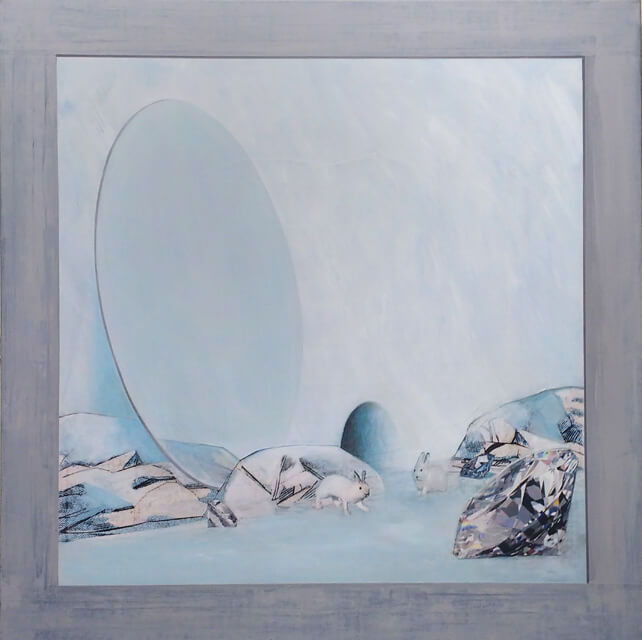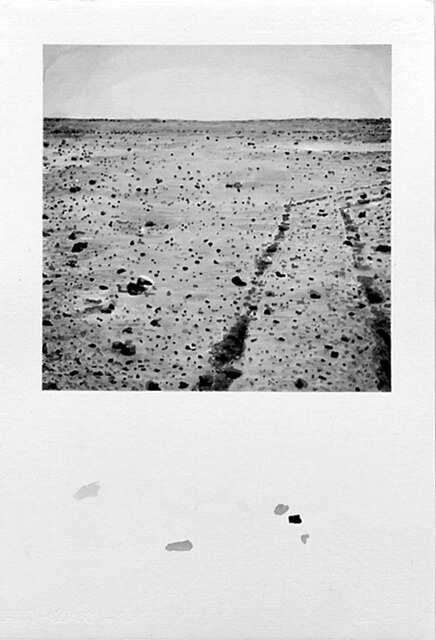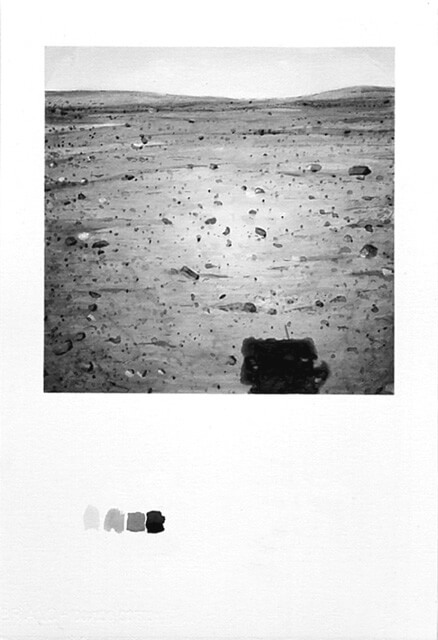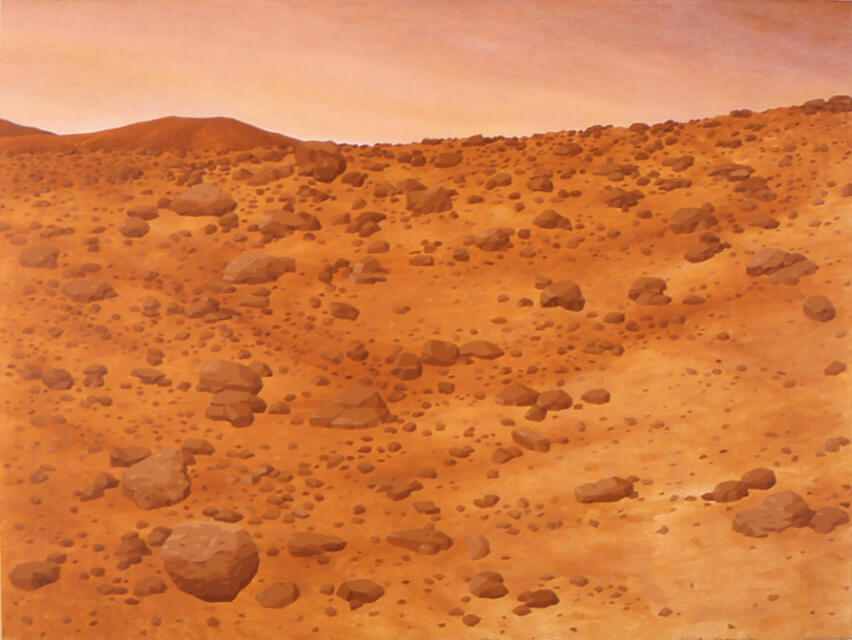 A Monumenta Memoir
Monumenta (PDF)
A Monumenta Memoir (2016)
Press Release
David Clarkson has explored imaginative relationships to space since the first art he made in the 1970s. First a photographer, then a painter, Clarkson has been preoccupied with representations of "here" in all its infinite variability. His photoworks were perceptual mappings; the early paintings in the late 1980s: tongue-and-cheek recastings of abstract formalism that included the glints of reflected gallery floodlights on the colourful surfaces of the pictures. Living in New York City for nearly two decades, Clarkson turned his attention to the new information technologies generating images of the planet system and beyond—places where no human eye has been. Since his return to Toronto several years ago, he has populated his studio with inventive collage paintings of caves.
His exhibition "Remotes" brings together selected examples of these last two bodies of work, joining Mars Rover-based images with new speleogenetic fantasias to create a combination of works that probe the distances we bridge in both inner and outer space. In addition to being an artist Clarkson is also an accomplished writer and curator. For the occasion of his exhibition he has written a memoir of the legendary "Monumenta" exhibition of 1982—an exhibition he curated that, with its more than 70 participating artists, brought the first comprehensive sense of community to the then Queen Street West art scene in Toronto. It too was an exhibition about here—an exhibition and a theme not duplicated on the same scale since. A download of the memoir is available above during the course of his exhibition.
Artist Statement
On My Recent Paintings
"I have been interested in ideas about exploration, and images of distant landscapes for a long while. It began simply by trying to picture the particular place where I was. I found a singular place to be continuous, expansive, and more elusive than it initially appeared. I combined painting with other technologies – surveillance cams, NASA rovers, the Internet and computers – looking for its final farthest edge, first on Earth, and then on Mars. Distance retreated as I advanced, always revealing ever more distant spaces continually receding beyond the threshold of my sight. Whether terrestrial or extraterrestrial, every horizon I reached always held another horizon.
While often exotic, these perspectives were also predictable, and I determined to locate a subverting viewpoint. This is how I found the subterranean spaces of my recent 'Cave' paintings. Horizonless, although still recursive, these odd tunnels and hollowed caverns recede into a darkness of further unknowns, and seem to undermine the quotidian landscape they lie below. Like fantasy or allegory, the caves of these paintings intimate the possibility of experience beyond, behind or beneath the surface of the world. The subverting architecture of portals and tunnels appear to open hidden levels of interconnection – sometimes absurd and humorous, occasionally illuminating or esoteric – to reveal unmonitored regions of desire, fear, and innovation." —David Clarkson
David Clarkson has exhibited internationally since 1980 in venues that include: the 18th Sao Paulo Biennial, Brazil; Derek Eller Gallery, Ronald Feldman Fine Arts, the Drawing Center, and MoMA P.S.1, New York; the Photographers' Gallery, and Compton Verney Museum, England; Kunstraumno.10, Dusseldorf; CA2M, Centro de Arte de Mayo, Madrid; 2 Rooms Contemporary Art Projects, and S.L. Simpson Gallery, Canada. His work has been reviewed in Artforum, Art in America, Parachute, Bomb, and the New York Times as well as featured in various art catalogues and books, like Abstract Painting in Canada (2007) and Post-Hypnotic (1999). He has written about contemporary art for Bomb and Flash Art and recently contributed to the exhibition catalogue "Sarah Charlesworth: Doubleworld" (2015), New Museum, New York. Clarkson teaches in the Faculty of Art, and the Interdisciplinary Graduate Studies Program at OCAD University, Toronto, Canada.
About Richard Rhodes Dupont Projects
Launched in 2016 as part of the new Dupont St. gallery scene in Toronto, Richard Rhodes Dupont Projects was devoted to an exhibition program of contemporary Canadian art. Founding editor of C Magazine and editor of Canadian Art from 1996 through 2015, Richard Rhodes brought his expertise to exhibitions by emerging and established artists from across Canada. His informed critical eye launched and nurtured numerous careers in the Canadian art world over the past three decades. A photo diary of his continuing interests and work can be seen on Instagram at @c4rhodes. The gallery website will continue to be viewable at: www.dupontprojects.com.