Dominique Rey "Pieces of Me Pieces of You"
March 4 - March 25, 2017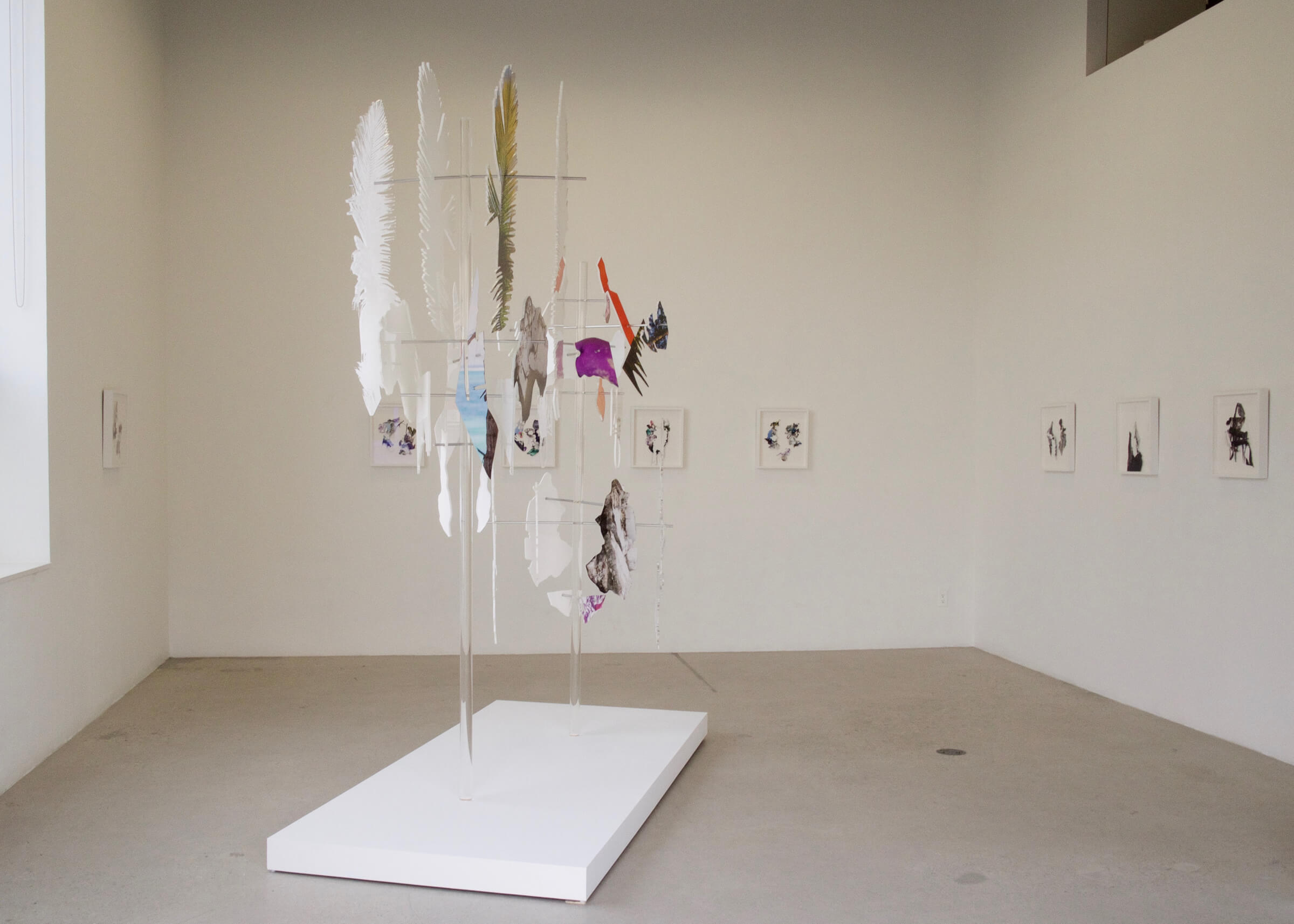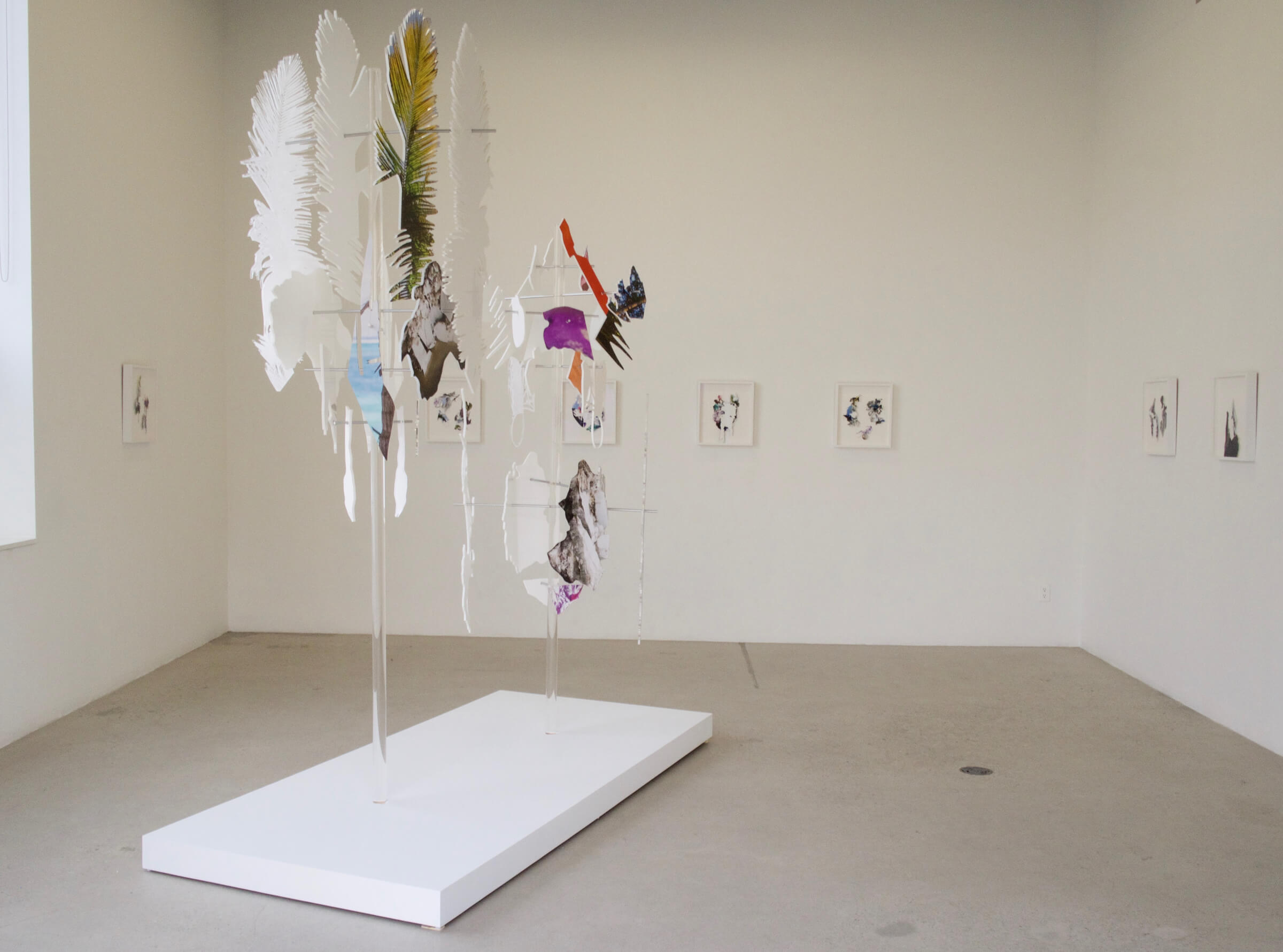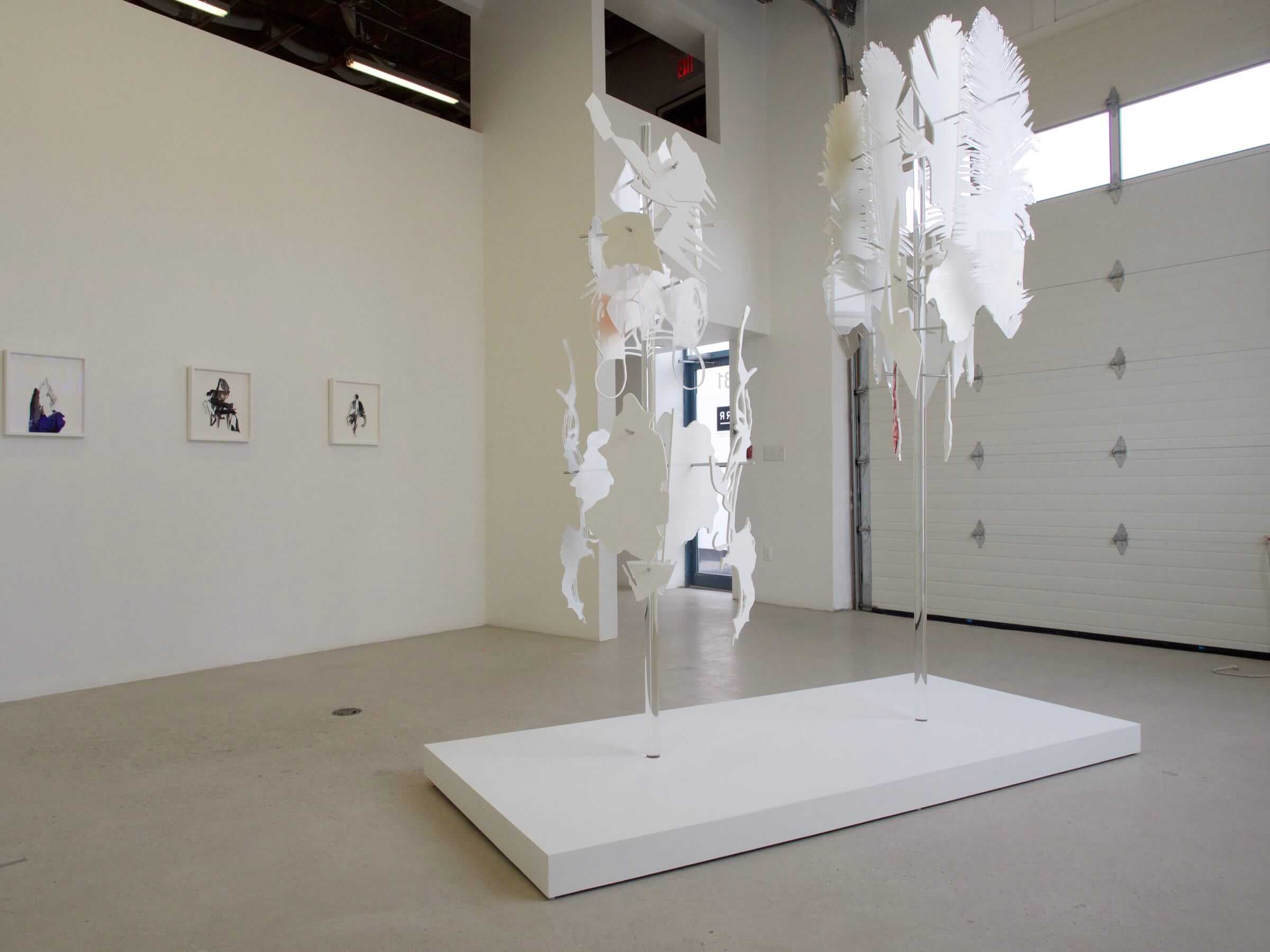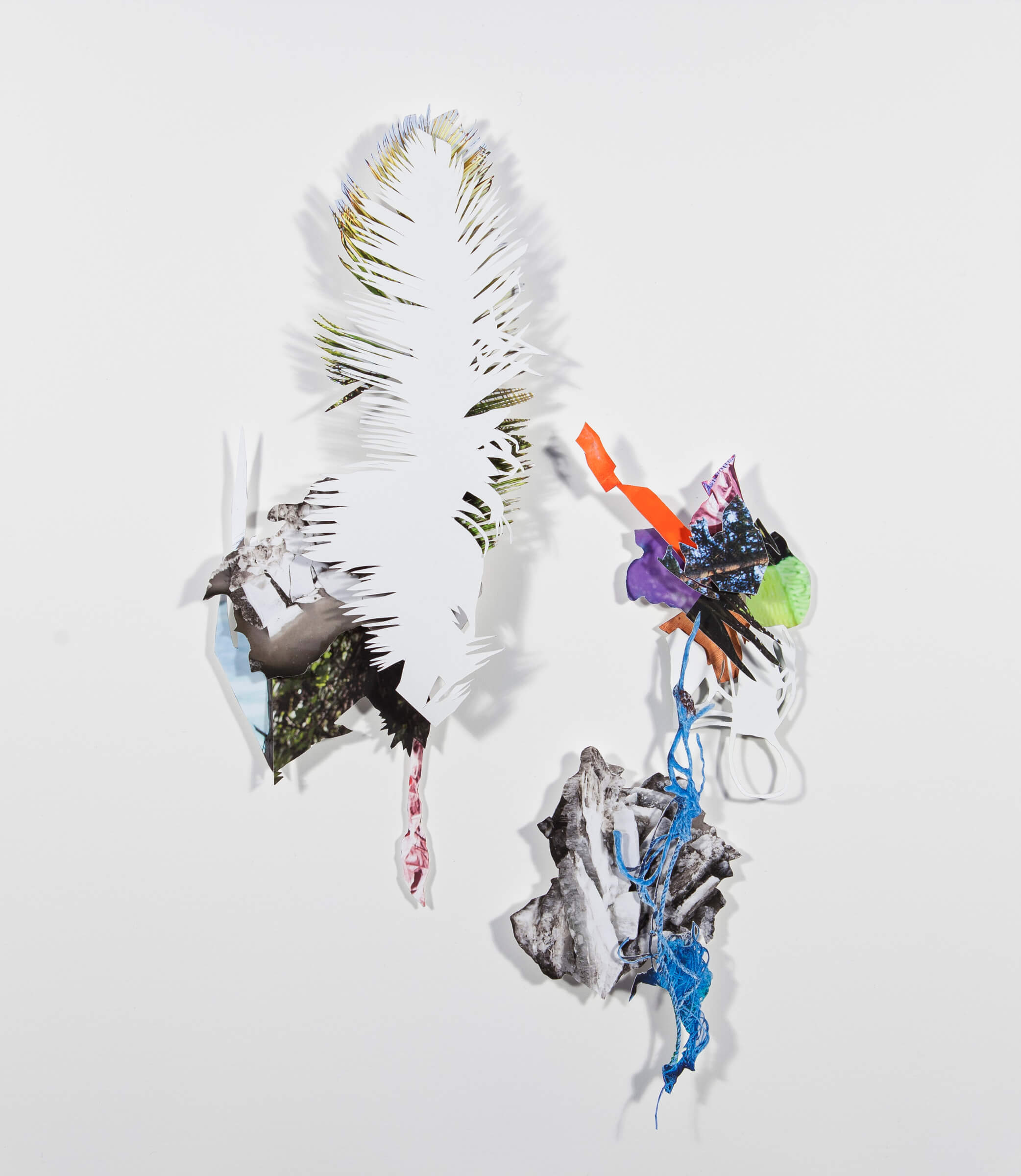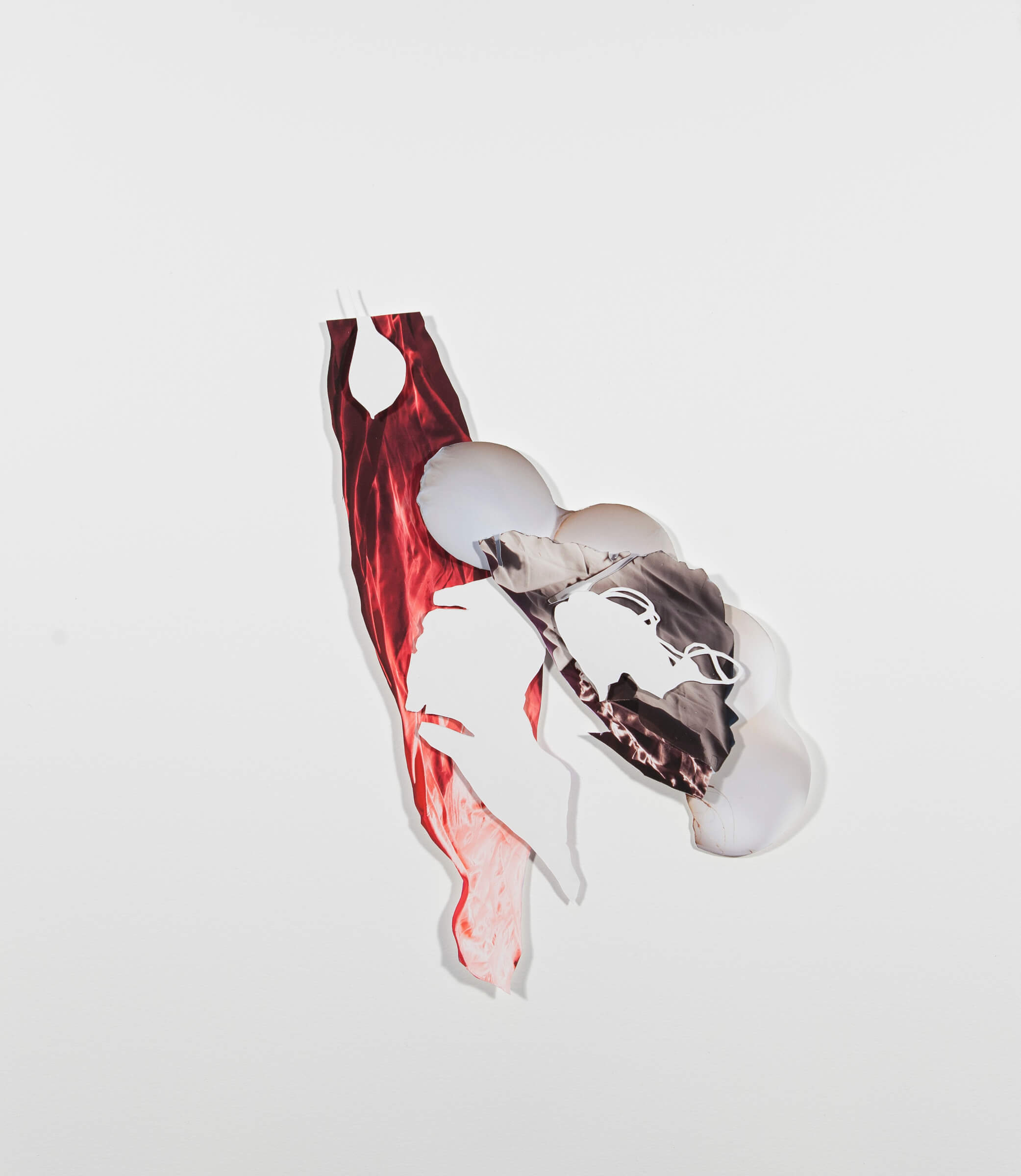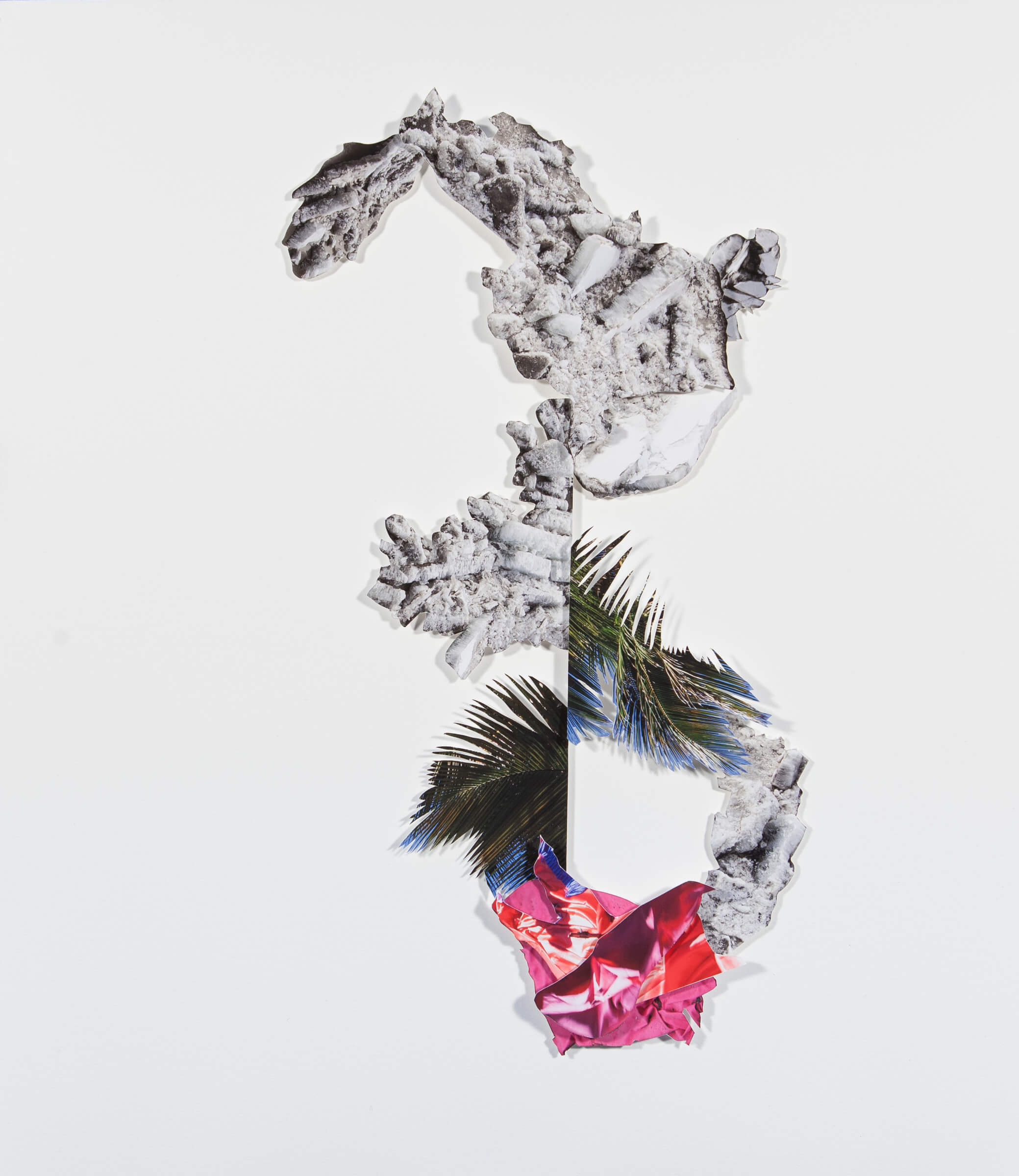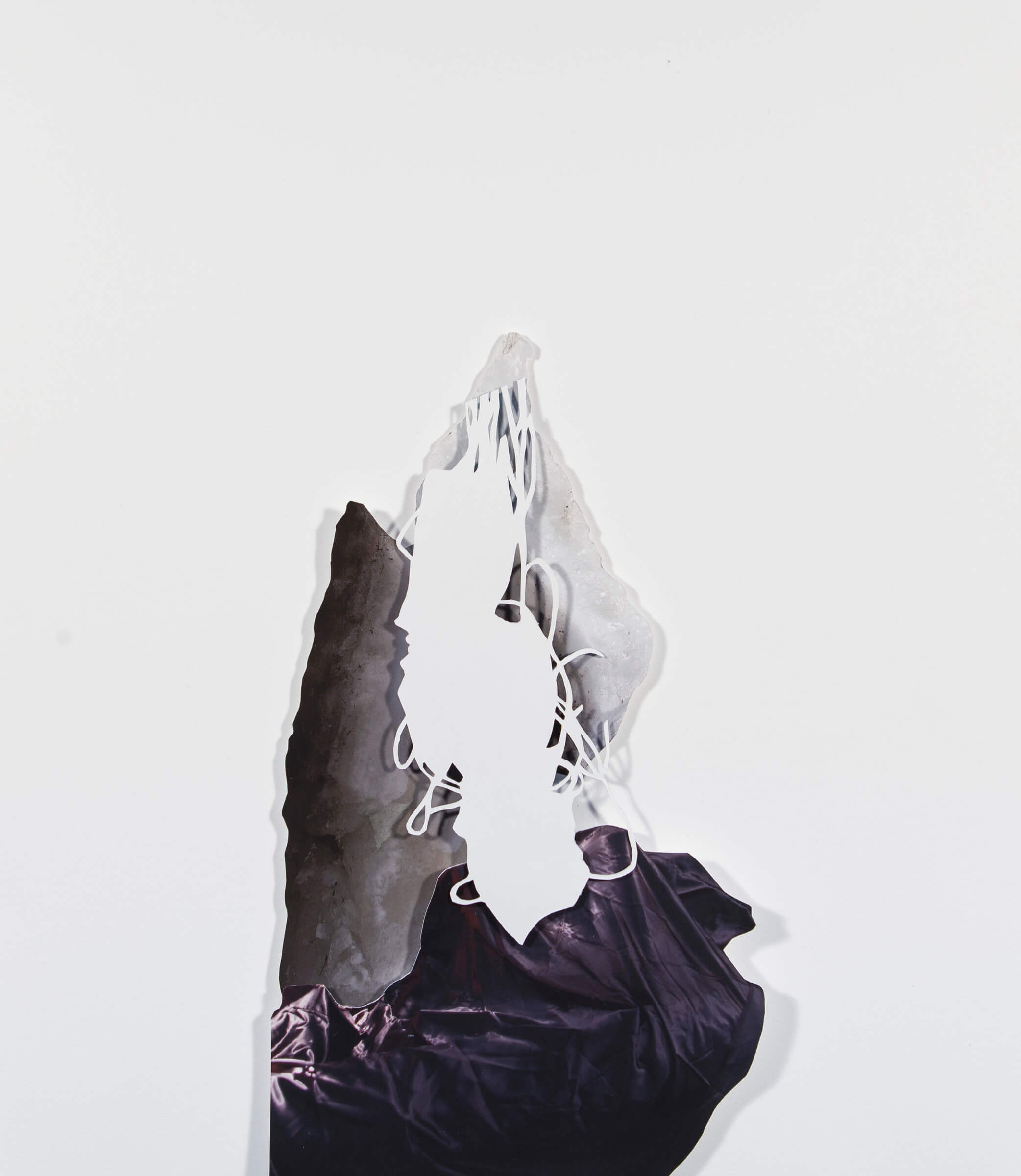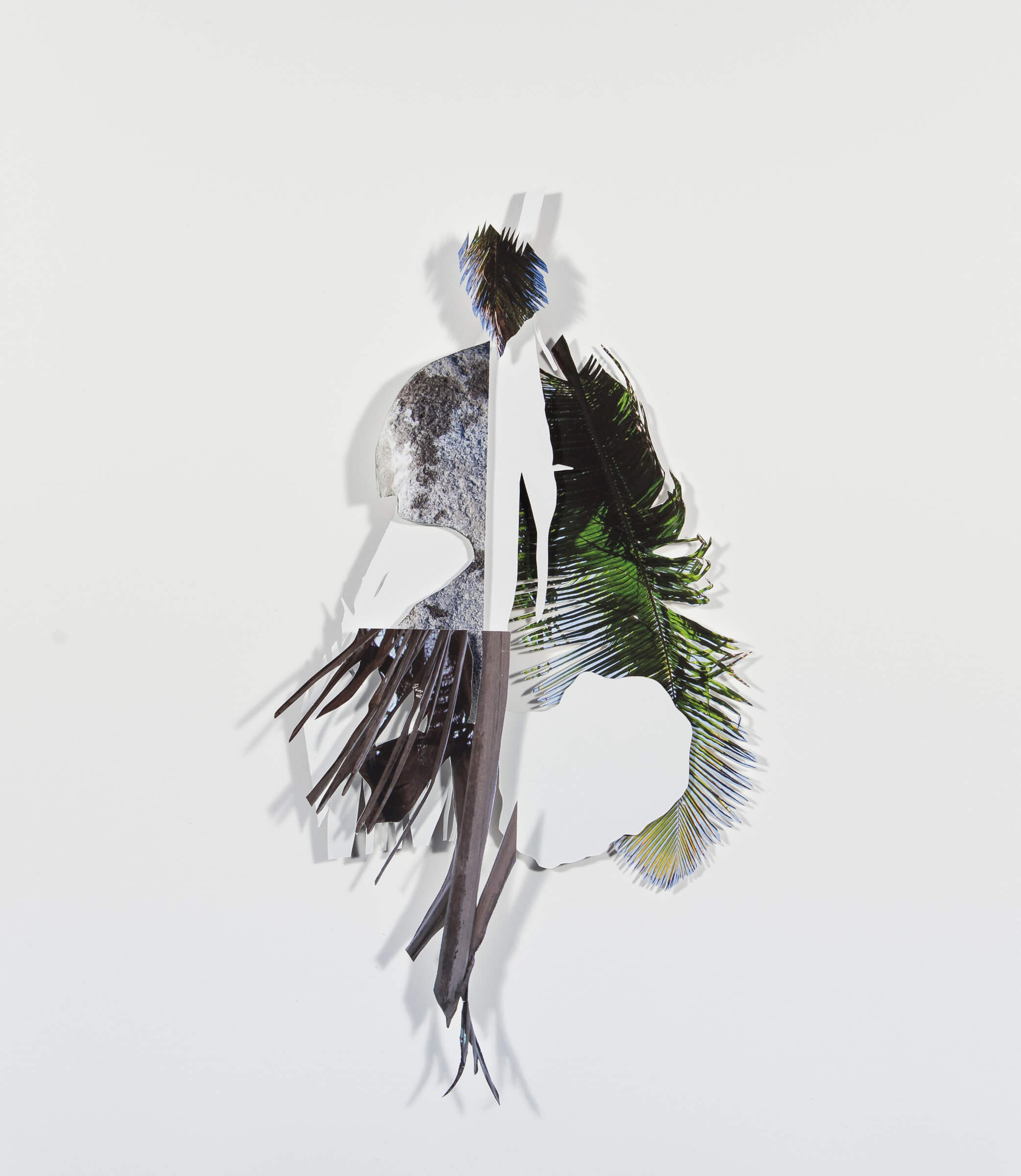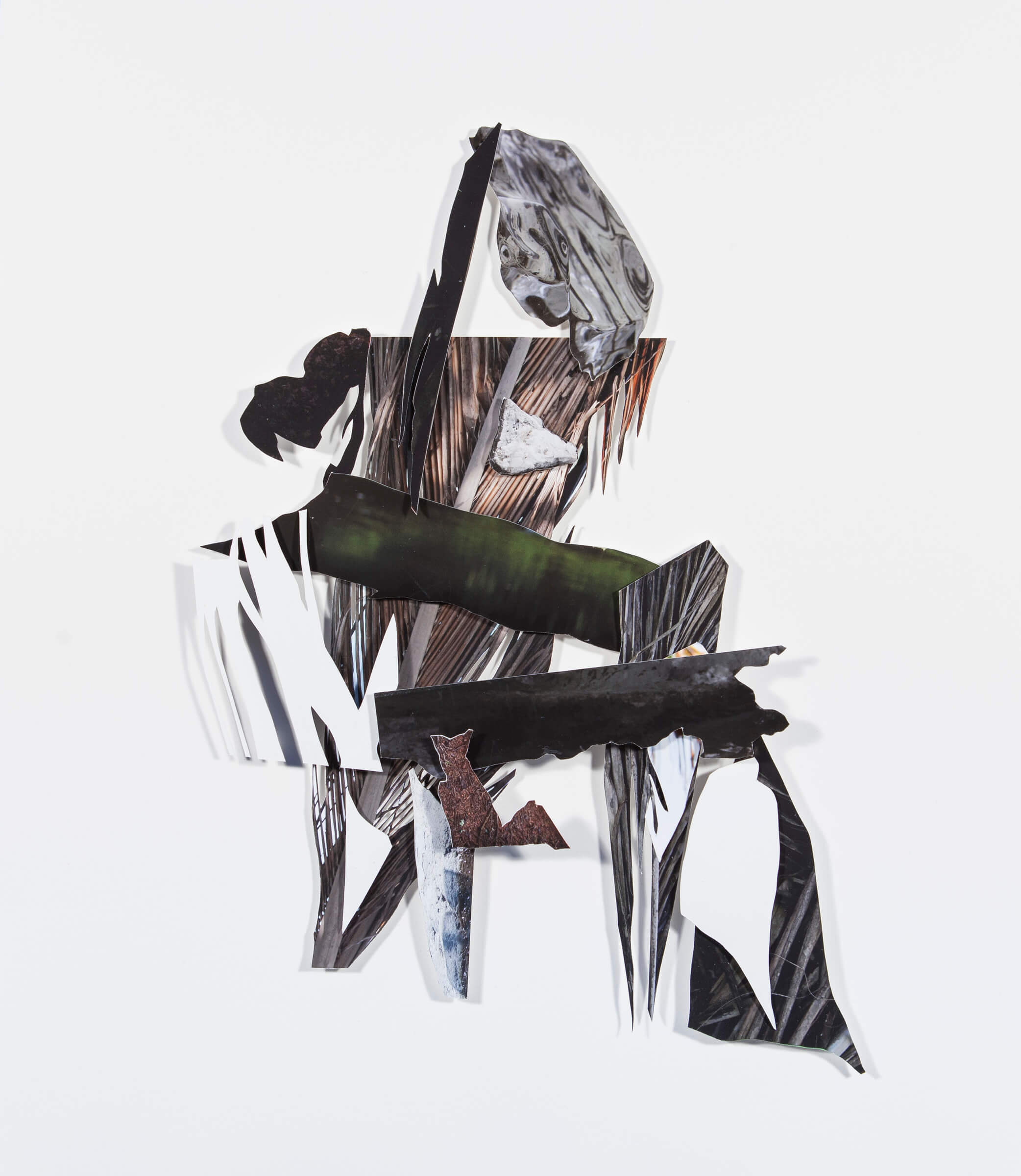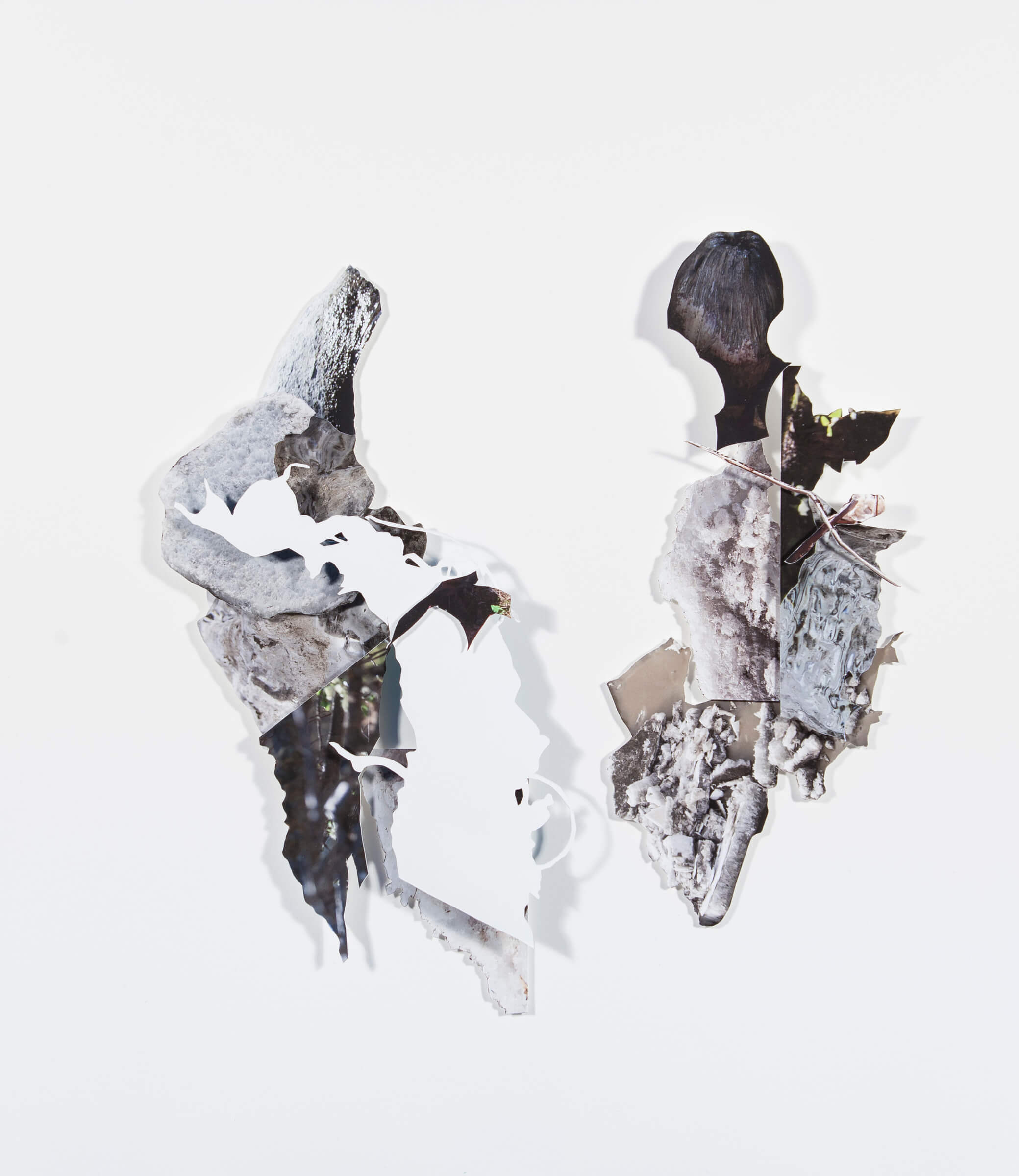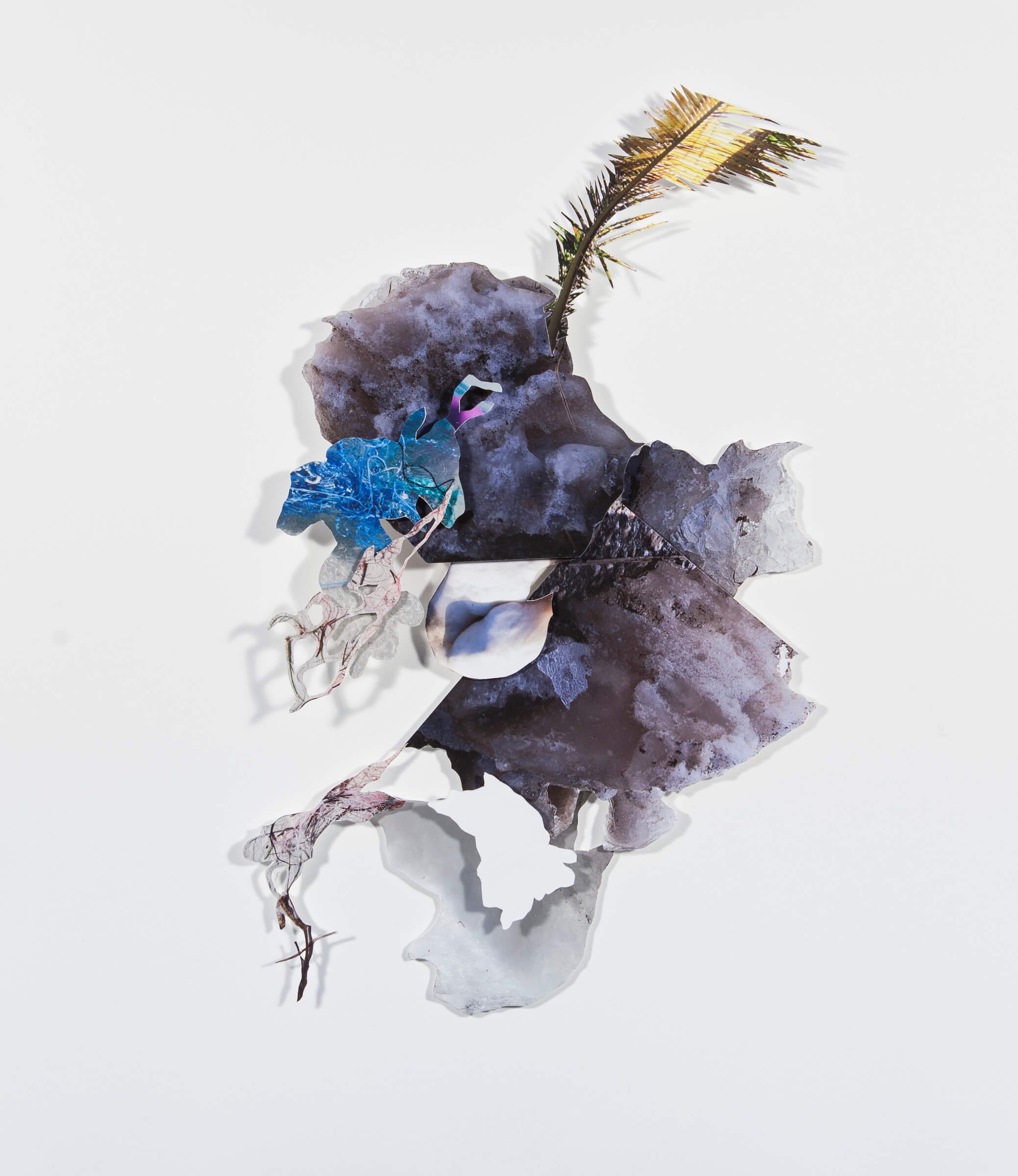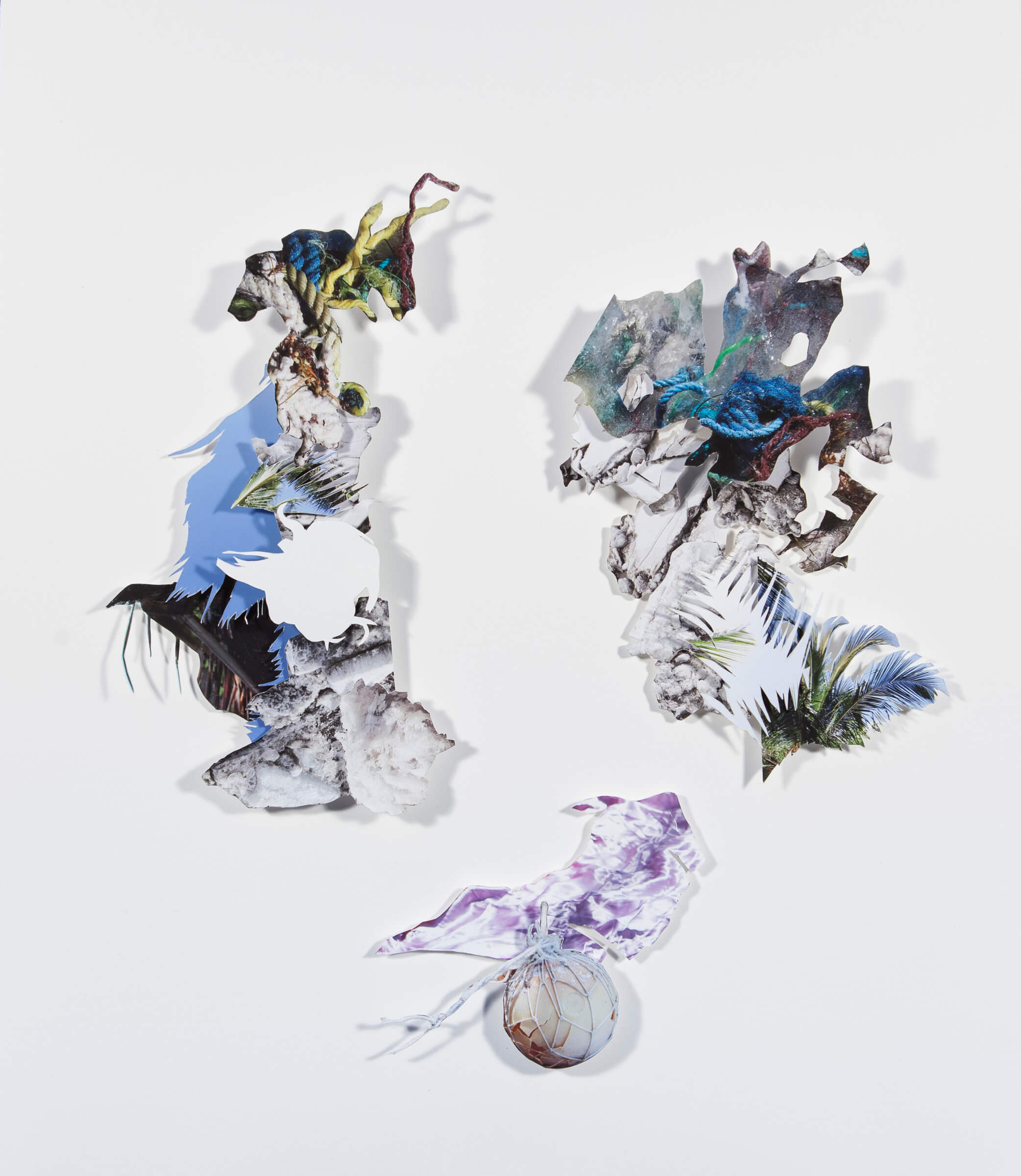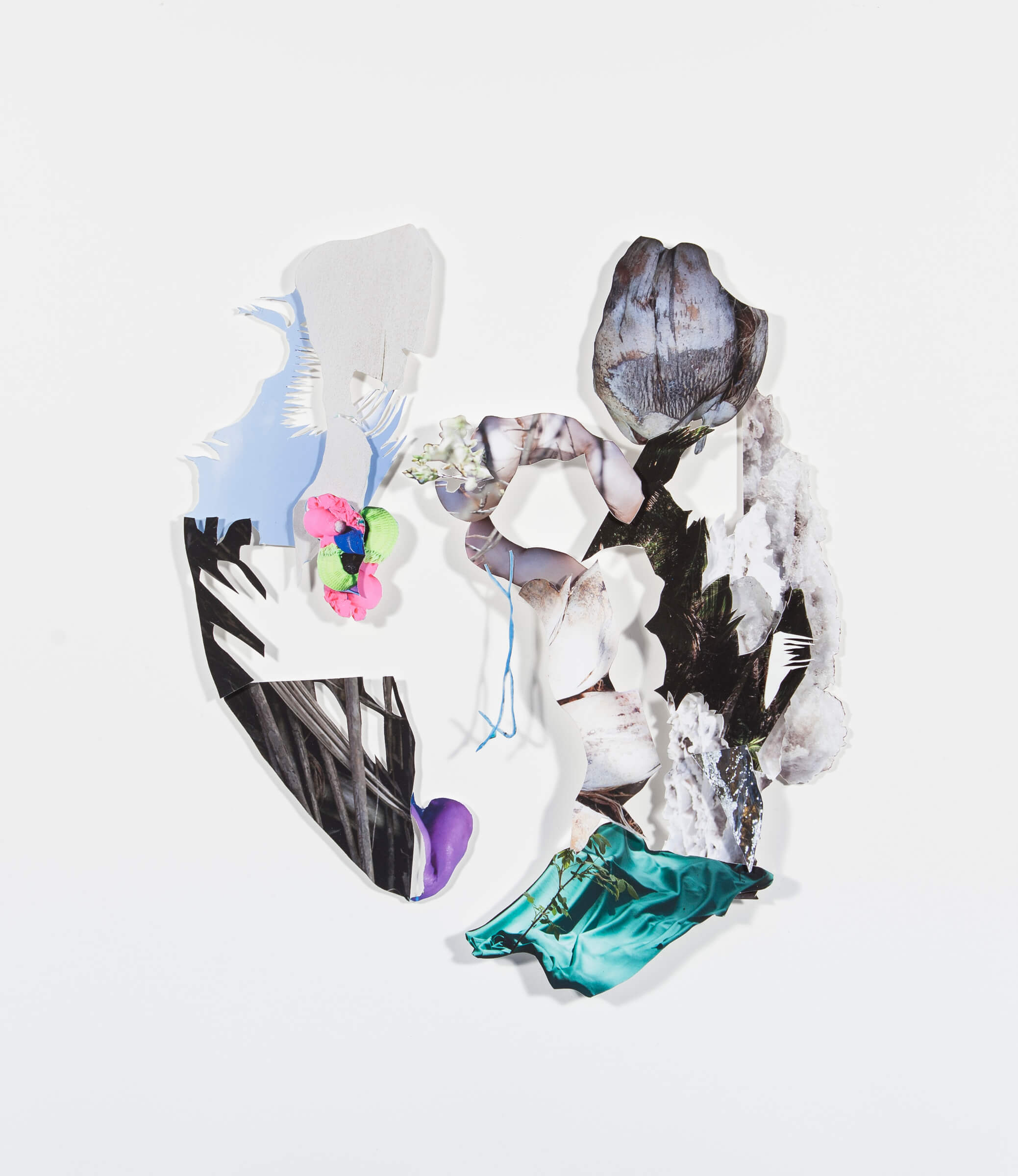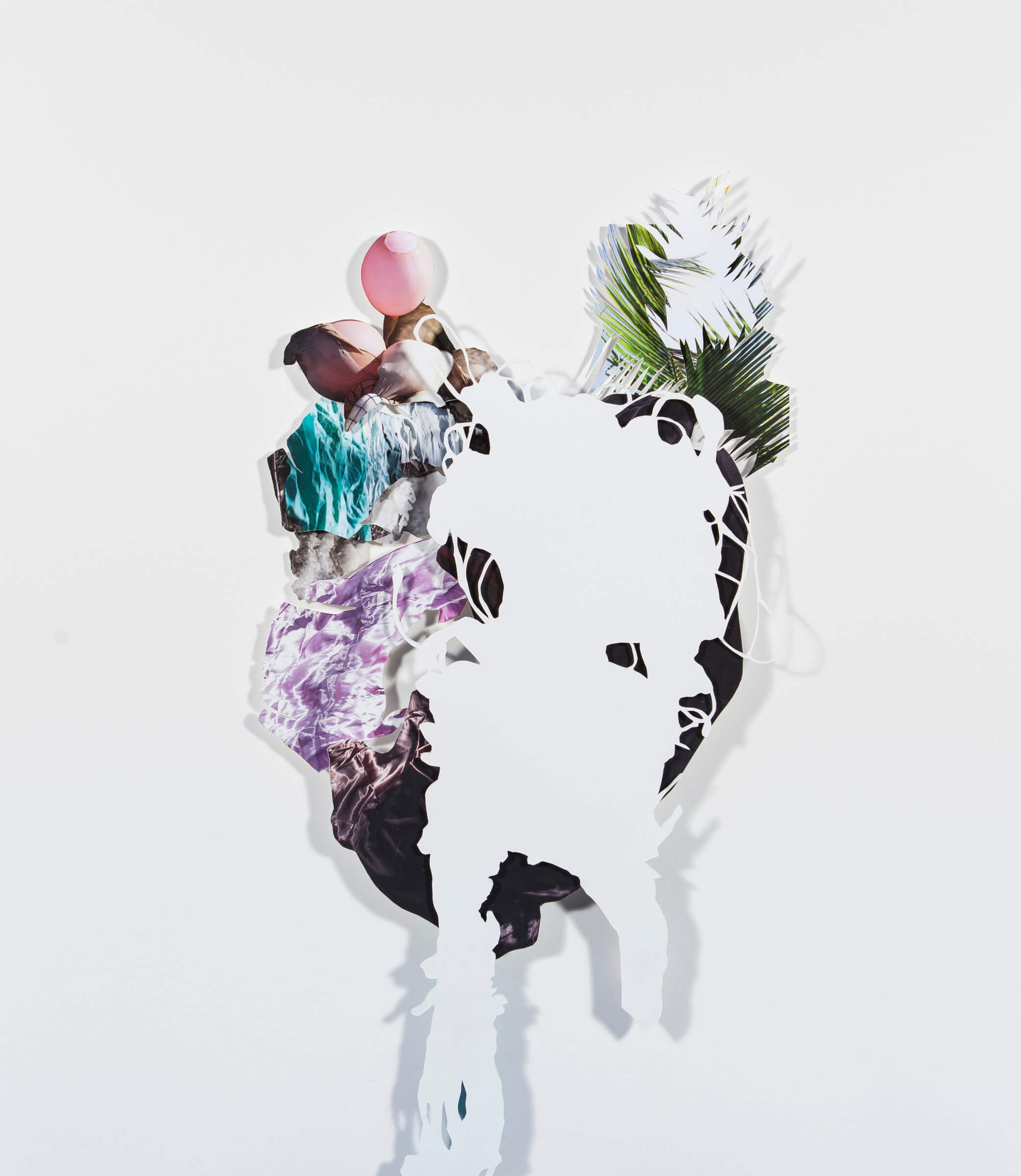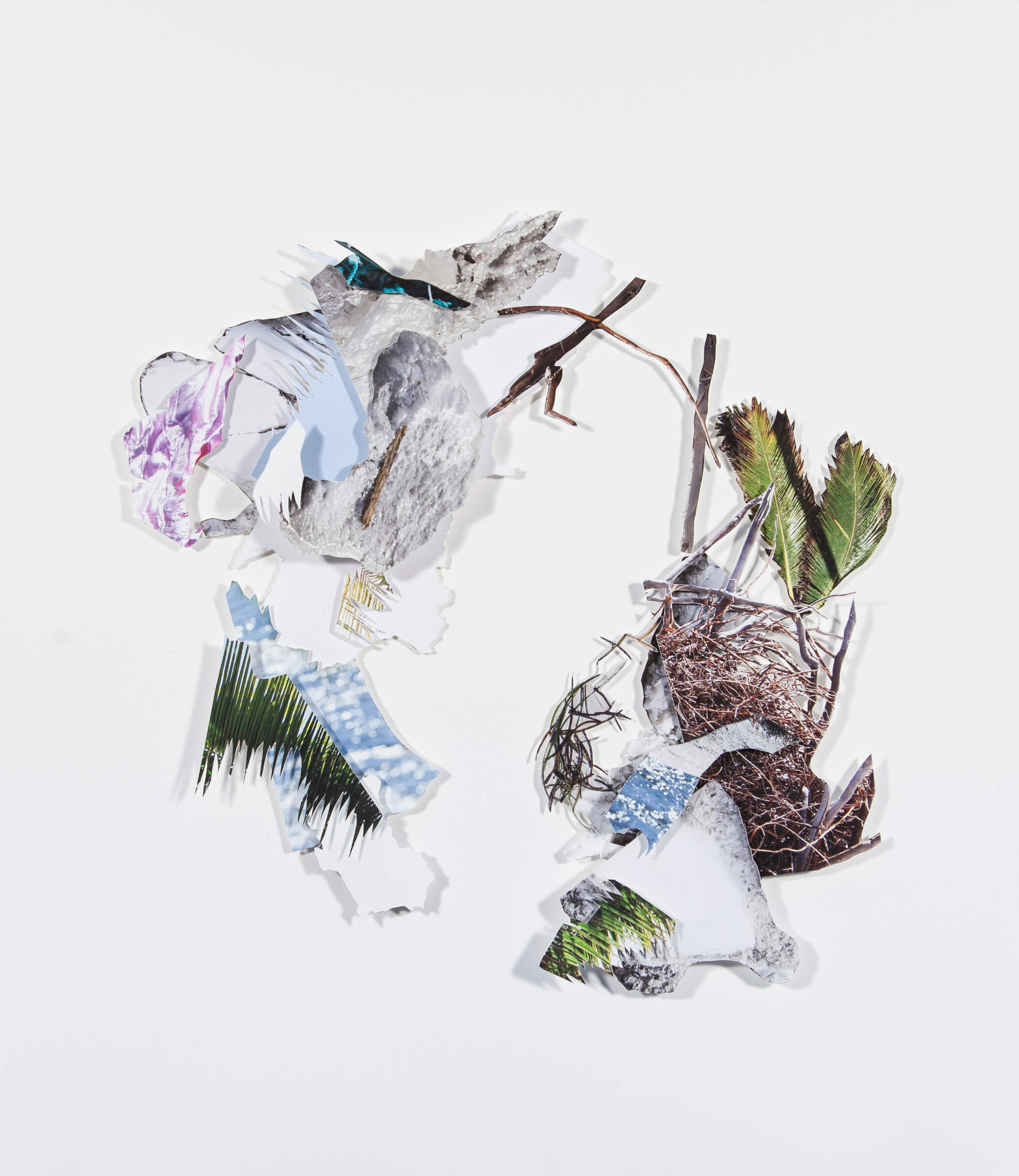 Press Release
In the same way that photography became a dominant medium of contemporary art in the 1980s as it expressed and embodied a growing awareness of the mediated nature of reality, collage now speaks to the subjective fragmentations that have grown from a following generation of mediated experience. Mediation is the given foundation of contemporary experience and collage, with its piecemeal accruals of image and information, models the partialness of how we now see and remember.
In the heyday of modern art, collage was first an externalizing factor, a bridge to the bounty of the material world, an index of the expanding dimensions of the growing mass culture that pressed on the edges of art. The photomontage works that followed and exploded by mid 20th century referenced the technologies of mass media that arose in its midst and sought to redefine culture in their name. In contrast, the collage art of our time is more internal by nature. It serves as a register of mass cultural impact, sketching the resulting subjectivities of dislocation and disorientation.
In her exhibition "Pieces of Me Pieces of You" Dominique Rey fashions two-dimensional collage compositions from photographic sources that blend different spaces and times into new, near-coherent formats that are rich with spatial and bodily suggestion. Things are almost recognizable, almost happening, almost resolving—as if they were the graphic equivalent of phrases on the tip of the tongue. That eventually they do resolve—as sculptures, no less—is a materialization of ambiguity as a perpetual solid state. This is the irreality reality that we know and recognize as our current interface with the world. In Rey's work it is unreliable and unsteady but it is also honest, and most especially, alluring. There is a future in fragmentation.
Artist Statement
My recent work focuses on practices of recontextualization and translation. One form this takes is in the creation of collages derived from my photographic archives that are then re-interpreted into large-scale sculptures. My decision to reactivate this personal language using previous projects and ongoing research becomes an added layer of inscription.
Collage has been a part of my visual process for many years, in the work presented in "Pieces of Me Pieces of You" the forms are further broken down and deconstructed. Rather than build towards something solid, the collages, even in moments of coalescence, point towards fragmentary states. A feeling of suspension pervades this work. Unlike previous projects, here the body is only alluded to, and when it does appear it is out of bounds, merging, morphing, perpetually reshaping itself. There is a logic and beauty to this fractured space, but also a great sense of uncertainty.
The process of transforming my photographic archives first into collages and then into sculptures has become a generative working method. The final large-scale works read as sculptures, but more importantly I consider them to be photographic objects. The play of two dimensions within a three dimensional space is an important facet of this work and forms the basis of my formal investigations. I am interested in pushing the boundary between photography and sculpture, reinvigorating ideas of surface, materiality, and illusion.
Among other things, the collages allow me to play openly with notions of disequilibrium, while the construction of the acrylic forms in the sculptures, and their relationship to the armatures that hold them up, deal with gravity. There is a duality in that I would like the sculptures to feel tenuous, even weightless, but at its core each element must be negotiated precisely with its mass and centre of gravity in order to capture the intuitive gestures of the original collages.
Dominique Rey is a multidisciplinary artist based in Winnipeg, whose practice includes video, performance, painting, collage, sculpture, and photography. Her work has been exhibited across Canada, the United States, and Europe, including MOCCA (Toronto), MacLaren Art Centre (Barrie), Plug In ICA (Winnipeg), Gallery TPW (Toronto), Southern Alberta Art Gallery (Lethbridge), Centre Clark (Montreal), Tabacka Art Center (Kosice, Slovakia), and Art Center/South Florida (Miami Beach). A selection of awards and grants include the Canada Council for the Arts, the Manitoba Arts Council, the Winnipeg Arts Council, the Elizabeth Greenshields Foundation, and La Fondation Ricard. She holds a MFA in Photography from Bard College (NY) and a MFA in New Media from the Transart Institute (Berlin). Her art appears in numerous collections, including the National Gallery of Canada, the Winnipeg Art Gallery, the Province of Manitoba, and the Wedge Collection. She teaches at the School of Art at the University of Manitoba. This past summer, Dominique Rey was awarded the Canada Council for the Arts International Artist Residency at La Cité Internationale des Arts in Paris.
About Richard Rhodes Dupont Projects
Launched in 2016 as part of the new Dupont St. gallery scene in Toronto, Richard Rhodes Dupont Projects was devoted to an exhibition program of contemporary Canadian art. Founding editor of C Magazine and editor of Canadian Art from 1996 through 2015, Richard Rhodes brought his expertise to exhibitions by emerging and established artists from across Canada. His informed critical eye launched and nurtured numerous careers in the Canadian art world over the past three decades. A photo diary of his continuing interests and work can be seen on Instagram at @c4rhodes. The gallery website will continue to be viewable at: www.dupontprojects.com.