John Eisler "Atlas"
May 27 - June 17, 2017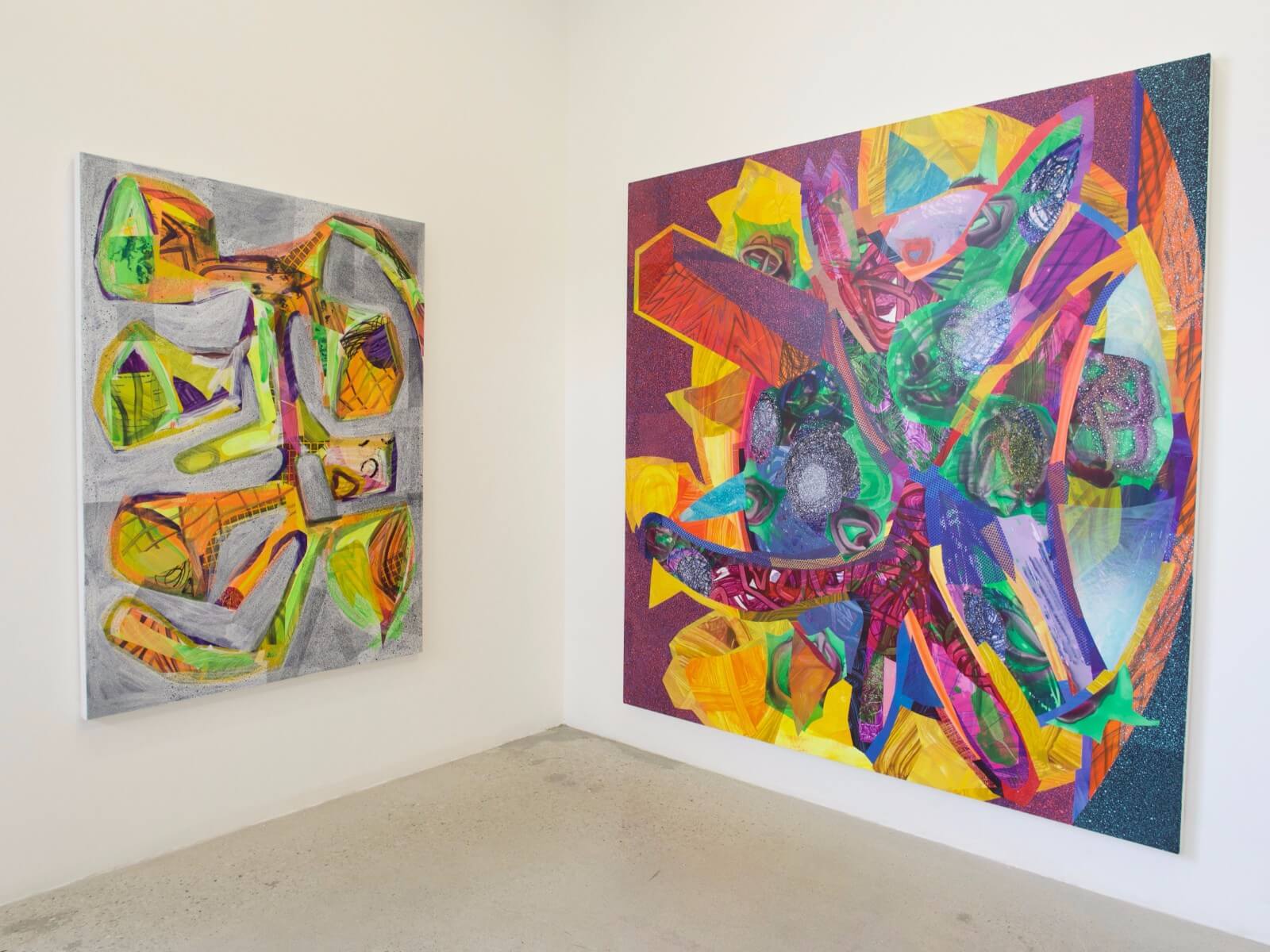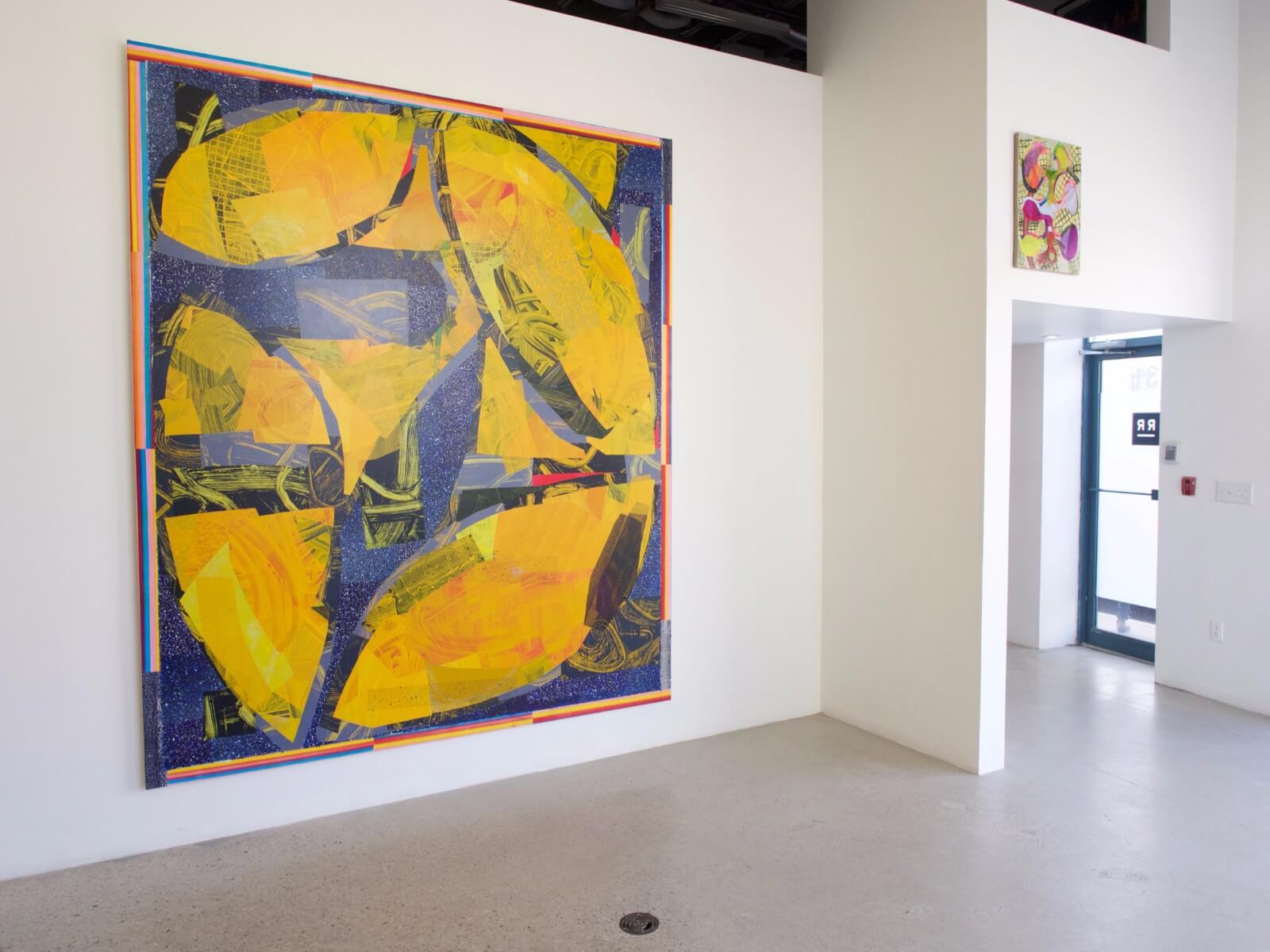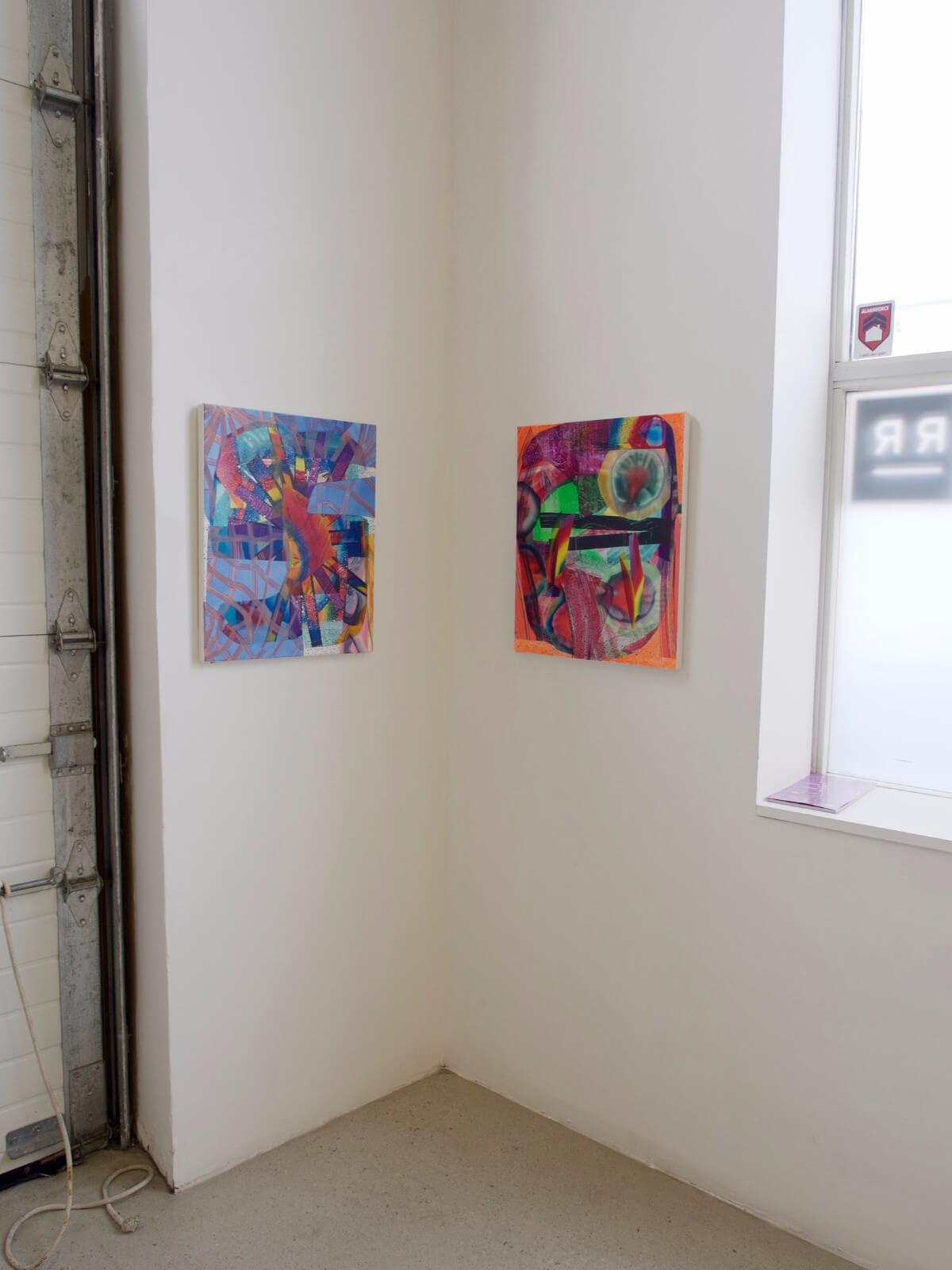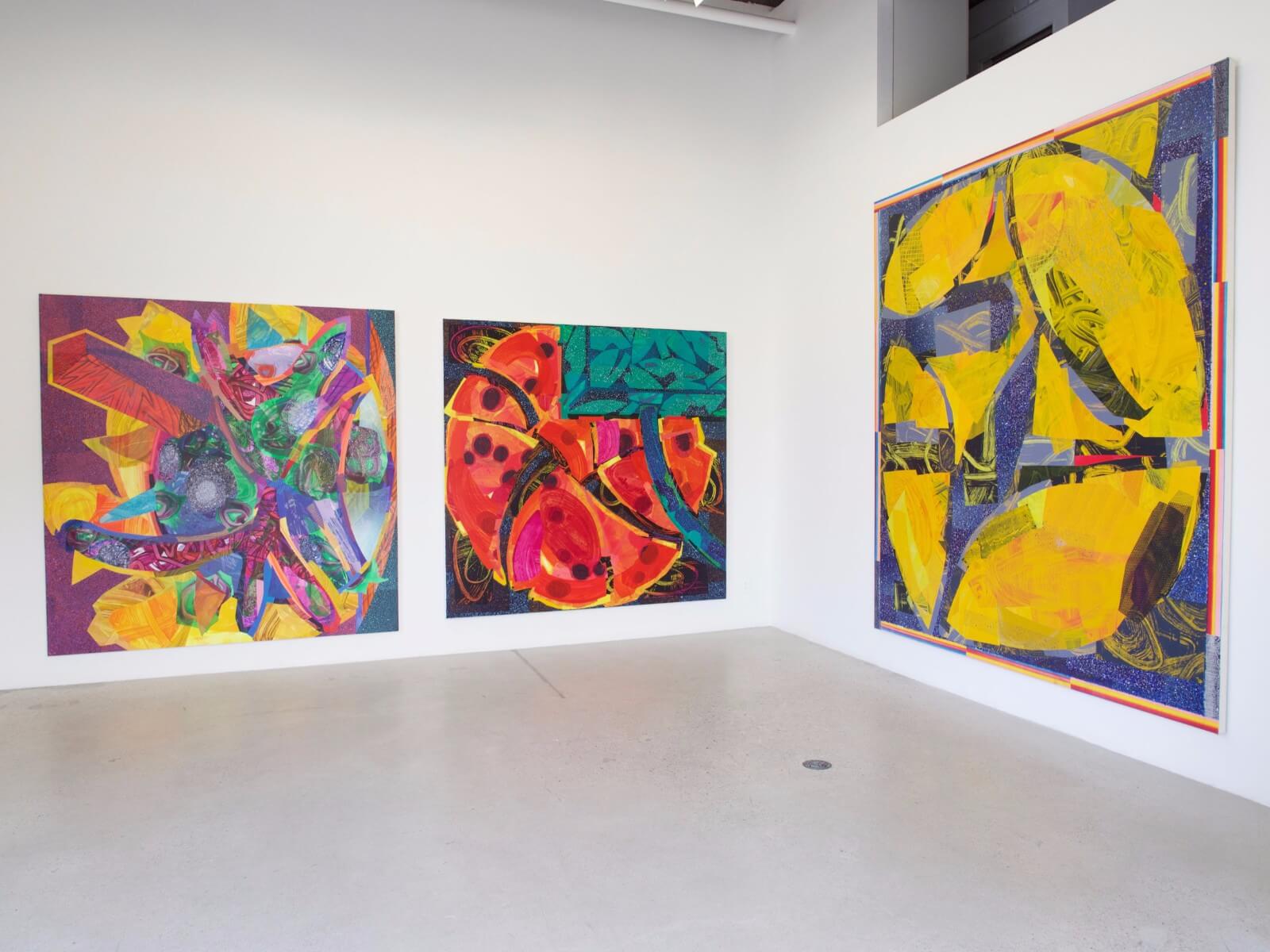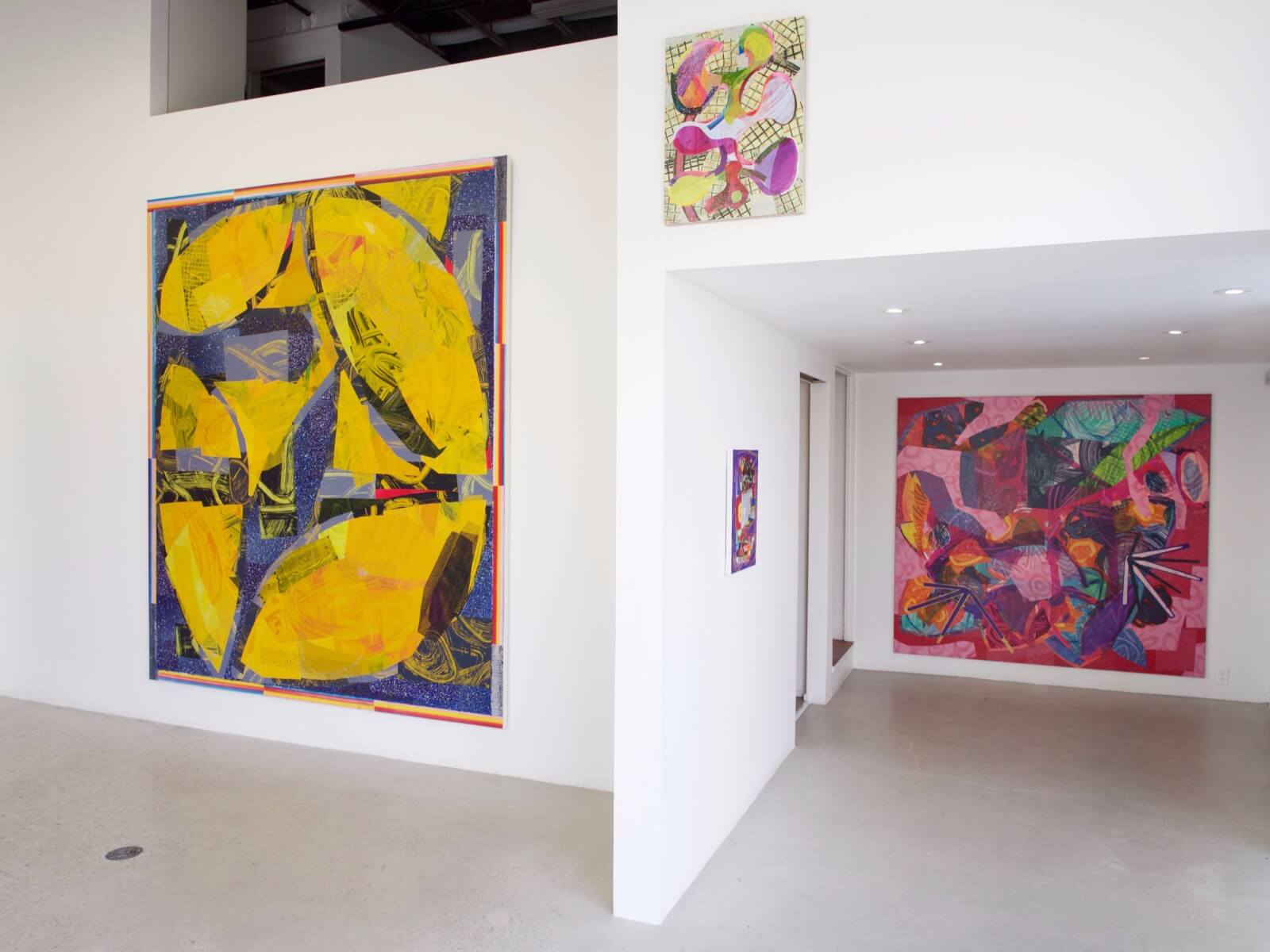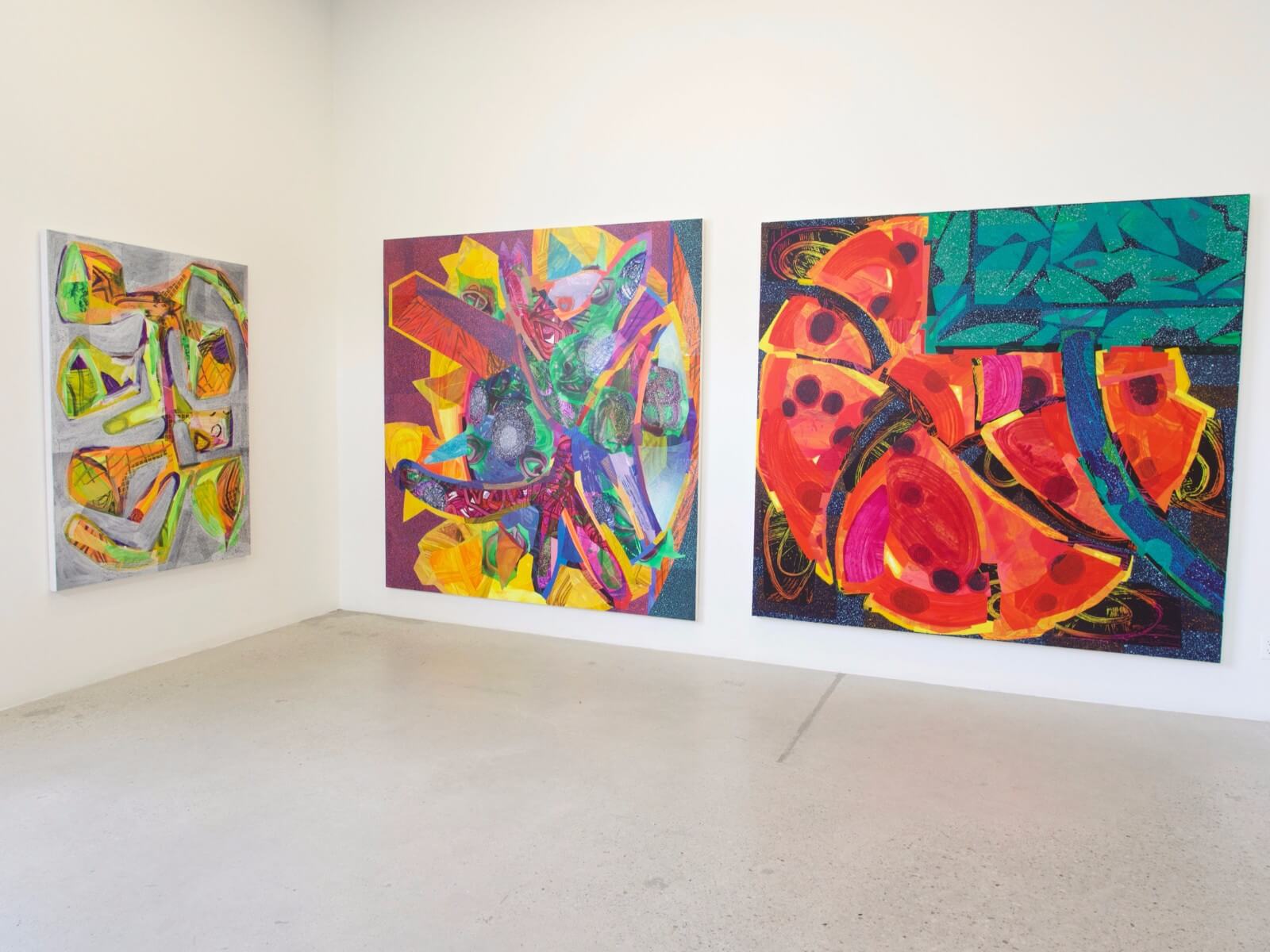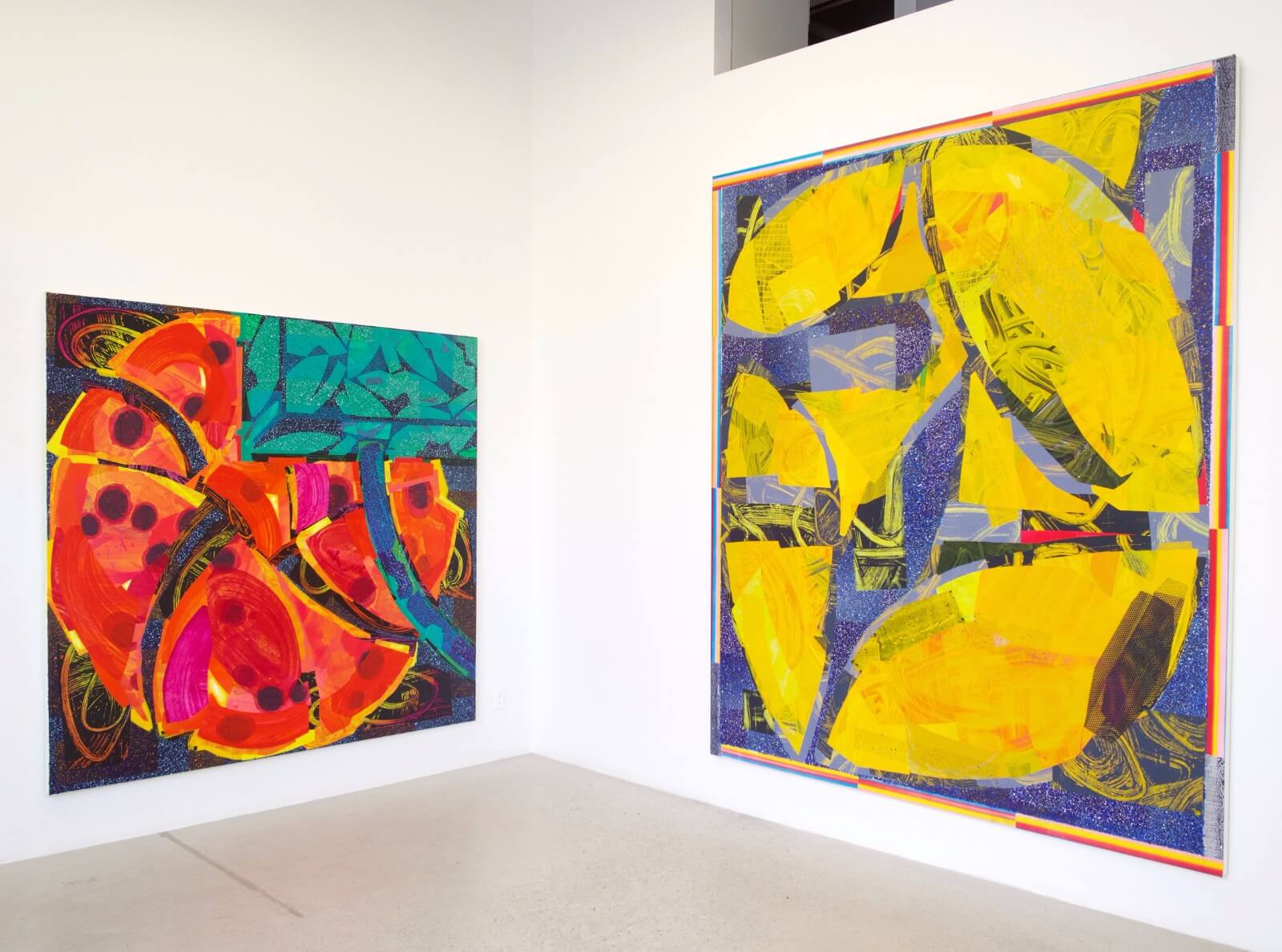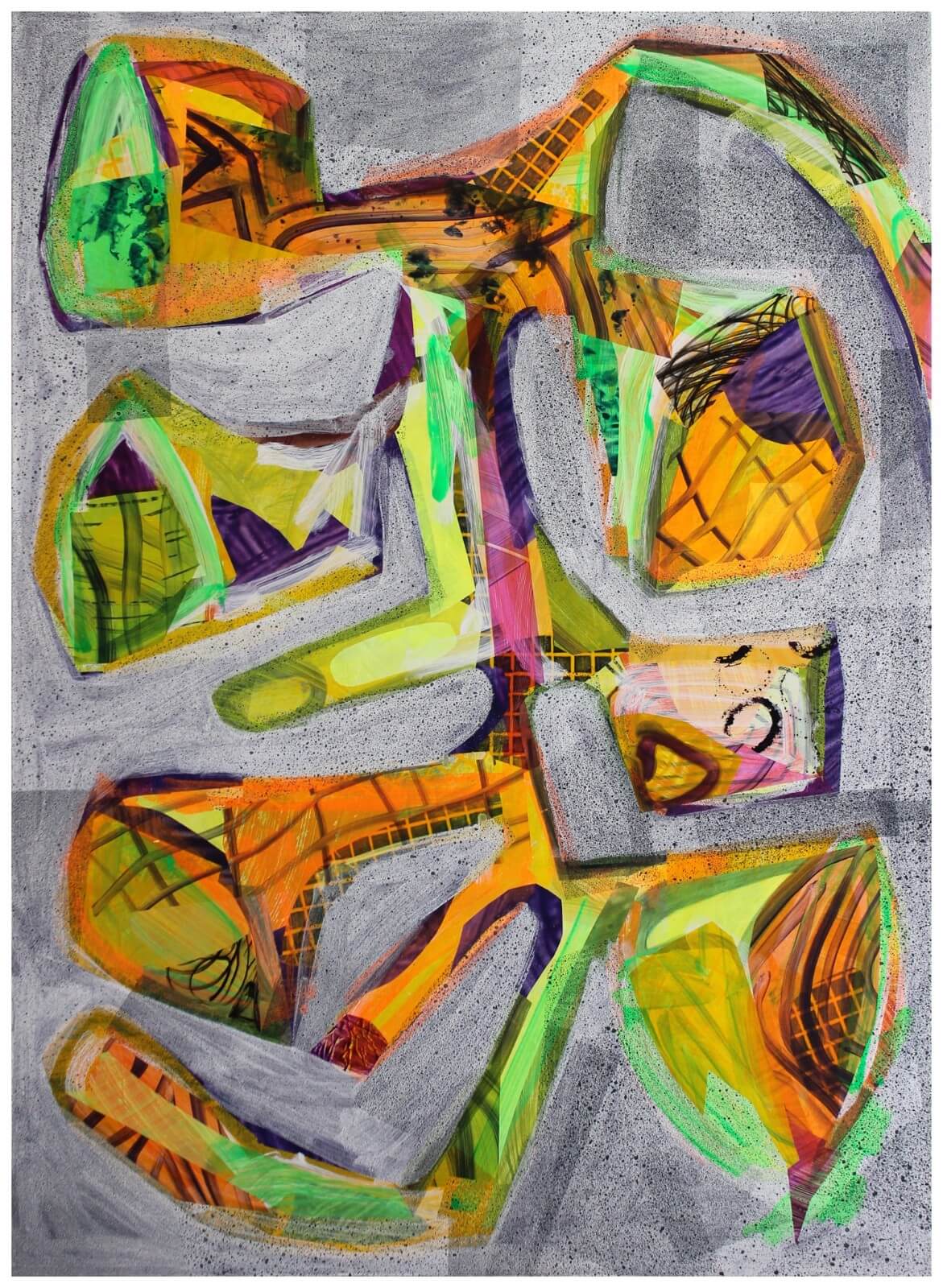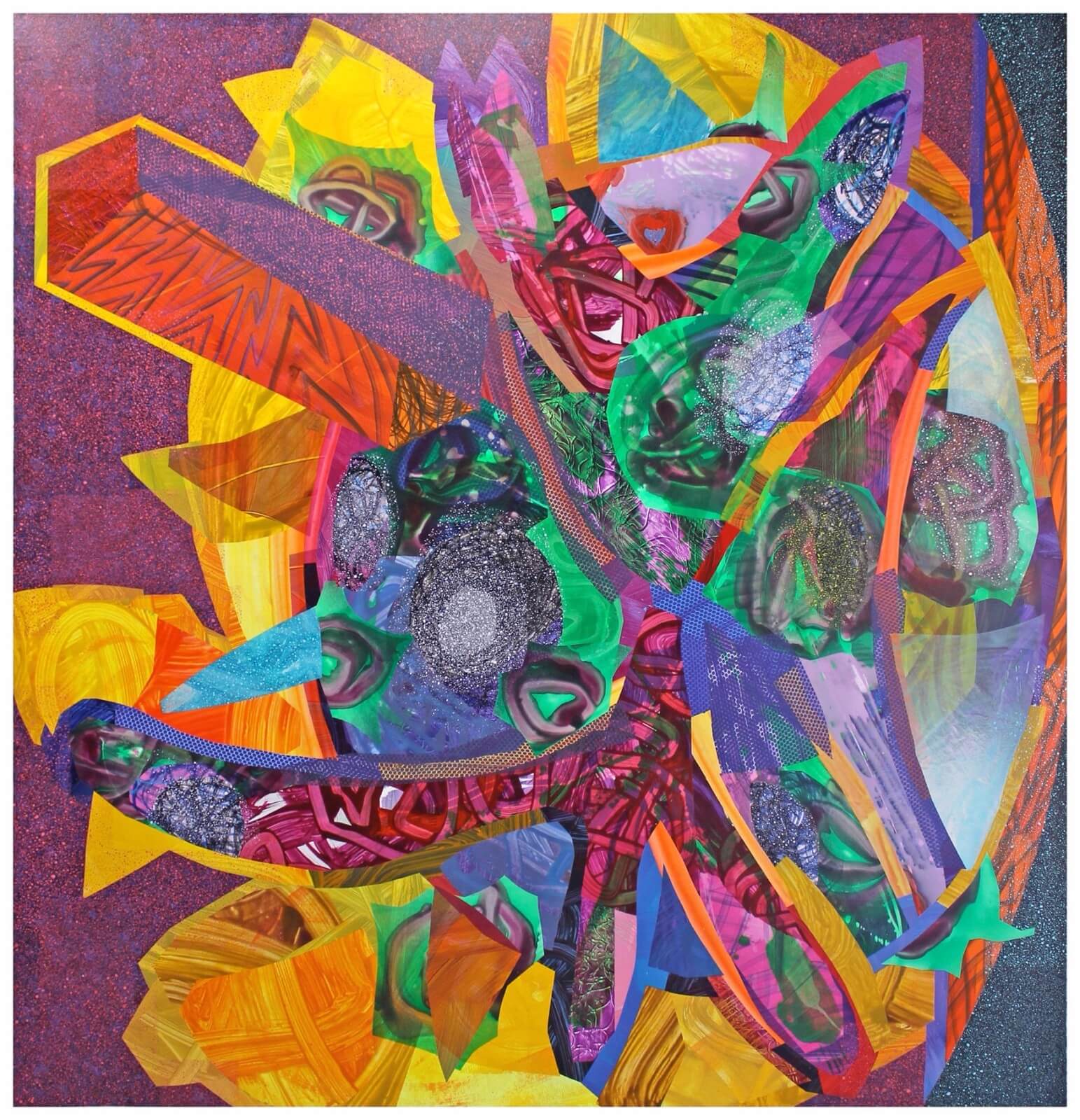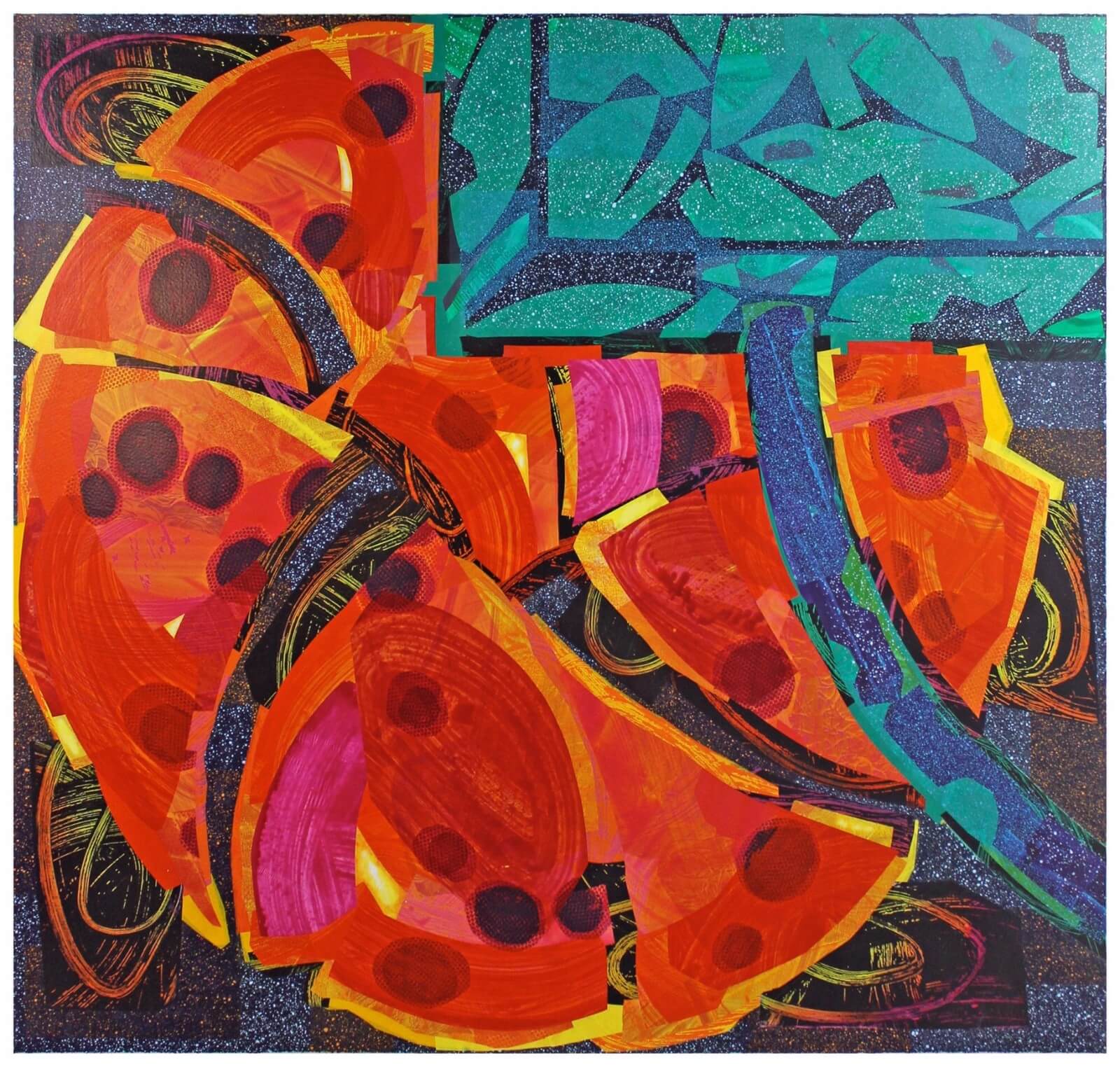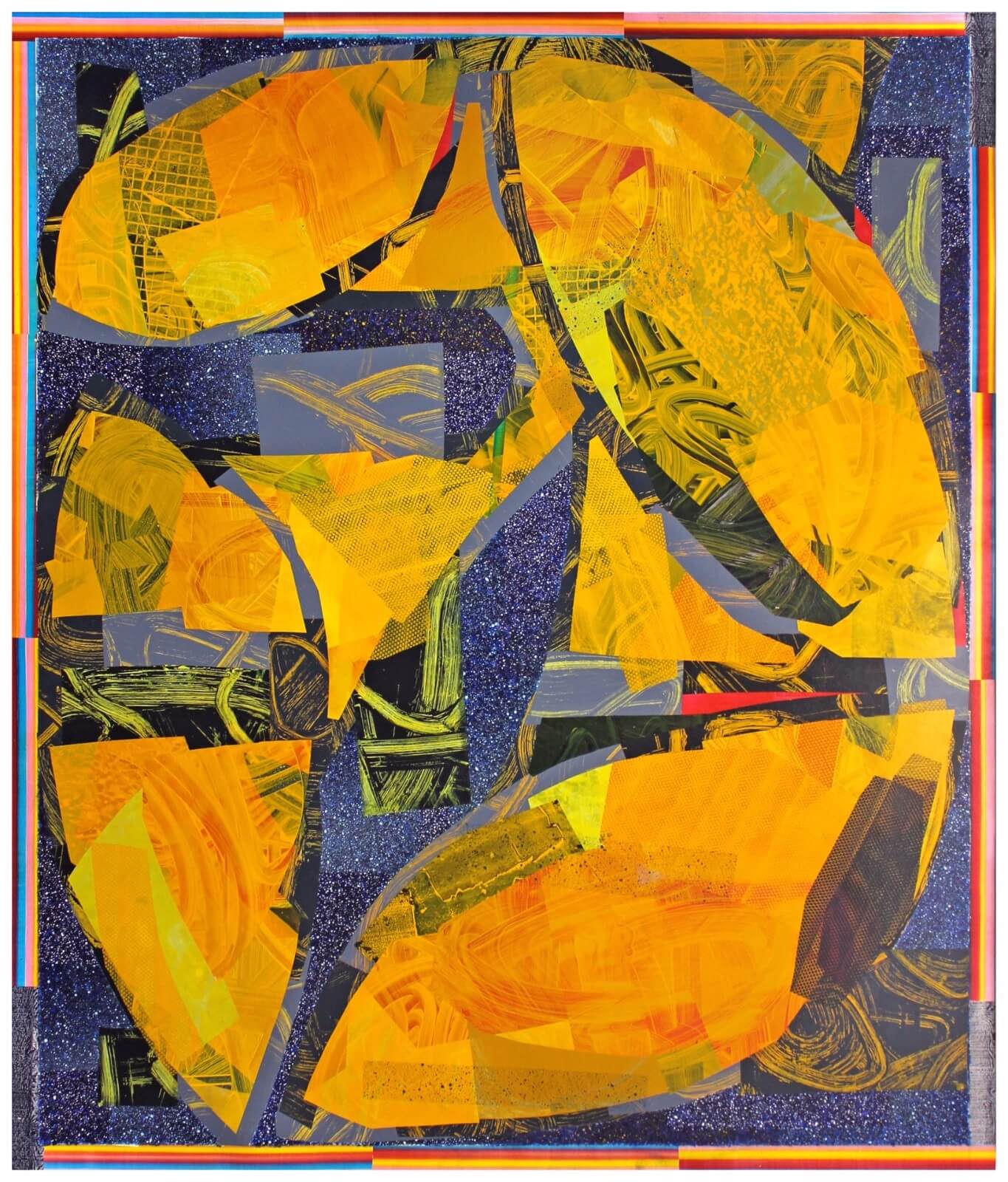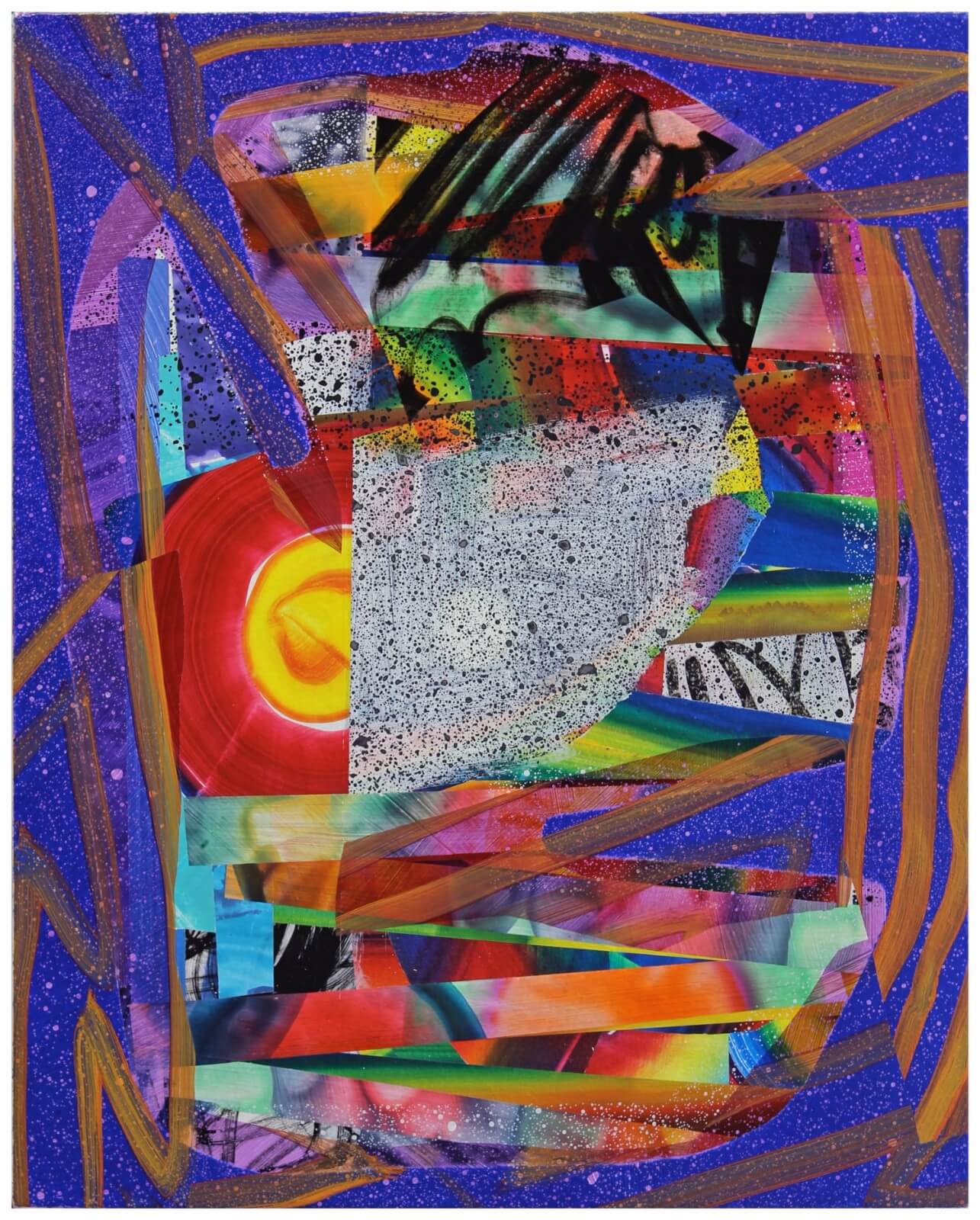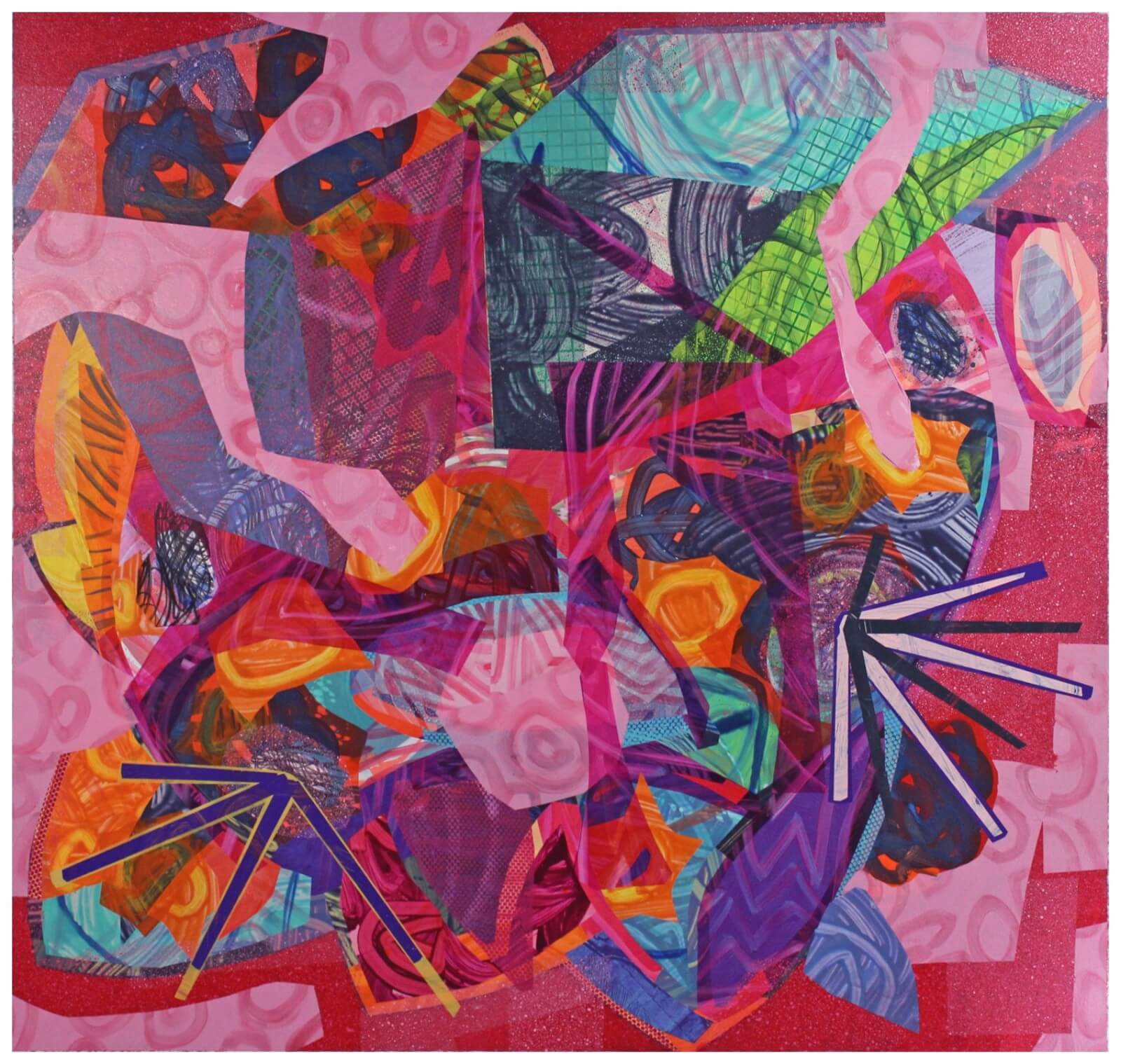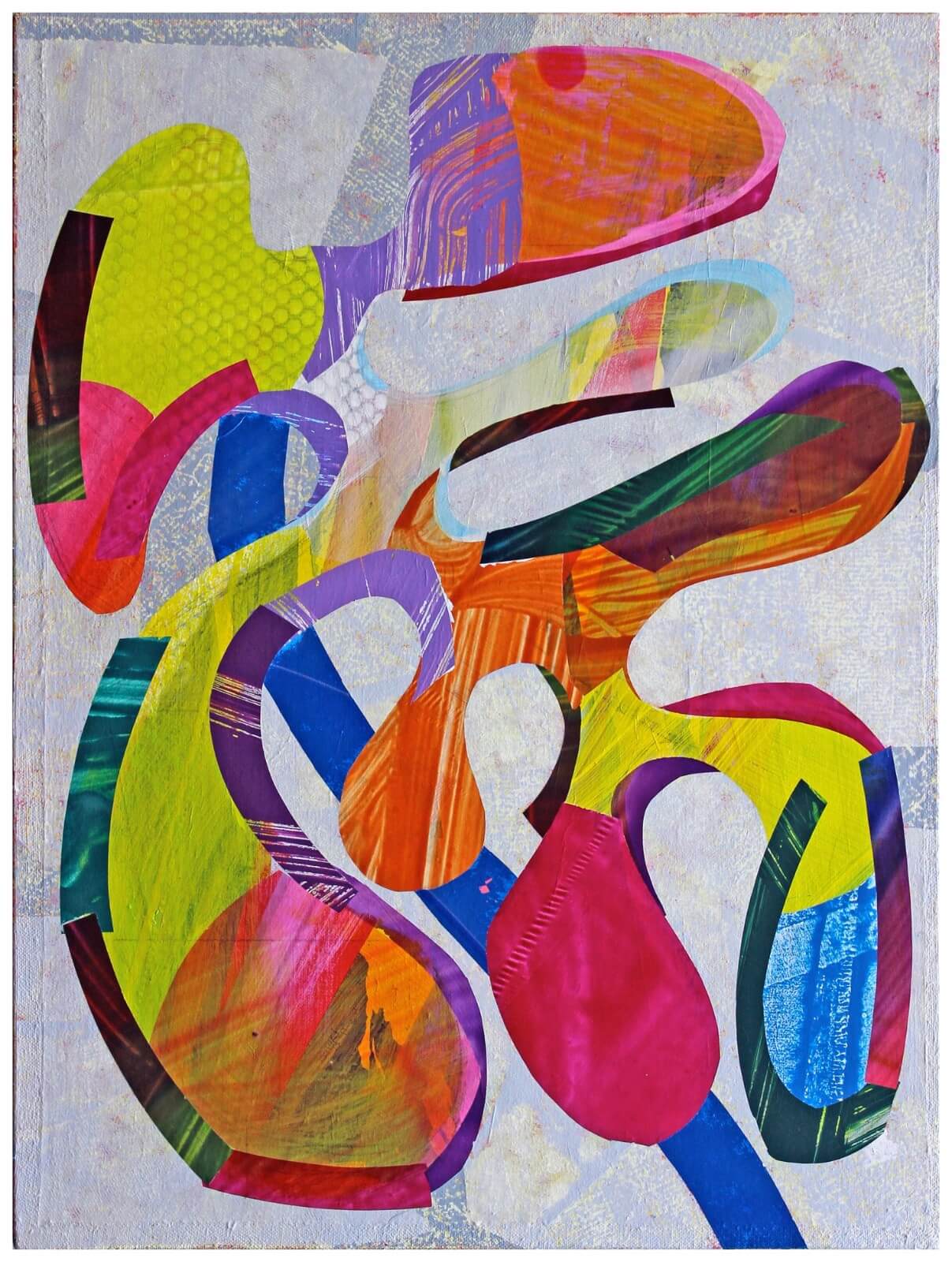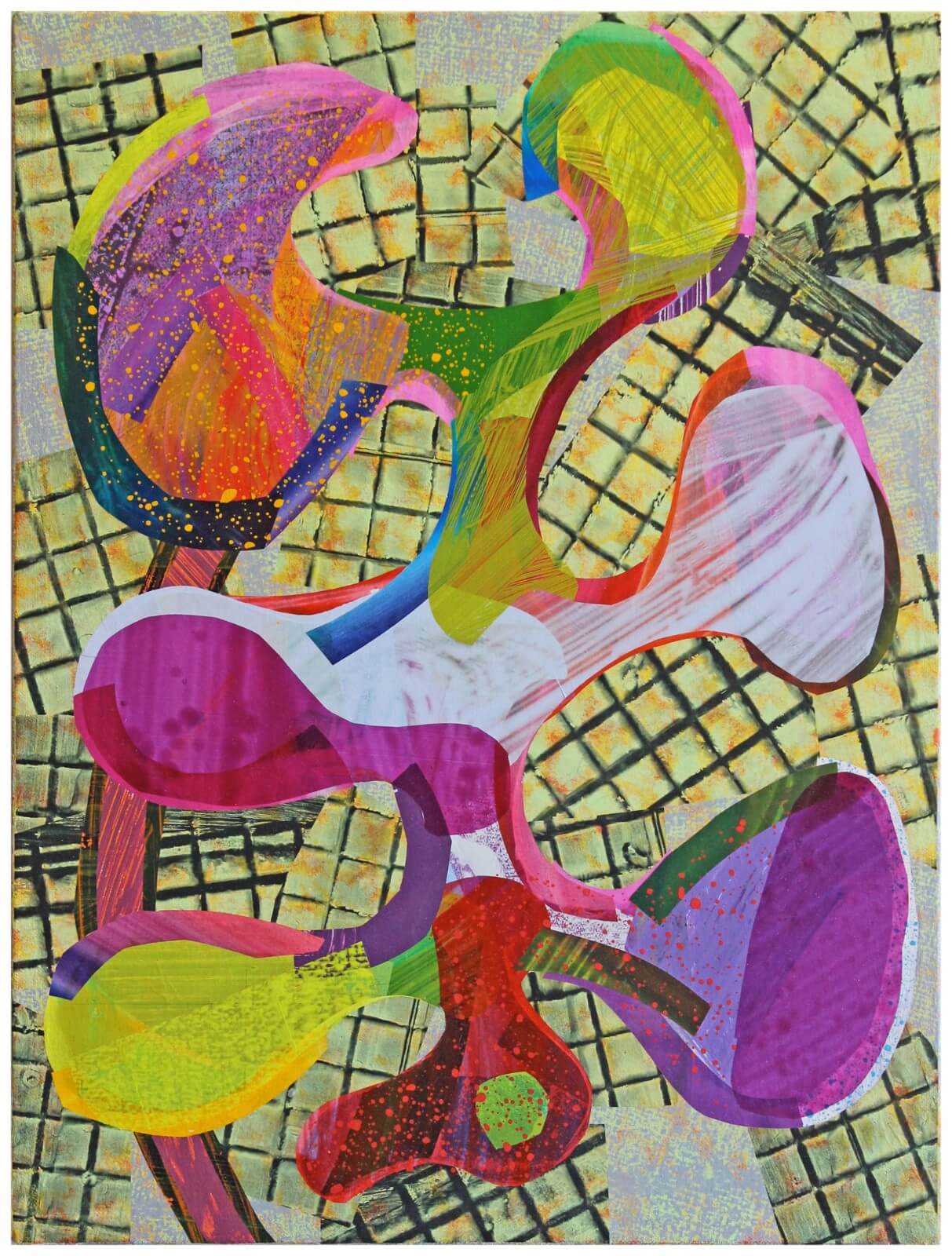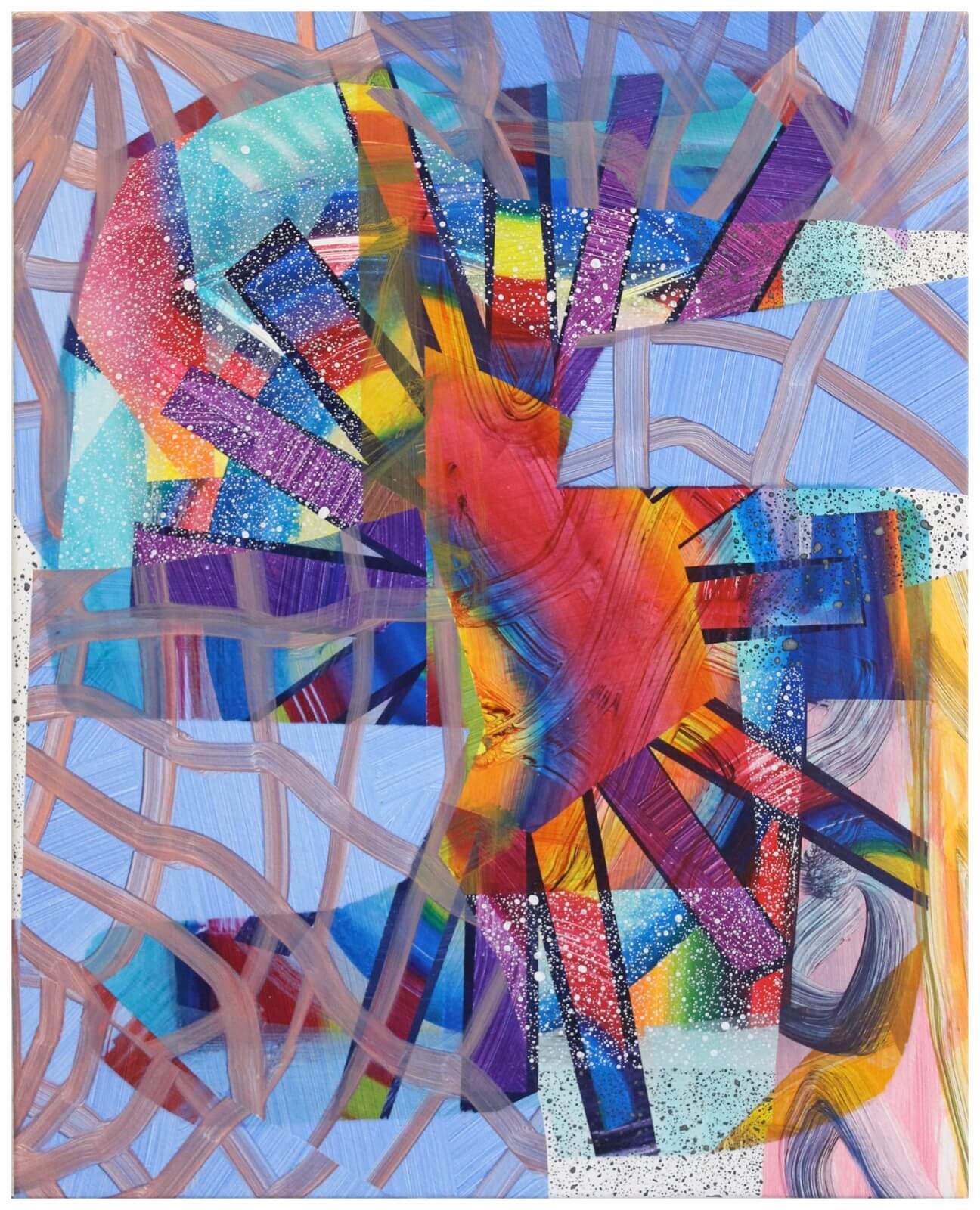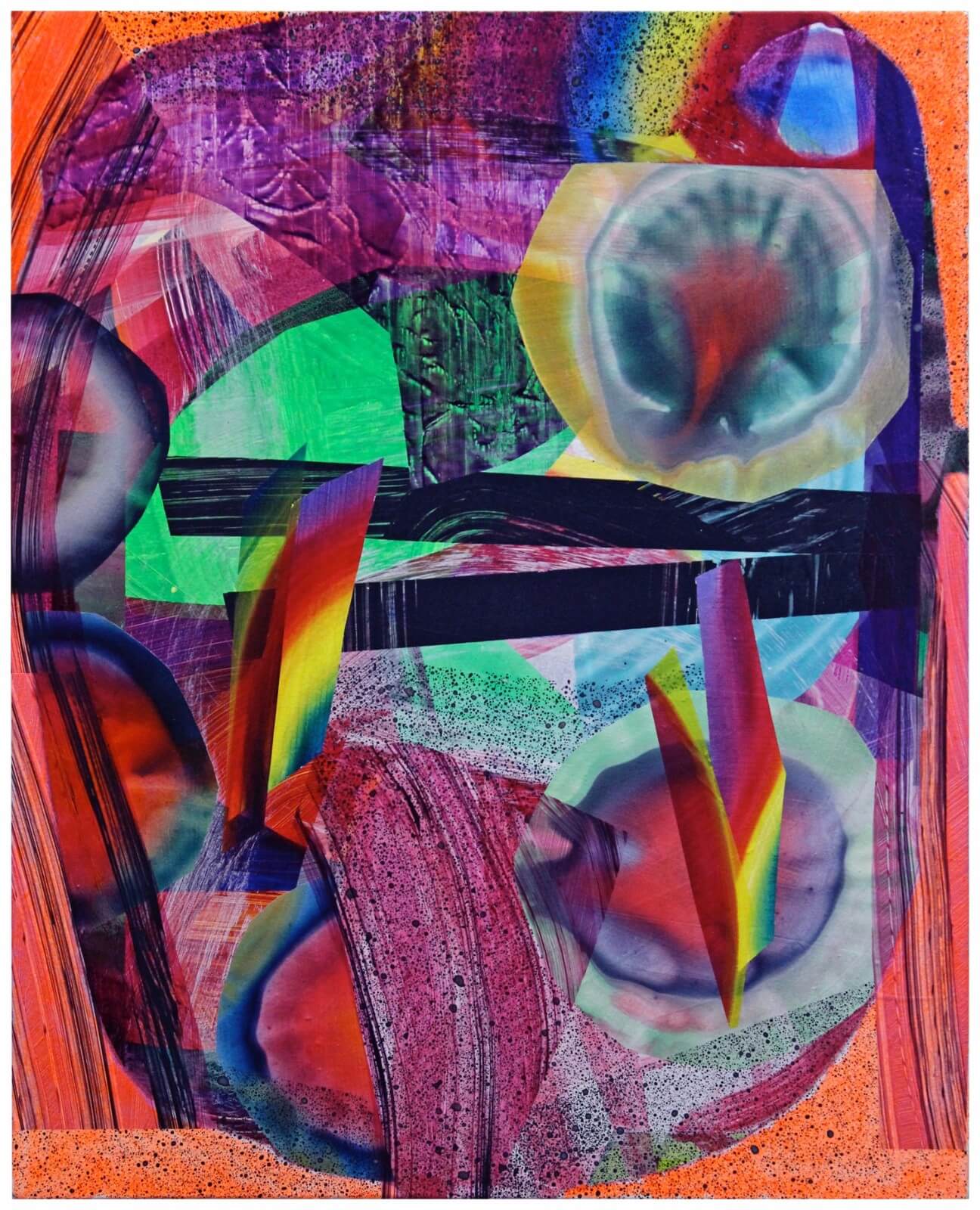 Press Release
The fractured complexity of John Eisler's paintings is an extension of their deliberate but circuitous making. For all the evidence of unified surface and matched texture, the paintings are constructions, built over time, from separate exercises that Eisler then edits and reassembles into what you see: symphonic constellations of paint that reach through abstraction into gestating worlds of representation.
Eisler refers to the source elements as, "in-between paintings, pre paintings, provisional paintings" and this thumbnail freshness holds its energy in the final assemblage where the paint is always quick and free and fluid. The clipped edges of the individual shapes, however, pull against the gestural looseness to register a counter life of engineering and conceptualization, an archaeology of the time outs taken between each abutted plane. The result is a curious time-lapse quality to the paintings, as if their essential function is not their own colourful, dynamic immediacy but rather a glimpse of something more subtle: a history of emergence, a detailing of the moment when we understand that what we see is in a fluid state of becoming.
The varied scale of the works speaks to this organic continuity. Differences from painting to painting seem like a resizing of perspective, a telescoping that accommodates teeming close ups to night sky immensities. In the past, Eisler has adventured into installational set ups for this work that spoke to an expanded range of address for painting but here, those concerns are resolved in paintings that themselves hold those progressive potentials.
Artist Statement
I can say that these paintings are a synthesis of collage and painting. I start each of these works by stretching thin plastic film over stretcher frame. These frames vary in size from portrait scale to about the size of a door. In various viscosities of acrylic I apply one color or shape, pattern or texture. These objects become intermediate, provisional paintings forming the resource material for the image to come. Although rudimentary, these pre-paintings are whole in and of themselves in that they do a single simple thing with clarity. There is a single layer and the search is usually short and something like a gesture or a particular fluidity is captured. An archive of such images is made in preparation for the painting on canvas I'm thinking about. At this point it's like the painting I'm about to start is scattered about the studio, all of the layers separated, independent and hopefully in conversation. Sometimes I can see a story of a painting I want to make emerge from the dialogue between these in-between paintings. I begin putting the image together from an edit of one the various individual layers of provisional paintings. My application of the edit to the canvas initiates a whole new set of choices and improvisations. They are adhered using acrylic color or clear medium thus providing me the option to block out, augment or leave transparency. Although this is a very particular way of making a painting I do not want the process to take over to such a degree that it becomes subject of the work. It is more like a trick I play on myself in order to begin working while I've I not actually interacted with the space of the canvas directly. This process acts to compartmentalize different levels and types of risk taking within the work and masks me from a portion of my intent as a painter thus granting me an array of novel opportunities and potentials. In assembling this archive of "pre paintings" I can put myself in the position of both painting and not. The individual pieces in the archive are not yet imbued with specific intent and I'm more easily put in a frame of mind of non-judgment. The way I go about making this work provides a kind of procedural ritual resulting in a complex of activities and emotional states that allow me space to meditate on what I am about to begin while curiously being in the middle of it.
John Eisler has exhibited paintings in numerous solo and group exhibitions across Canada and internationally since 2001. These include More Than Two (Let it Make itself), curated by Micah Lexier for The Power Plant in Toronto in 2013 and softcore HARDEDGE at the Art Gallery of Calgary (2010), which also traveled to the East and Peggy Phelps Galleries, Claremont Graduate University in Claremont, CA in 2011. Eisler was part of the major exhibition of Canadian painting, 60 Painters at the Humber Arts and Media Studios in Toronto. He received his MFA from the University of Guelph in 2008. His work can be found in numerous public and private collections.
About Richard Rhodes Dupont Projects
Launched in 2016 as part of the new Dupont St. gallery scene in Toronto, Richard Rhodes Dupont Projects was devoted to an exhibition program of contemporary Canadian art. Founding editor of C Magazine and editor of Canadian Art from 1996 through 2015, Richard Rhodes brought his expertise to exhibitions by emerging and established artists from across Canada. His informed critical eye launched and nurtured numerous careers in the Canadian art world over the past three decades. A photo diary of his continuing interests and work can be seen on Instagram at @c4rhodes. The gallery website will continue to be viewable at: www.dupontprojects.com.