Ken Lum
Necrology
September 10 - October 1, 2016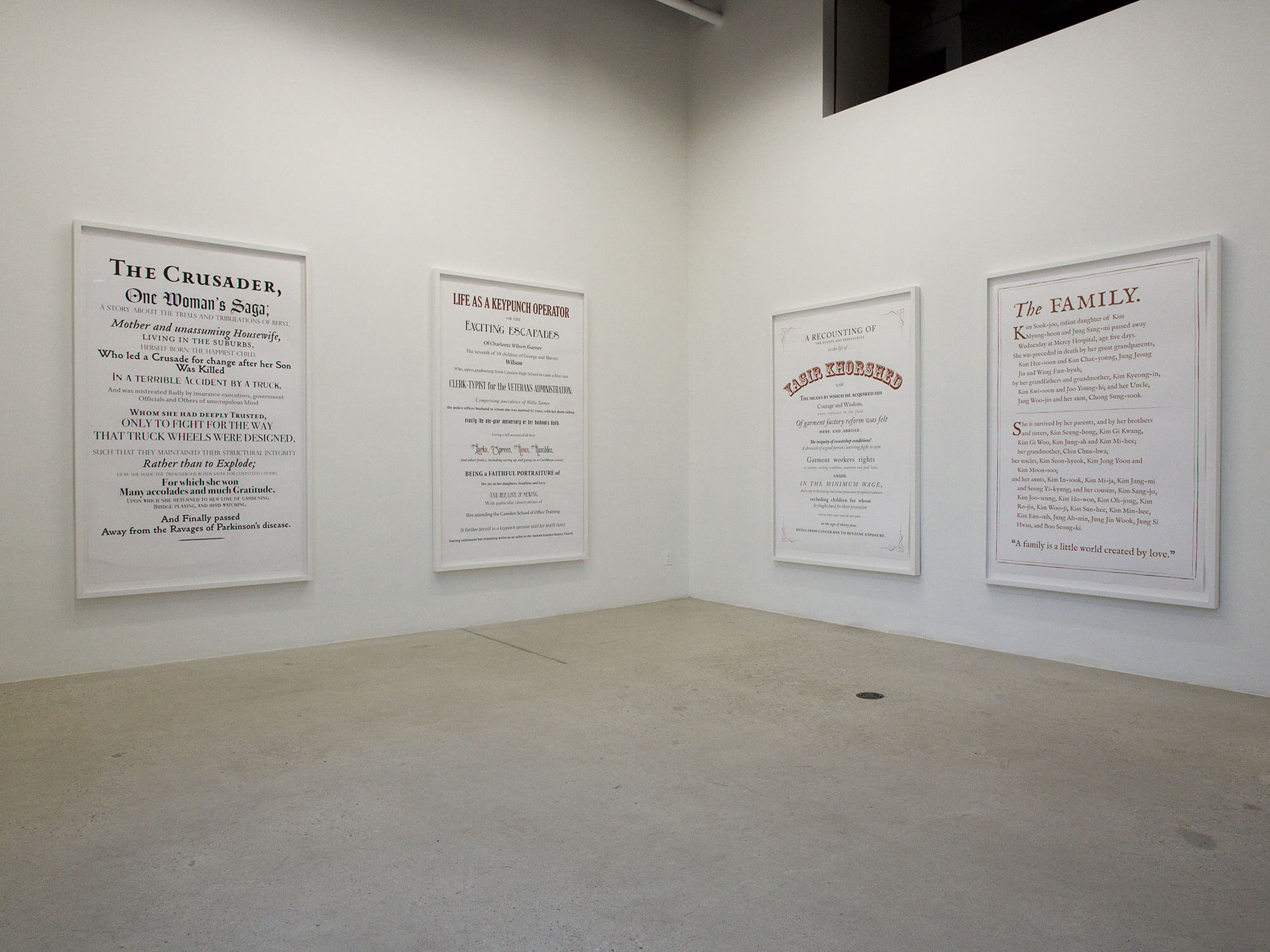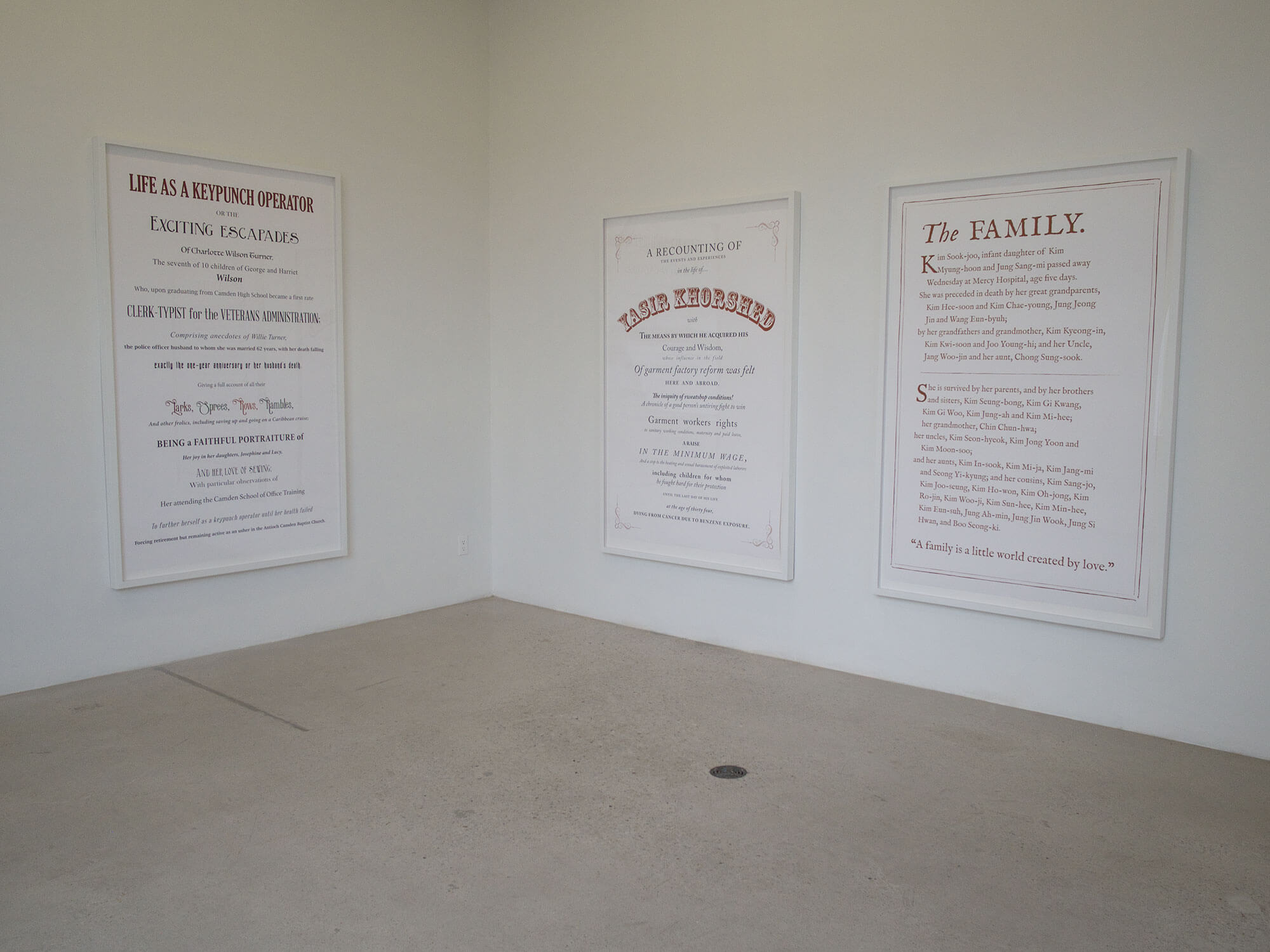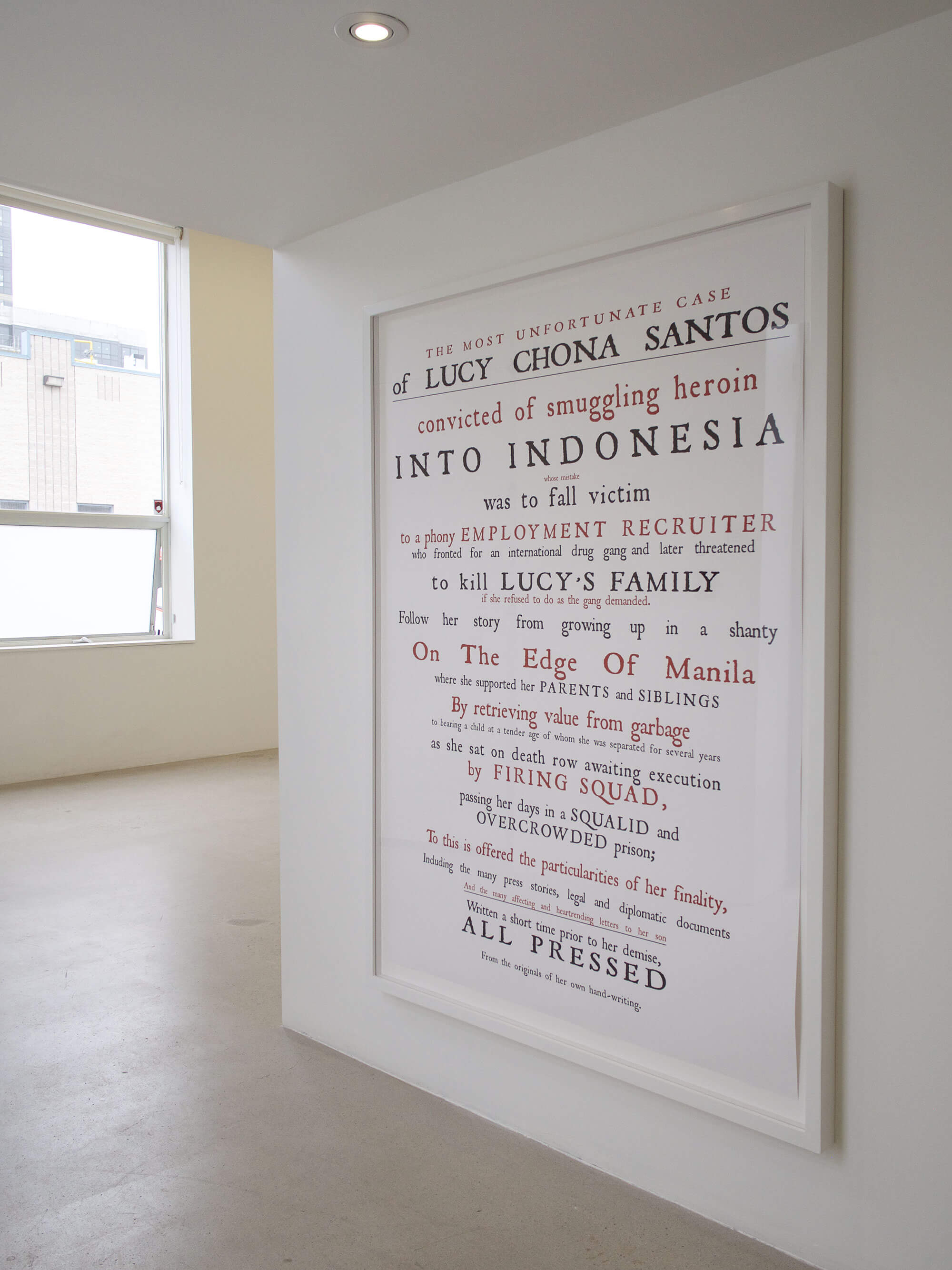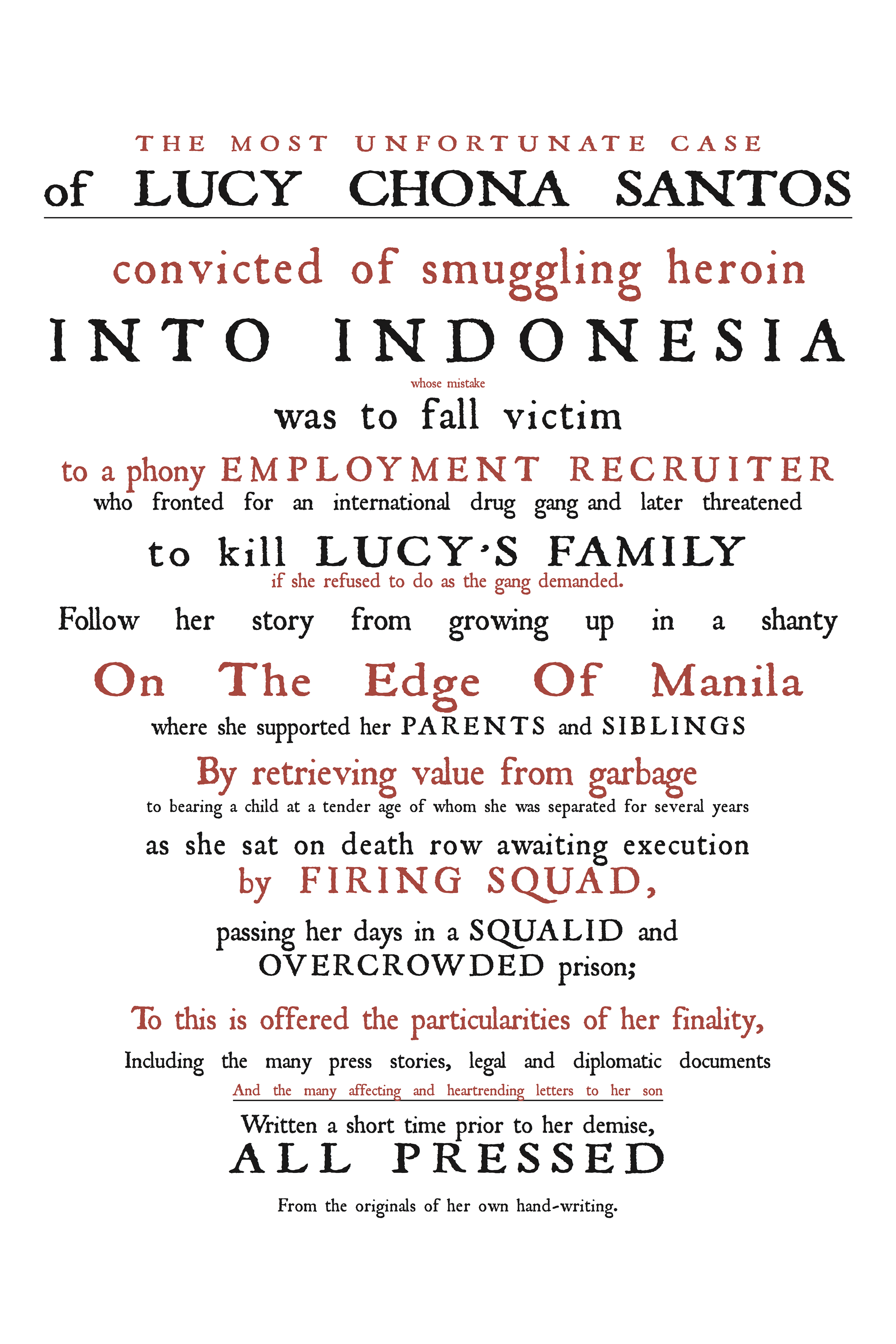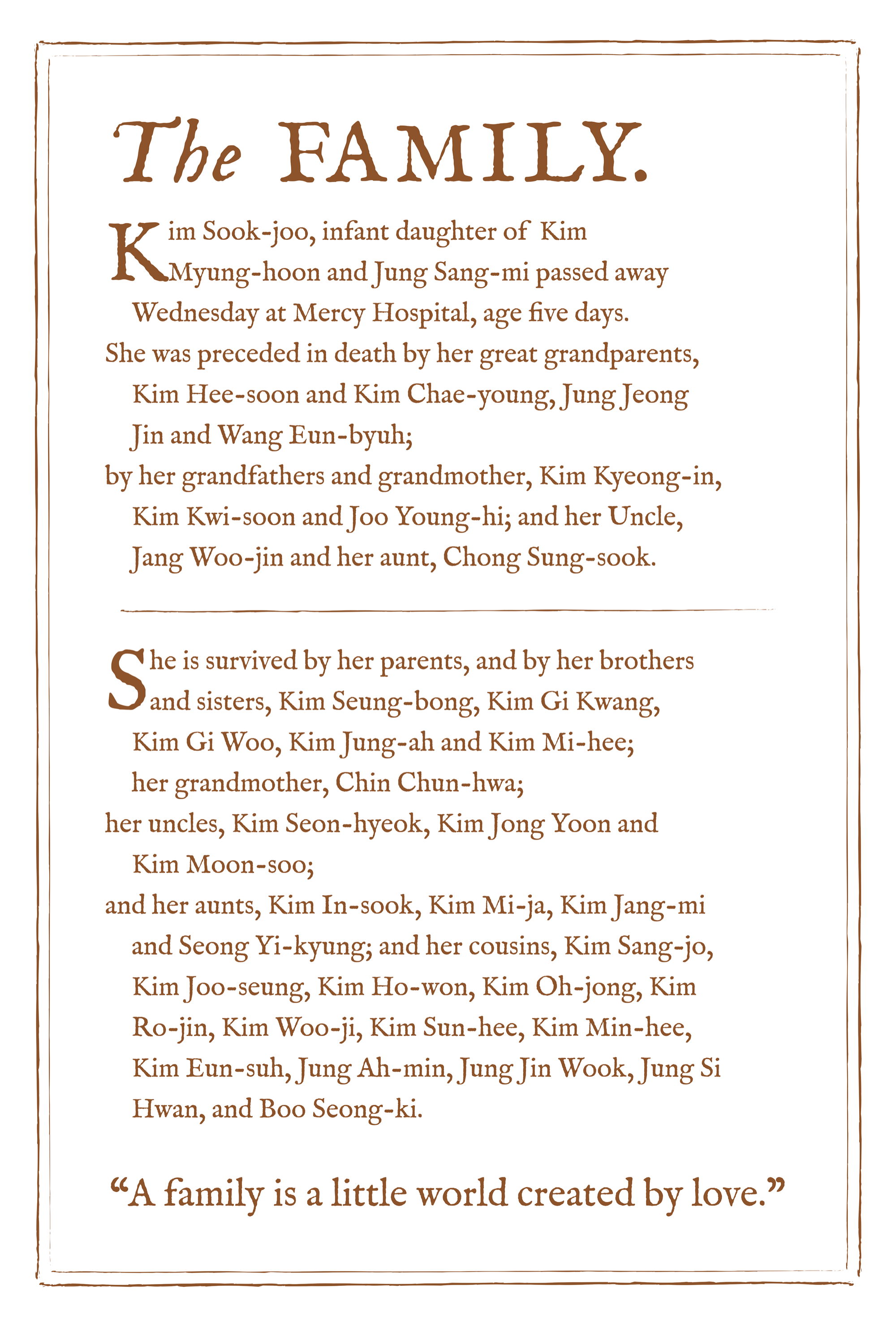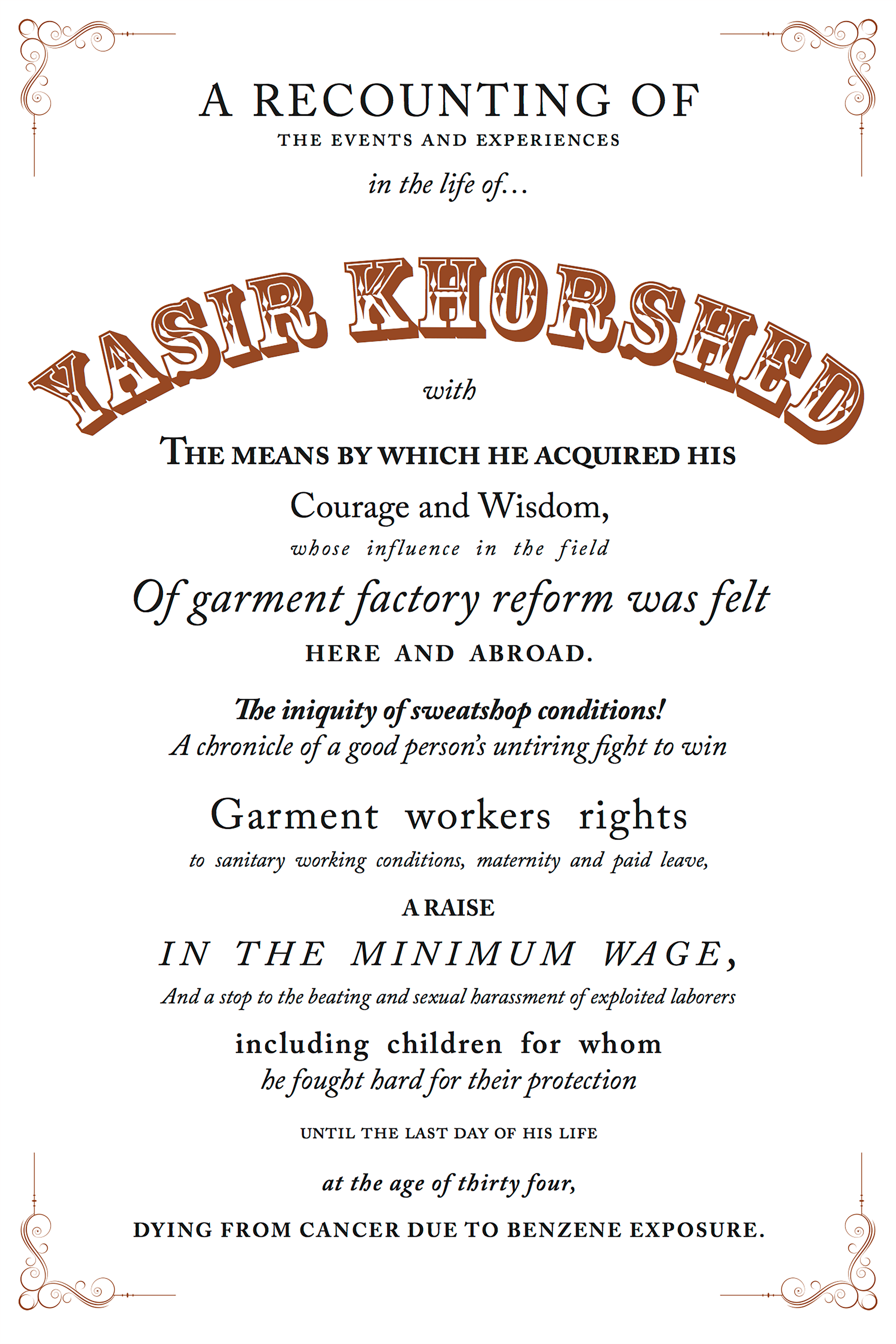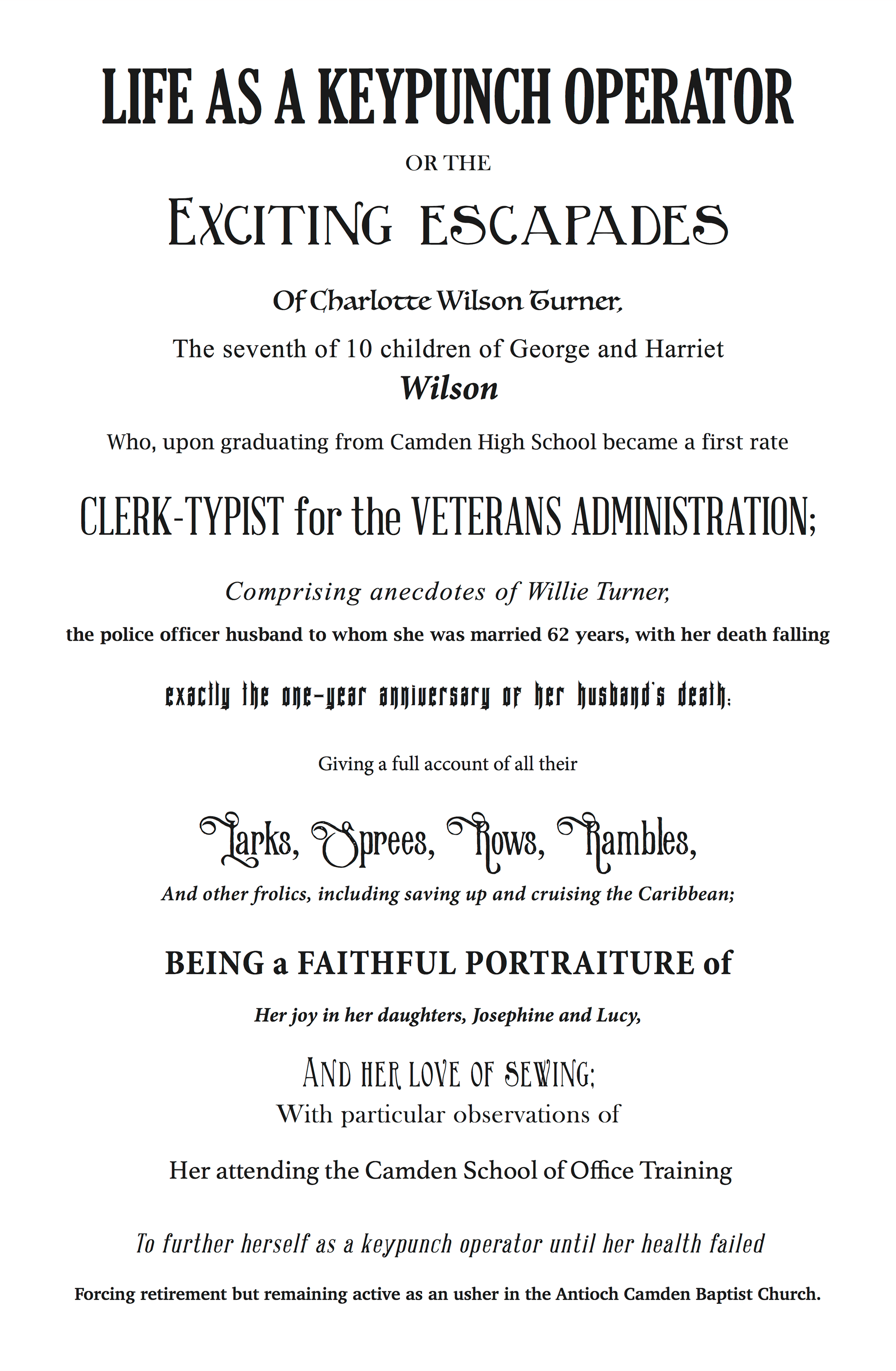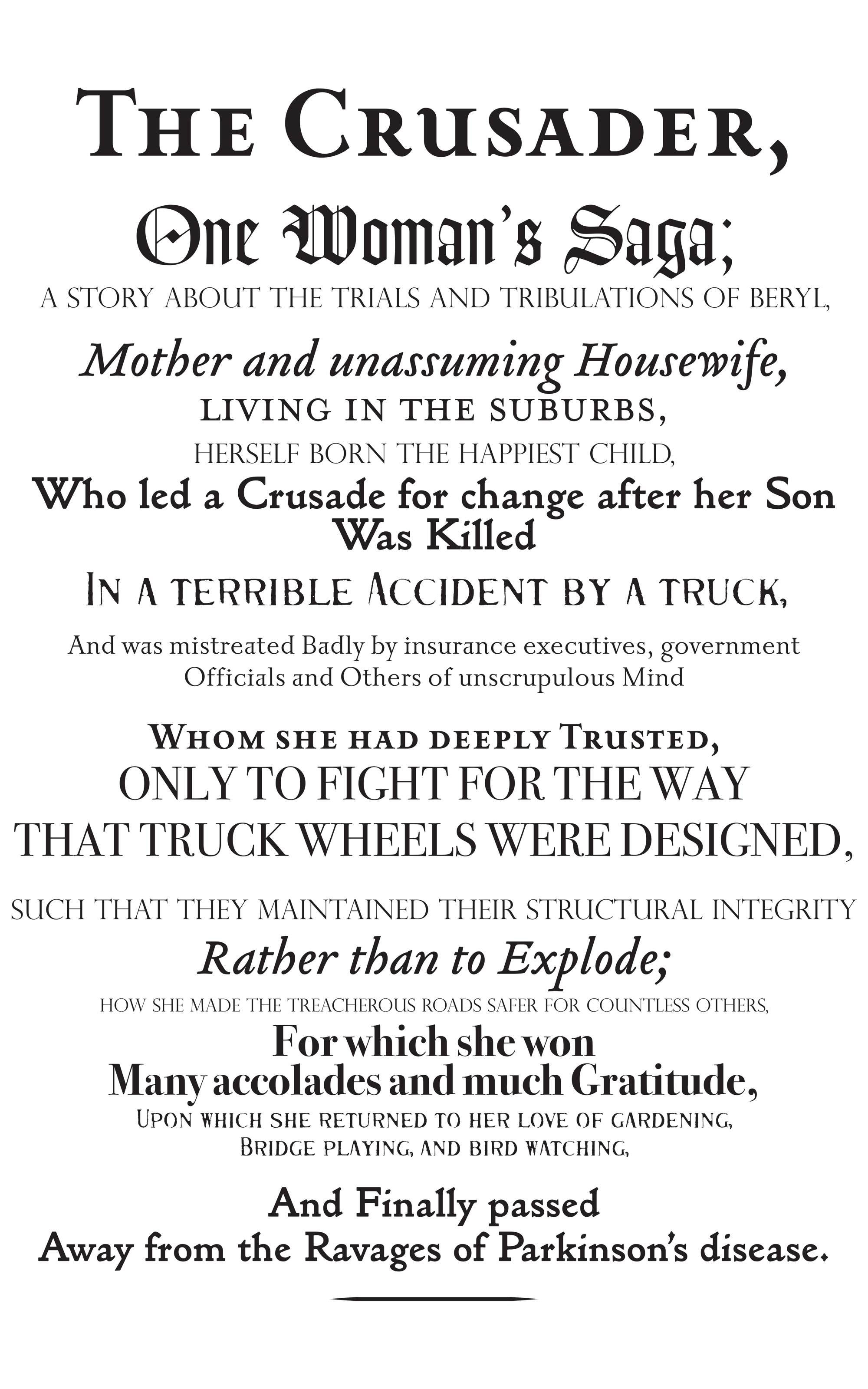 Press Release
Ken Lum's most recent works derive from contemporary obituaries found in local newspapers.  In Lum's treatment, the obituary serves as a text on lives lived but composed and designed in the mode of 18th and 19th century novel or theatre drama frontispieces. The works are inspired by a chance discovery of the front page of the Philadelphia Inquirer newspaper on the occasion of President Abraham Lincoln's assassination.  The front-page layout and design of varying fonts and text piqued the artist's interest.  Moreover, the coverage of Lincoln's life was divided into pithy sub-headings all in a single column from top to bottom of page.  In their entirety, the sub-headings read as though chapter titles of a life.  The use of irregular kerning, curious and changing spacing between lines and radically altering font seem odd by today's standards, yet it also seems fresh as though each letter, word and line take on an organicism of their own.  Such approaches to textual composition could be found in theatre brochures and frontispieces for novels.  Ken Lum felt that the disappearing of such approaches represent a kind of literary loss and the ways of imagining associated with them.  The works continue Lum's long-standing interest in the project of imagining a subjectivity by way of different conceptual strategies.
Vancouver-born artist Ken Lum has been an artist for over 35 years producing conceptual and representational art in a number of media, including painting, sculpture and photography. A longtime professor, he is currently Chair of the Department of Fine Arts at the University of Pennsylvania's School of Design. A founding editor of Yishu Journal of Contemporary Chinese Art, he has published catalog essays on Chen Zhen, Liu Wei, Ian Wilson and Trevor Mahovsky/Rhonda Weppler as well as written and published numerous other essays on art.  He gave keynote addresses for the World Museums Conference in Shanghai, the Sydney Biennale and the Universities Art Association of Canada. He has an extensive record of international exhibitions, including Documenta and numerous biennales. Lum also has completed several permanent public art commissions in Vienna, Leiden, Utrecht, Vancouver, Toronto, St Louis and St Moritz.  He is presently working on a memorial commemorating the 1986 Lake Nyos disaster in Cameroon. Lum has served as curator of several large-scale exhibitions including Sharjah Biennial 7, Shanghai Modern: 1919 – 1945 and the NorthWest Annual.  He is presently co-curator of Monument Lab: Creative Speculations for Philadelphia, a citywide exhibition of major commissions to open in the fall of 2017 in Philadelphia.
About Richard Rhodes Dupont Projects
Launched in 2016 as part of the new Dupont St. gallery scene in Toronto, Richard Rhodes Dupont Projects was devoted to an exhibition program of contemporary Canadian art. Founding editor of C Magazine and editor of Canadian Art from 1996 through 2015, Richard Rhodes brought his expertise to exhibitions by emerging and established artists from across Canada. His informed critical eye launched and nurtured numerous careers in the Canadian art world over the past three decades. A photo diary of his continuing interests and work can be seen on Instagram at @c4rhodes. The gallery website will continue to be viewable at: www.dupontprojects.com.