Mackenzie Ludlow & Adam Revington "Spiral Getty"
June 24 – July 15, 2017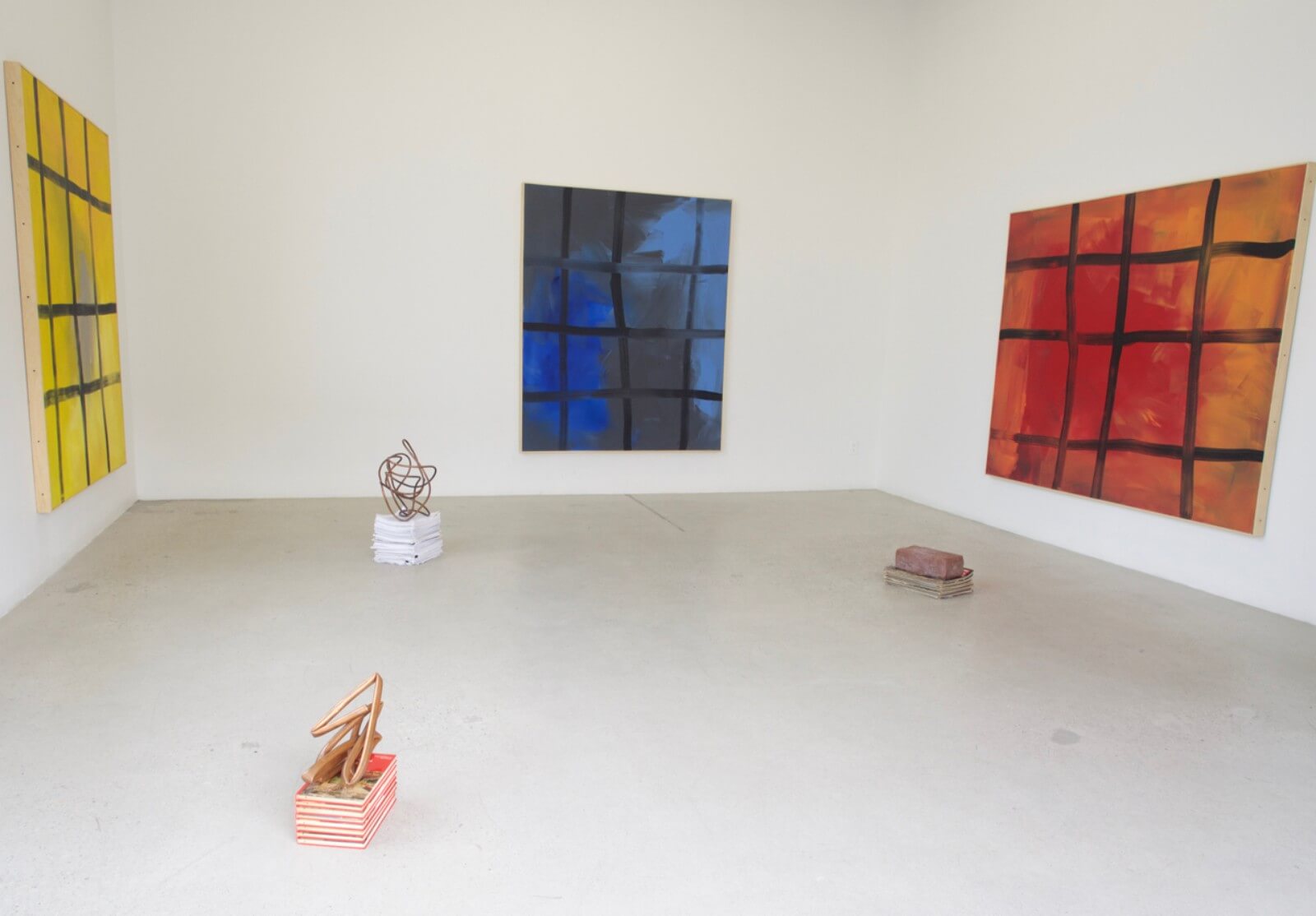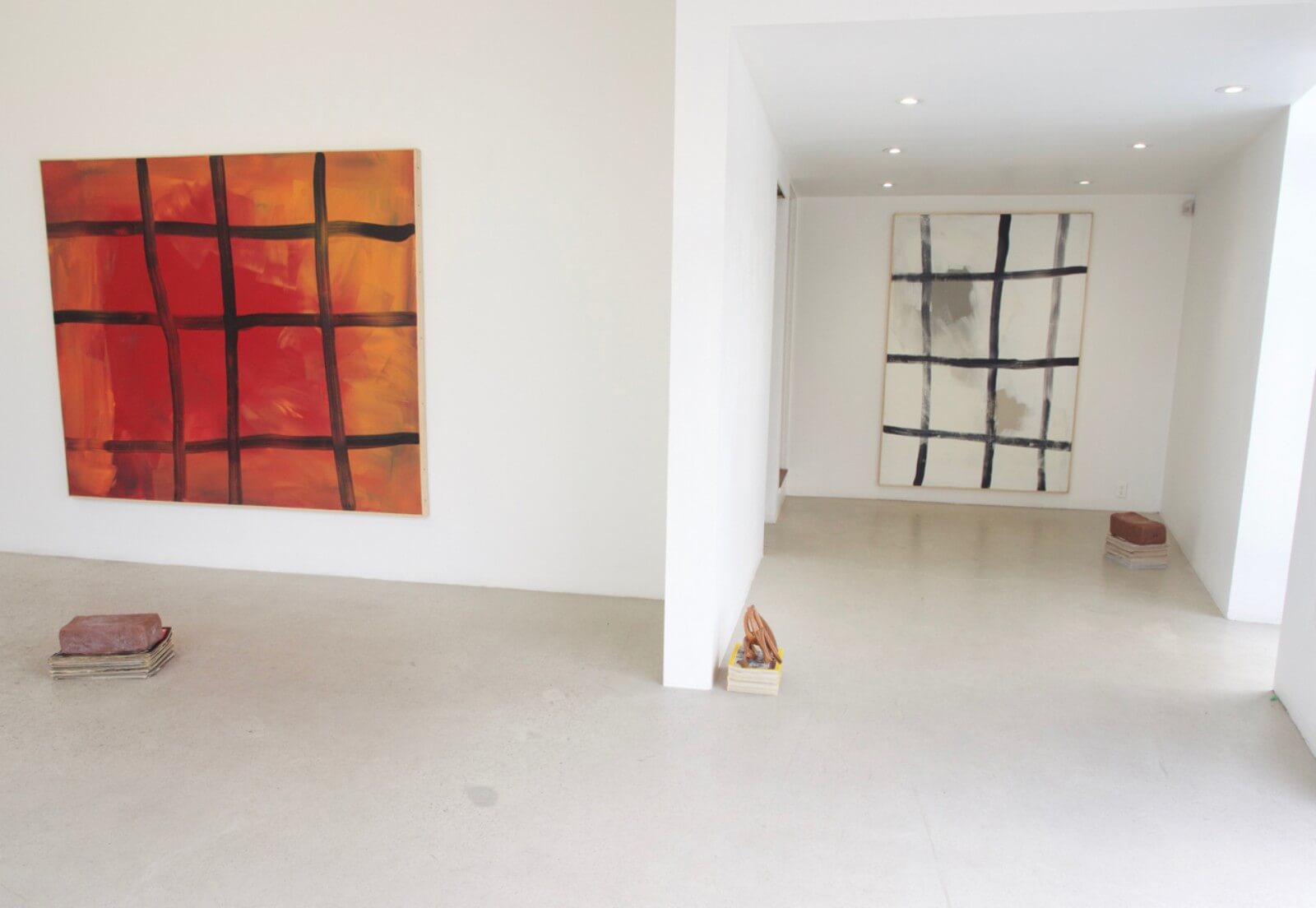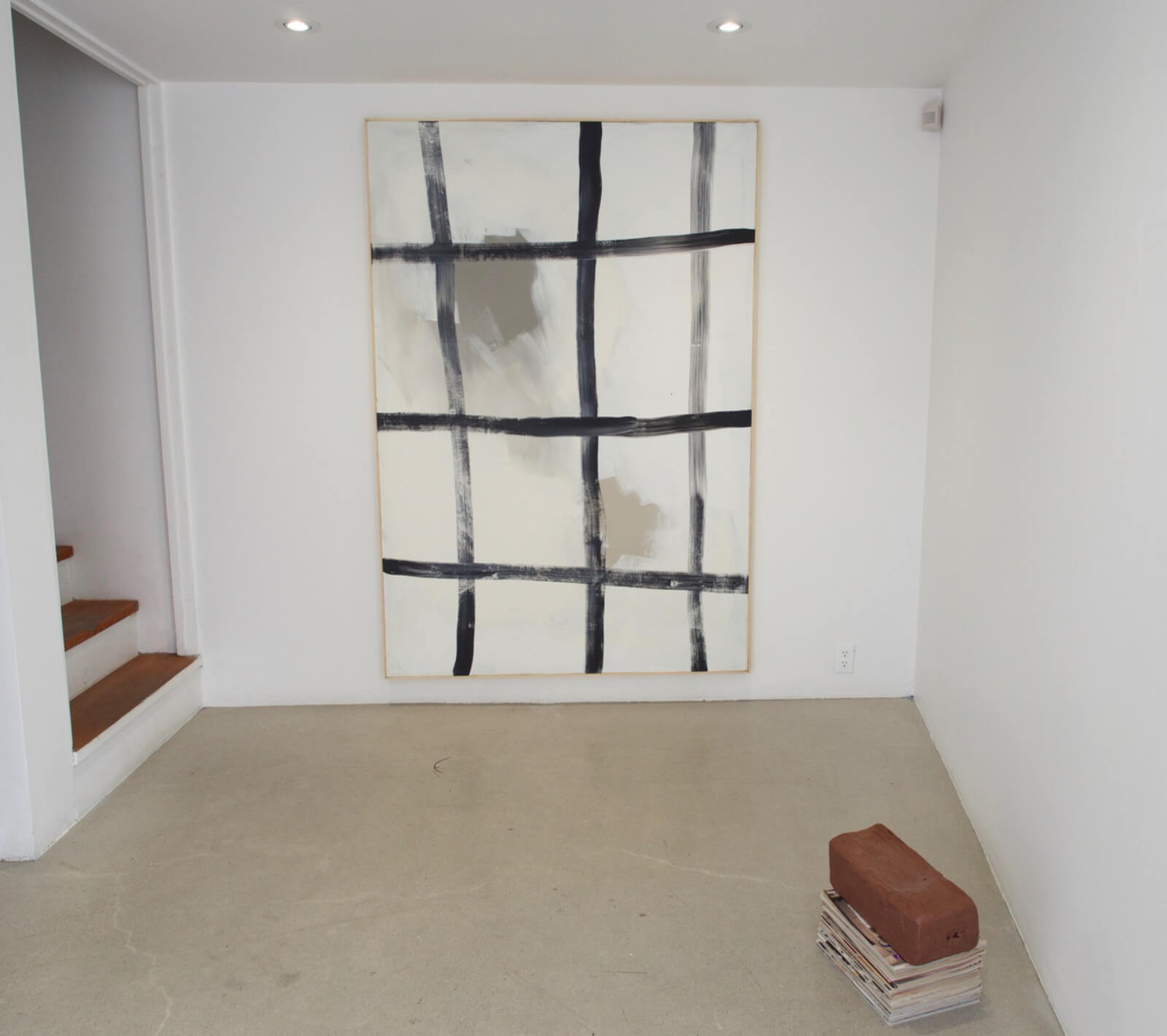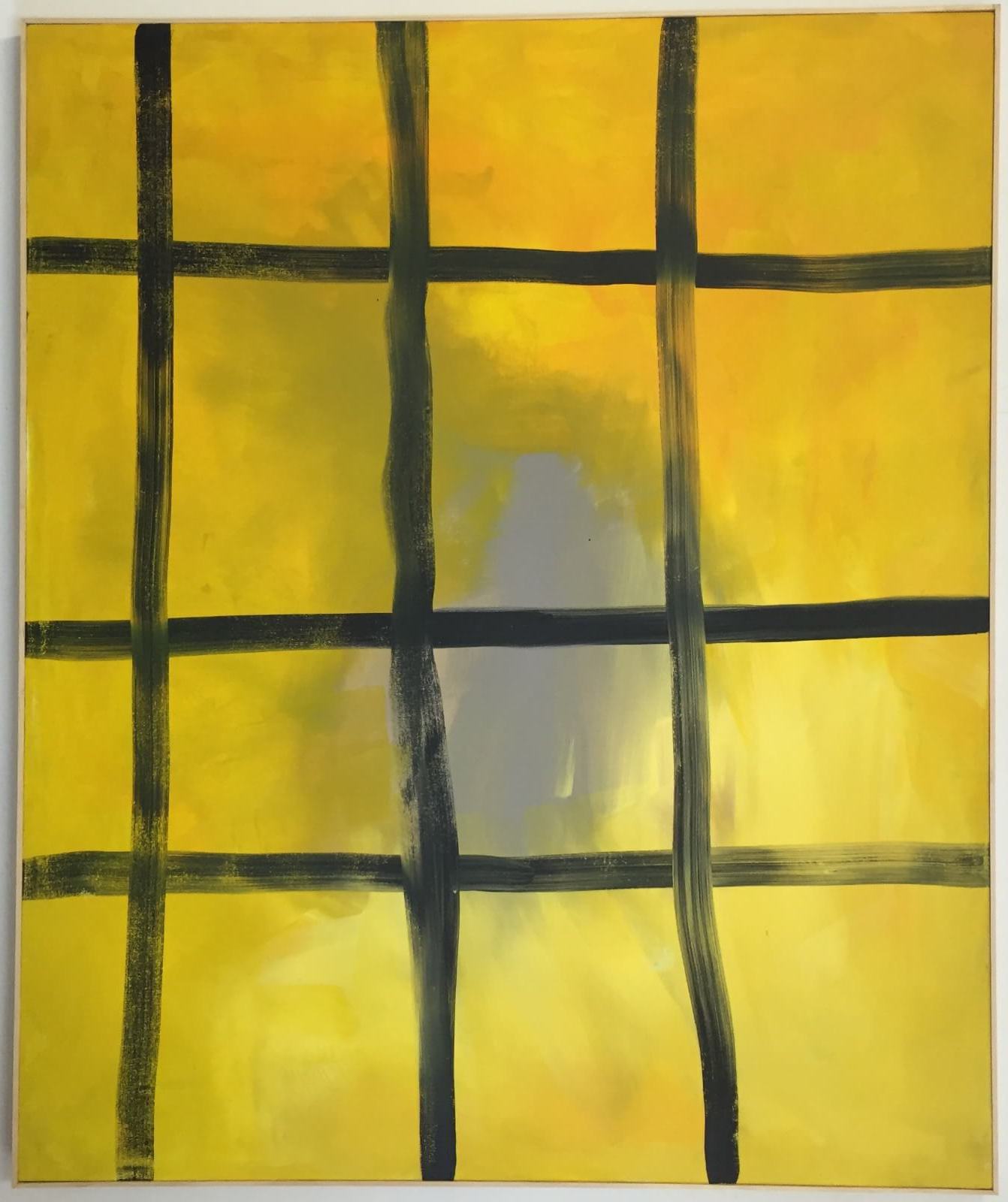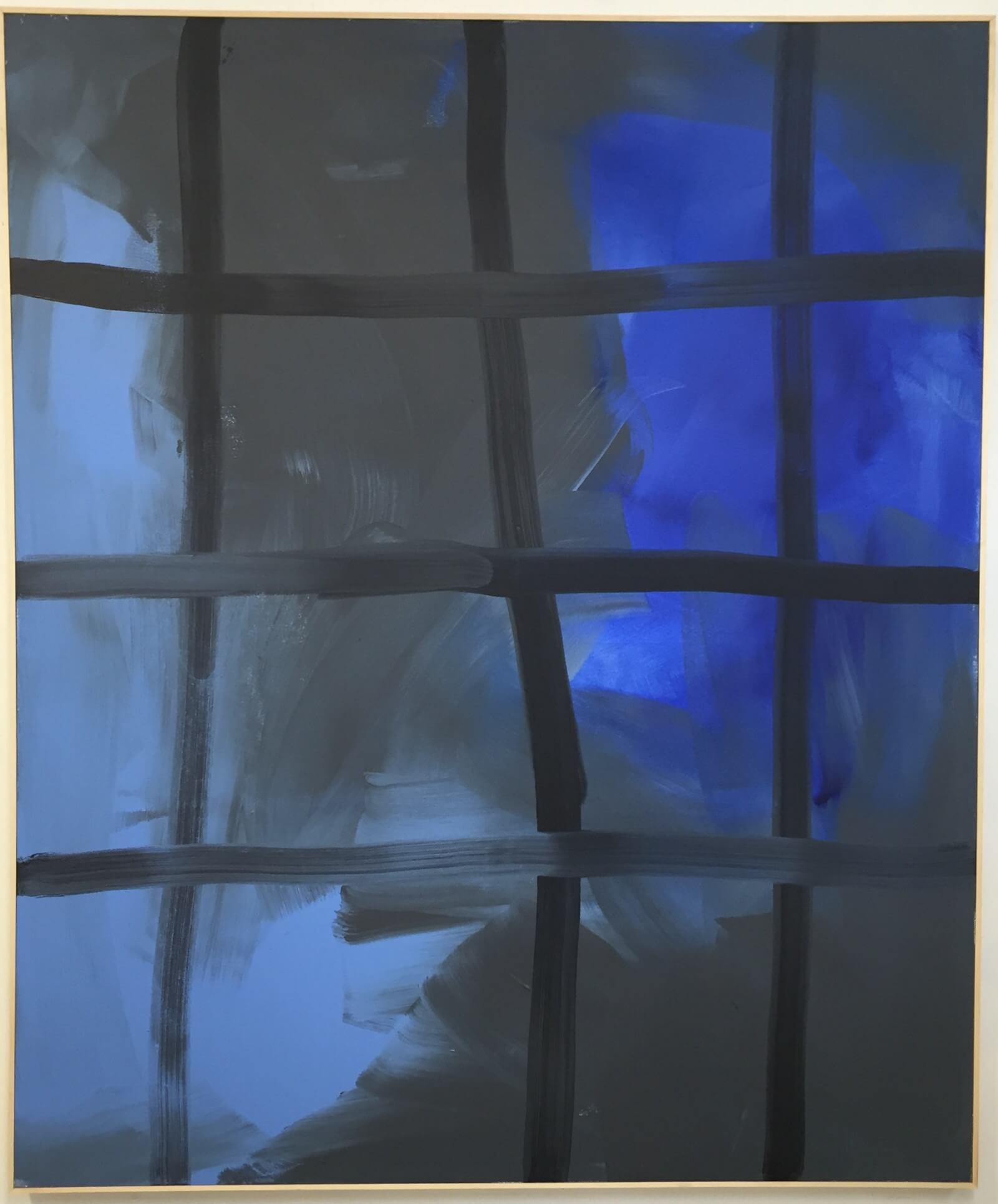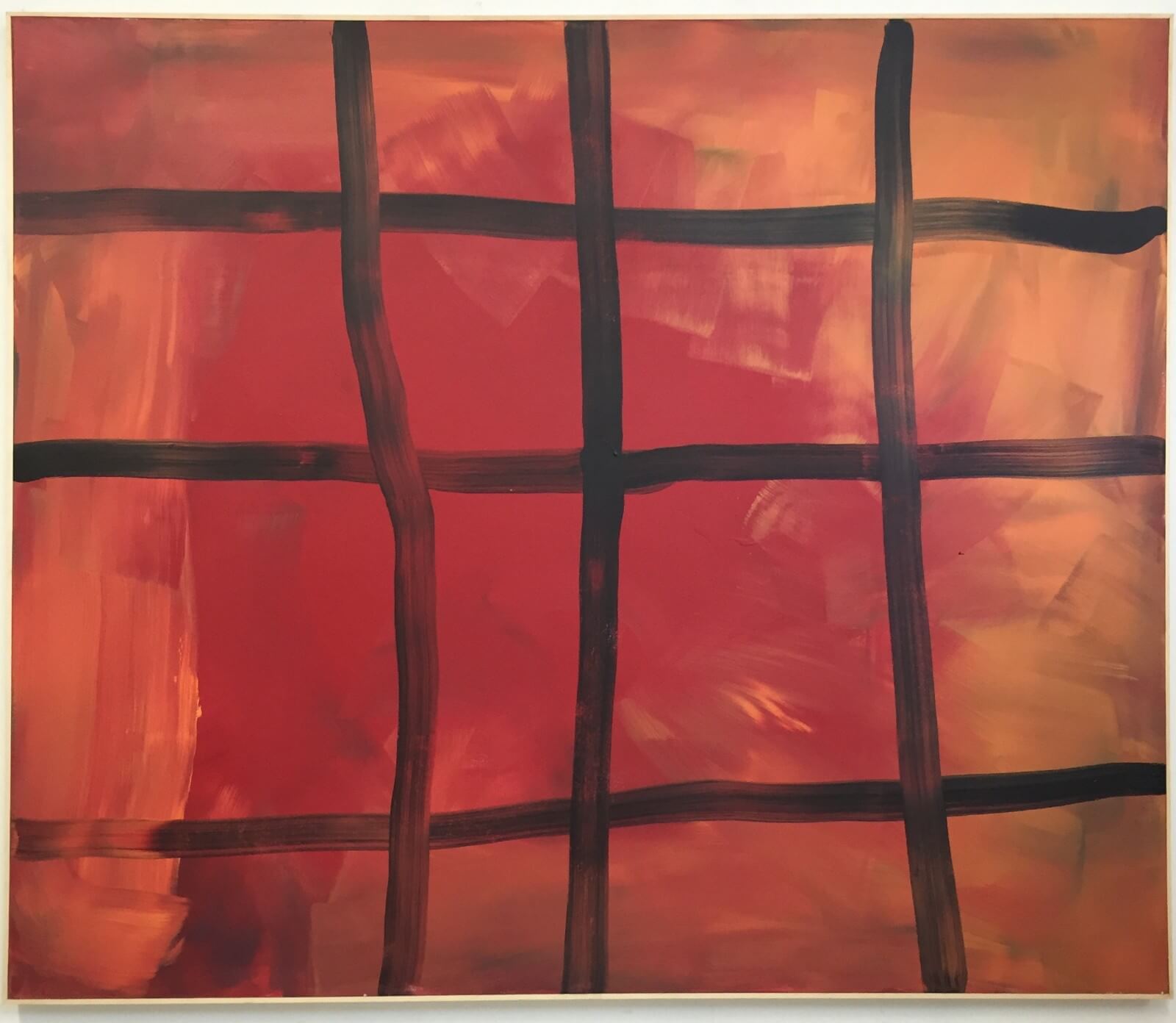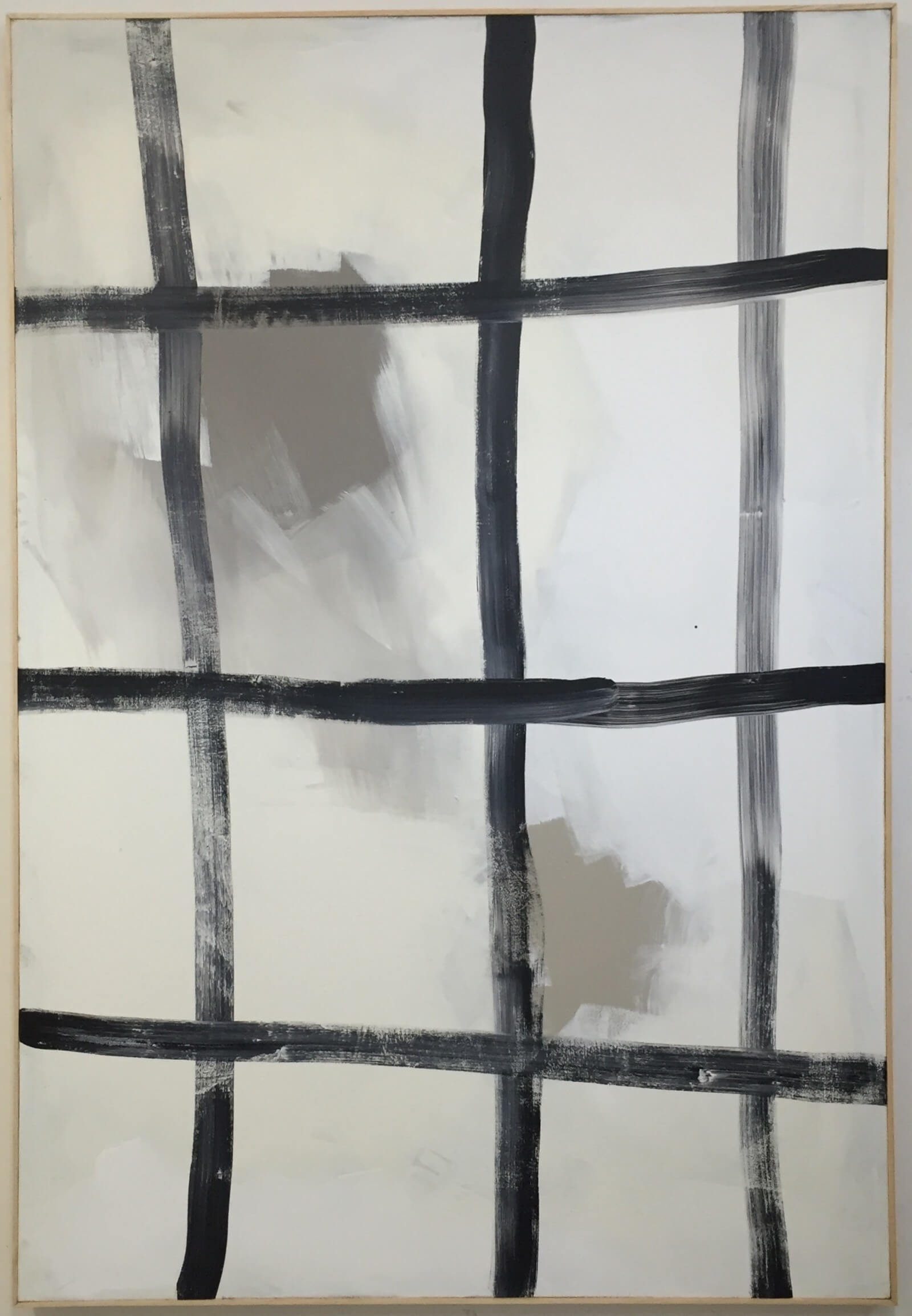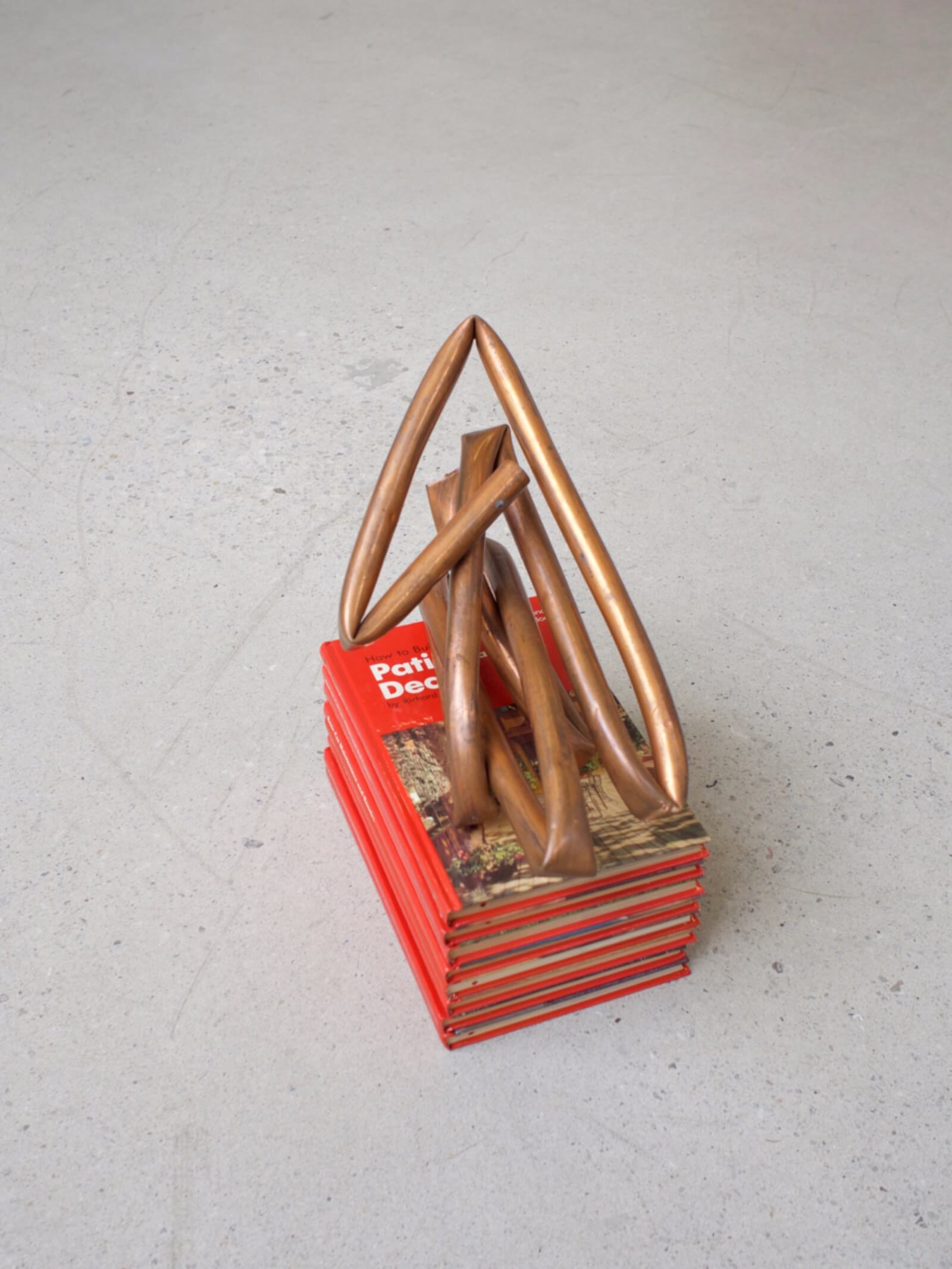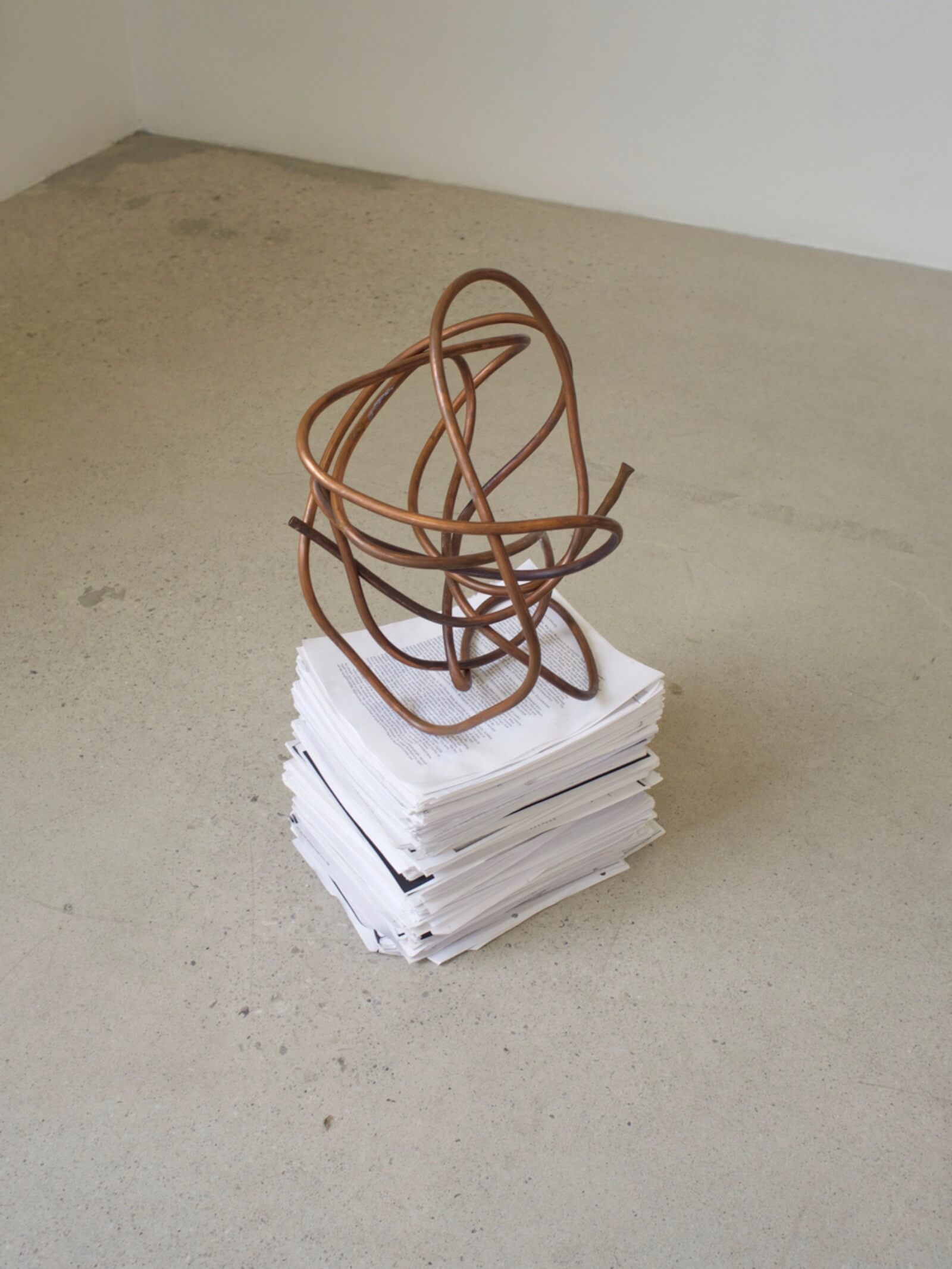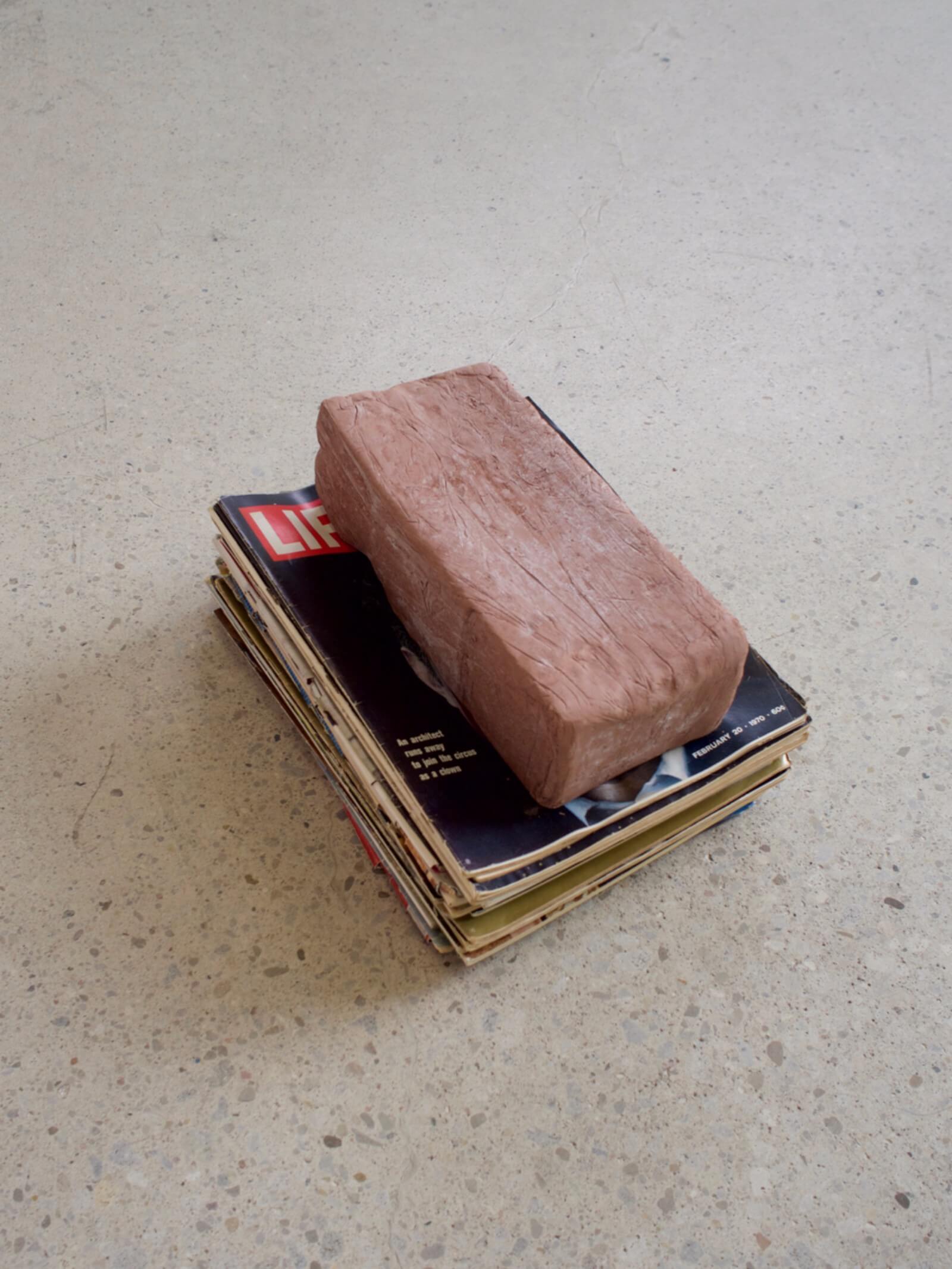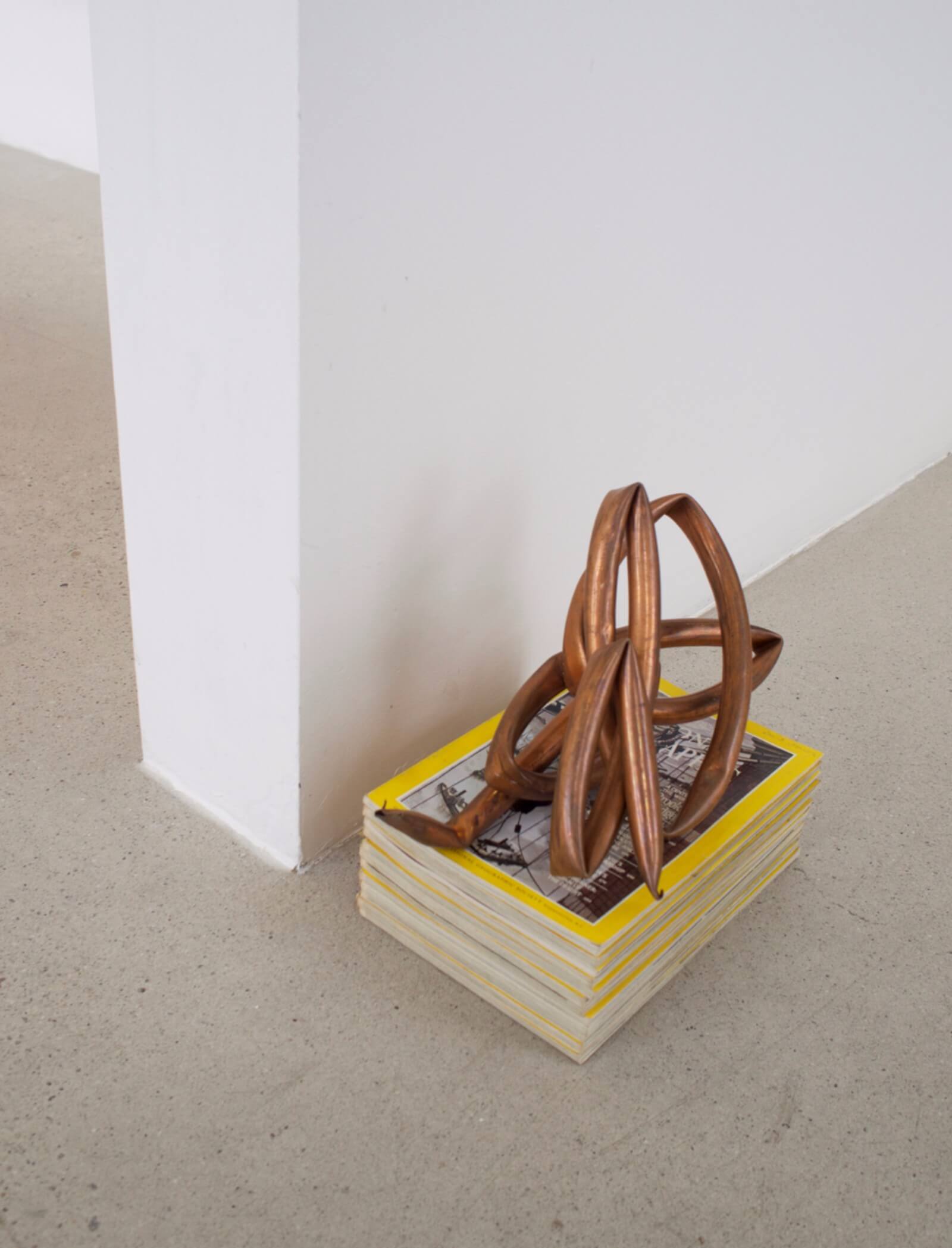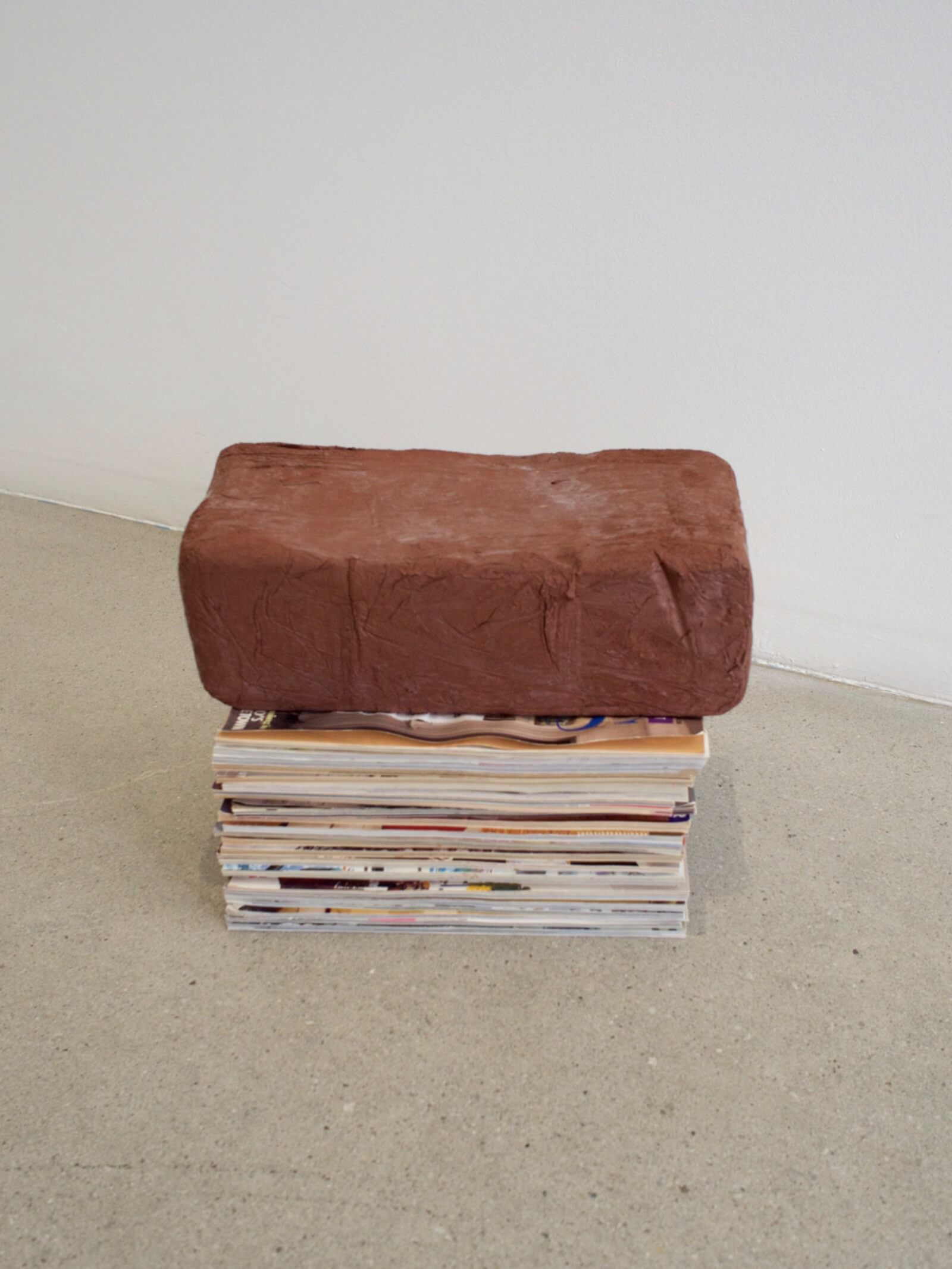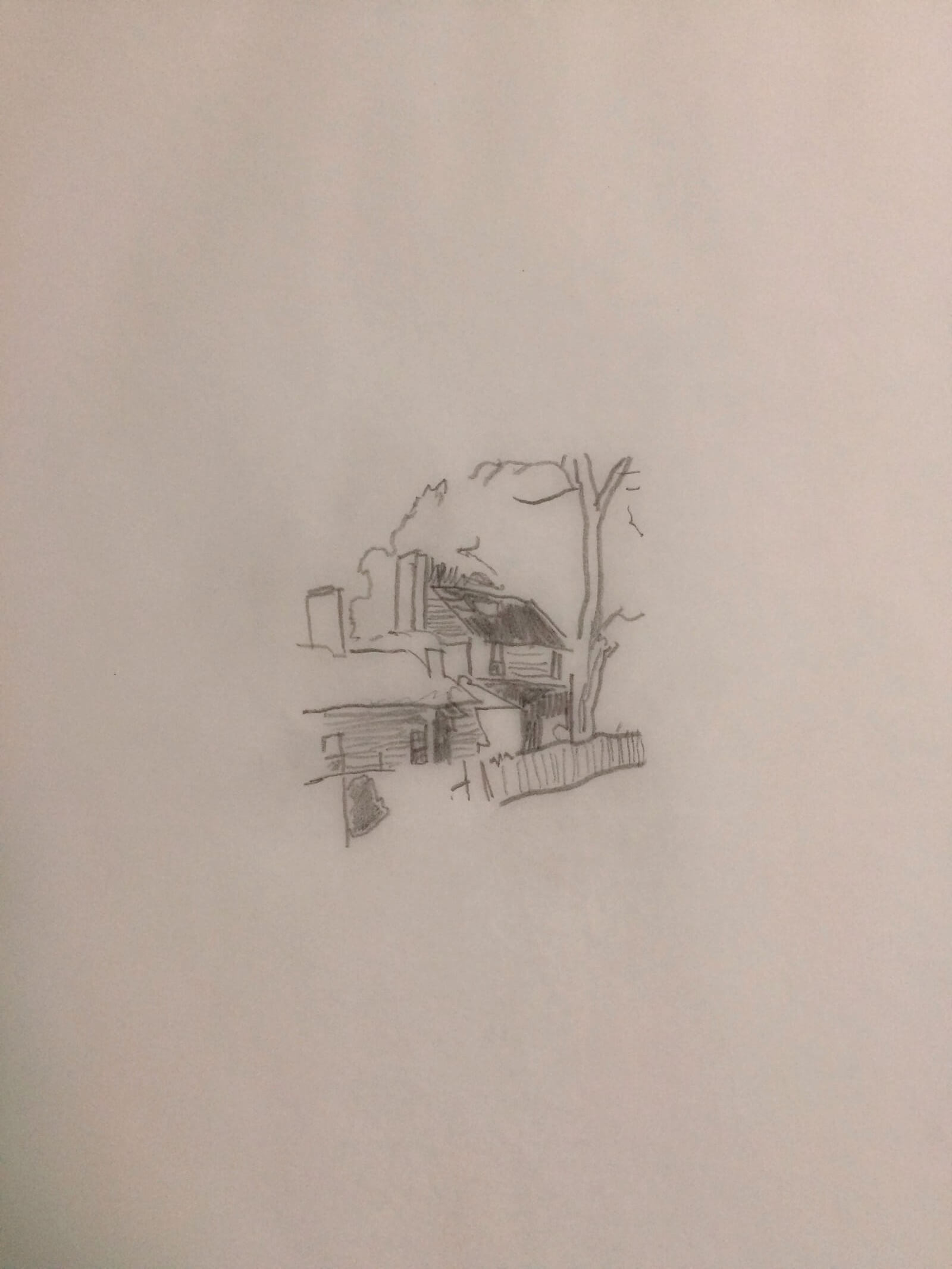 Press release
Simple things are not always simple. The great lesson of minimalist art was its openness to interpretation. Less to see became more to see. The art served as a springboard to think beyond the boundaries of objects into their conditions of situation, their context of presentation. "Spiral Getty" is an extension of this approach. It is a planned installation by two artists experimenting with affinities that transcend genre. Mackenzie Ludlow is a painter. His large, abstract canvases show loose 4 x 4 grids over coloured fields that modulate through subtly changing values and tonal shifts that seem to represent the durational experience of a given monochrome. Brushed loosely on top are wavering grid lines that create a spatial dialogue of near and far, firmness and dissolution. He writes about, "the calm of looking out of a paned glass window," which acknowledges their contemplative, meditational nature and strings a connection to London artists of an earlier generation—Jack Chambers and Greg Curnoe—who made notable works about windows which attended to ideas about a precarious balance between place and its perceptual thresholds onto the beyond. The bent copper pipes and stacked book and magazine plinths of Adam Revington's sculptures offer a similar balance and tension. Here is the wide world of images and texts. Here is its plumbing. Different worlds collide and stay upright as a sculpture of artefacts, a sculpture of survival, a keeping of information and effort. The twisted, collapsed linearity of Revington's piping extends our reading of Ludlow's loose, tentative grid lines and vice versa. They are track marks, agents of specific material histories, histories made both fragile and poetic by their limited place in the wider world referenced by the printed foundational bases of the sculptures and the outreaching grounds of the paintings. Together, they spiral the there into the here. And, as the artists say in their statement, the spiral is a "tornado."
Artists' Statement
Spiral Getty consists of five large paintings, six floor sculptures and a single framed drawing. Each sculpture has two parts: the first is the base, made of stacked magazines and books, suggesting the transitional, temporarily time between two inhabitable spaces. The second is a number of copper pipes, commonly used for supplying cold and hot water to commercial and residential buildings, resembling the romantic gestures of a modest Modernist sculptor. The paintings find their references in both the world of art and a broader reality. The rich history of the grid in painting finds peace in similarities to the calm of looking out a paned glass window, split by its grilles.
For the paintings and sculptures, the 'familiar' is essential. At home or during travel it is something we look for. It is as sure and shared as the seasons changing outside the window. It is infinitely commonplace, yet carries deep affective capacity. The tumbling of aligned dominos or the growth of a good conversation mirrors this idea of circular and shared growth, like when Townes van Zandt in the album Live at the Old Quarter says "I learned this song from XYZ who learned it from 123, who learned it from me."
Central to the thinking of this show is the activation of what is already known, the ideas that seem to float through the ether. Consider the ever-emblematic tornado. It grows, it focuses, it draws from that which surrounds it. It is the materialization of what was ever present, floating quietly, readily available. Robert Smithson's monumental land artwork Spiral Jetty is emblematic of these notions. Its reference to the Nazca lines, and their alleged reference to the textile patterning of earlier and neighbouring cultures, reminds one of the history of things, the nature of something that continues. It represents existing within the nuances of history while remaining distinctly its own.
Mack Ludlow is a London-based artist whose practice includes painting, sculpture, and text. In 2014 he received his BFA from the University of Western Ontario. He has exhibited his work nationally and internationally.
Adam Revington is the co-director of the London-based exhibition space Carl Louie. Recent exhibitions include Bruno Sport Bar Biennale, Montreal; DNA Artspace, London, Ontario; Green River Project, New York.
About Richard Rhodes Dupont Projects
Launched in 2016 as part of the new Dupont St. gallery scene in Toronto, Richard Rhodes Dupont Projects was devoted to an exhibition program of contemporary Canadian art. Founding editor of C Magazine and editor of Canadian Art from 1996 through 2015, Richard Rhodes brought his expertise to exhibitions by emerging and established artists from across Canada. His informed critical eye launched and nurtured numerous careers in the Canadian art world over the past three decades. A photo diary of his continuing interests and work can be seen on Instagram at @c4rhodes. The gallery website will continue to be viewable at: www.dupontprojects.com.