Peter Bowyer "Premonition"
January 7 – January 28, 2017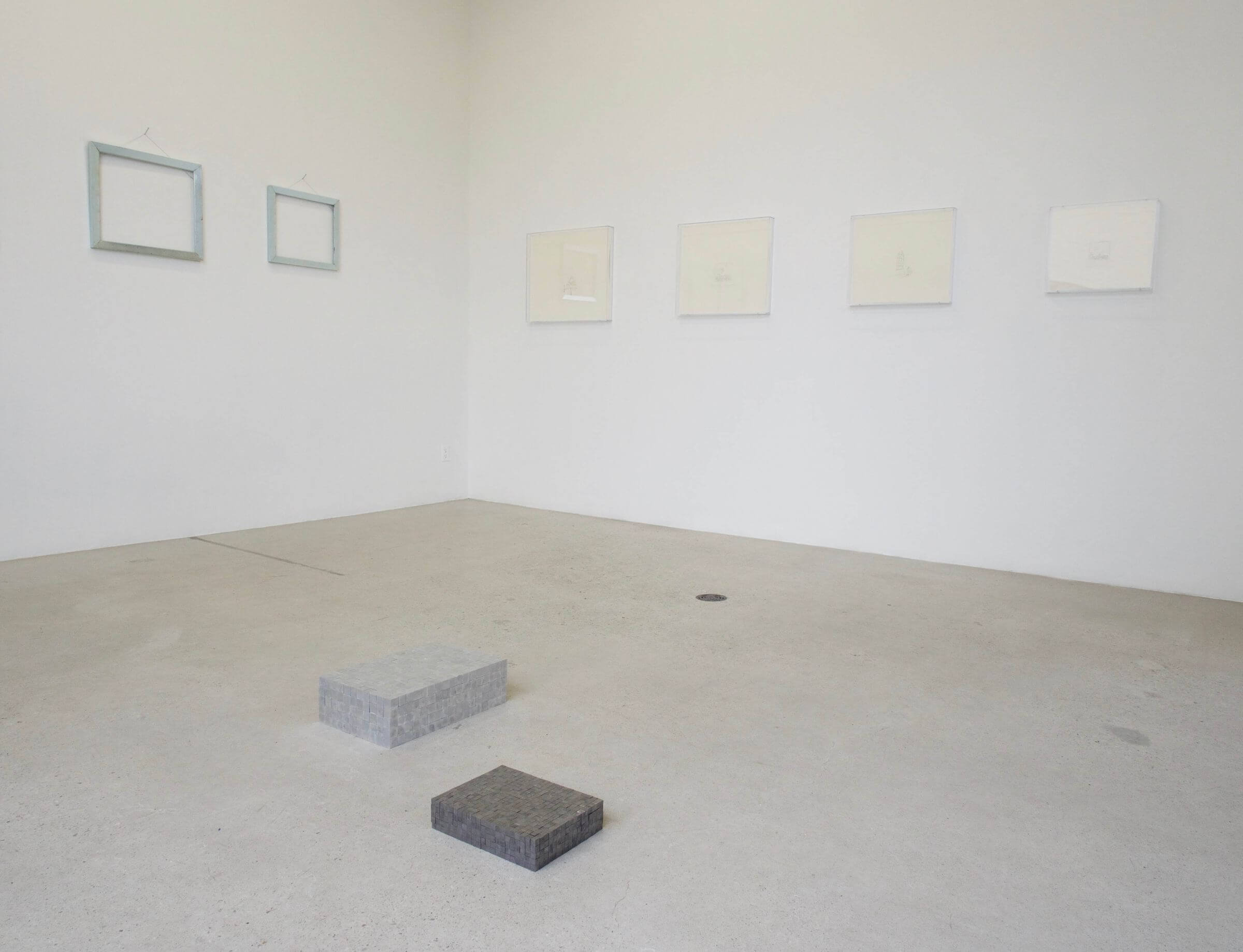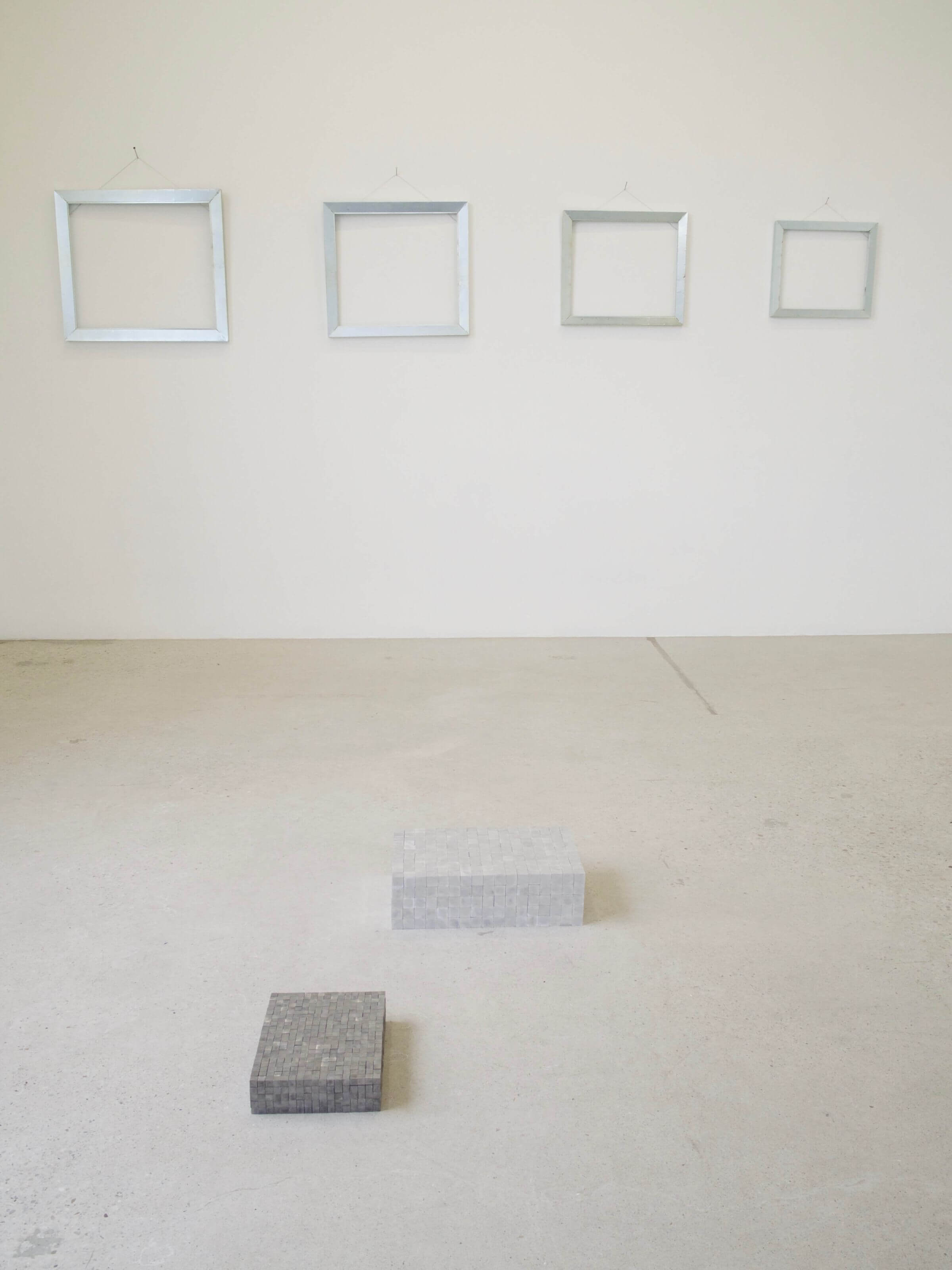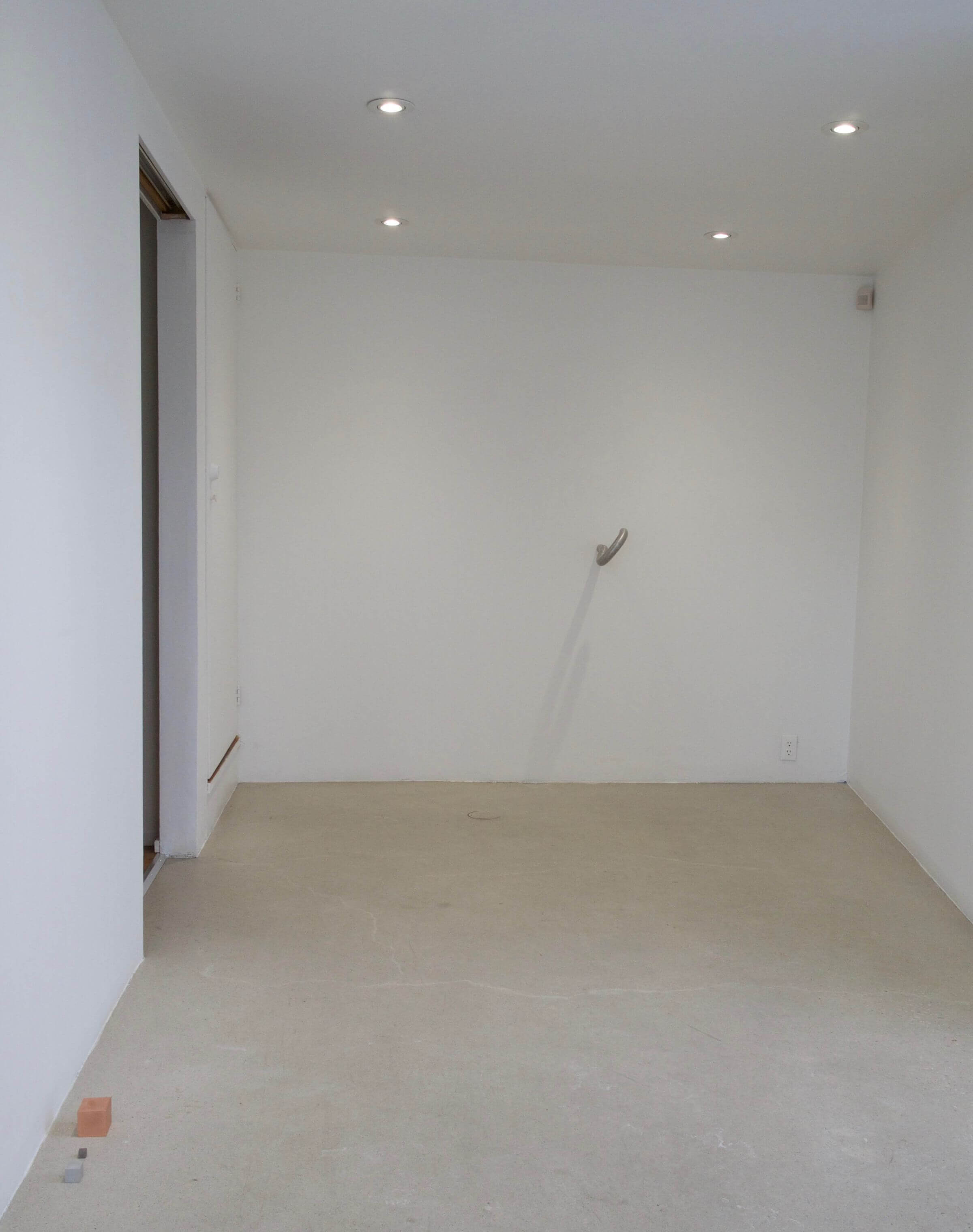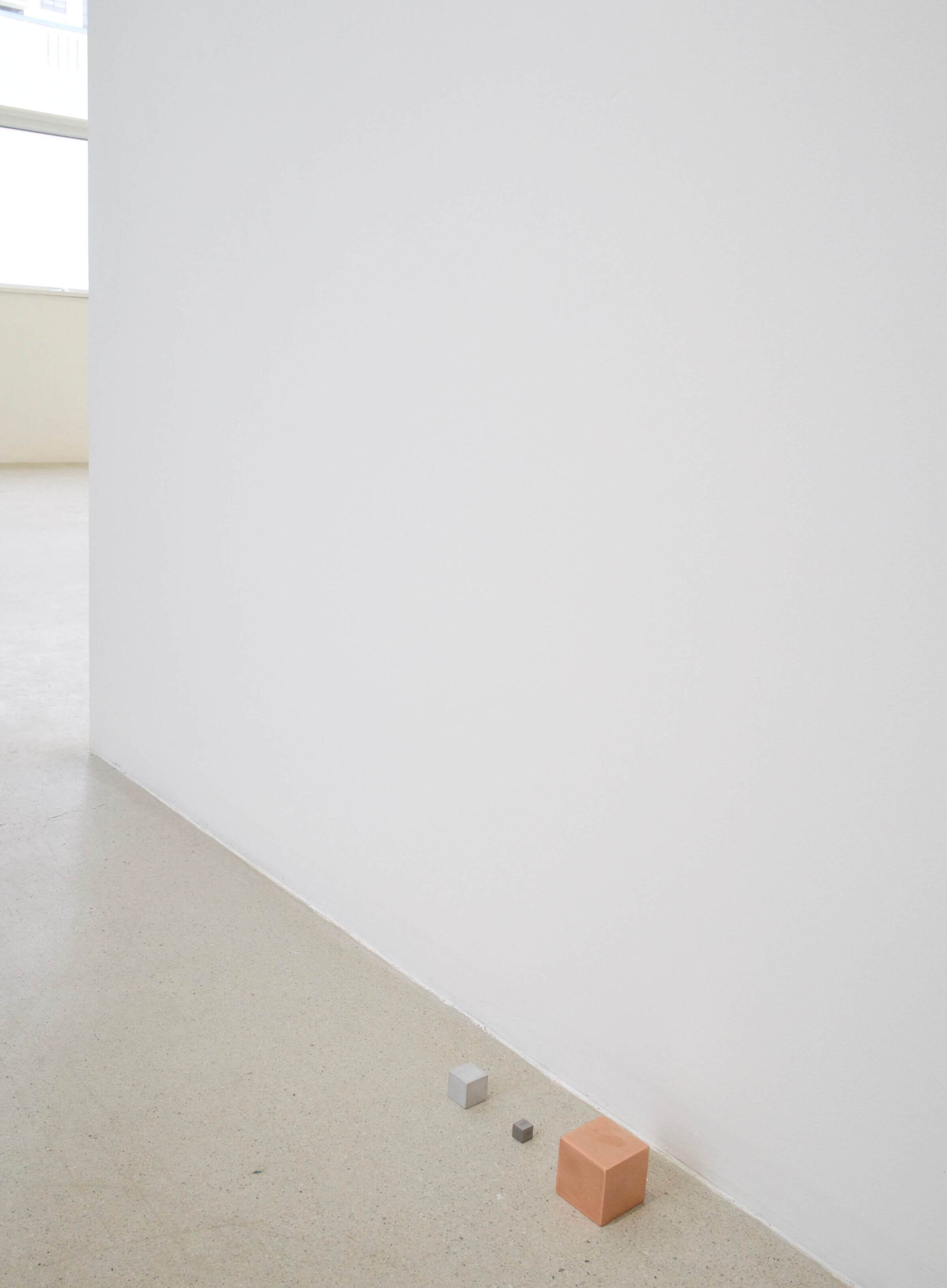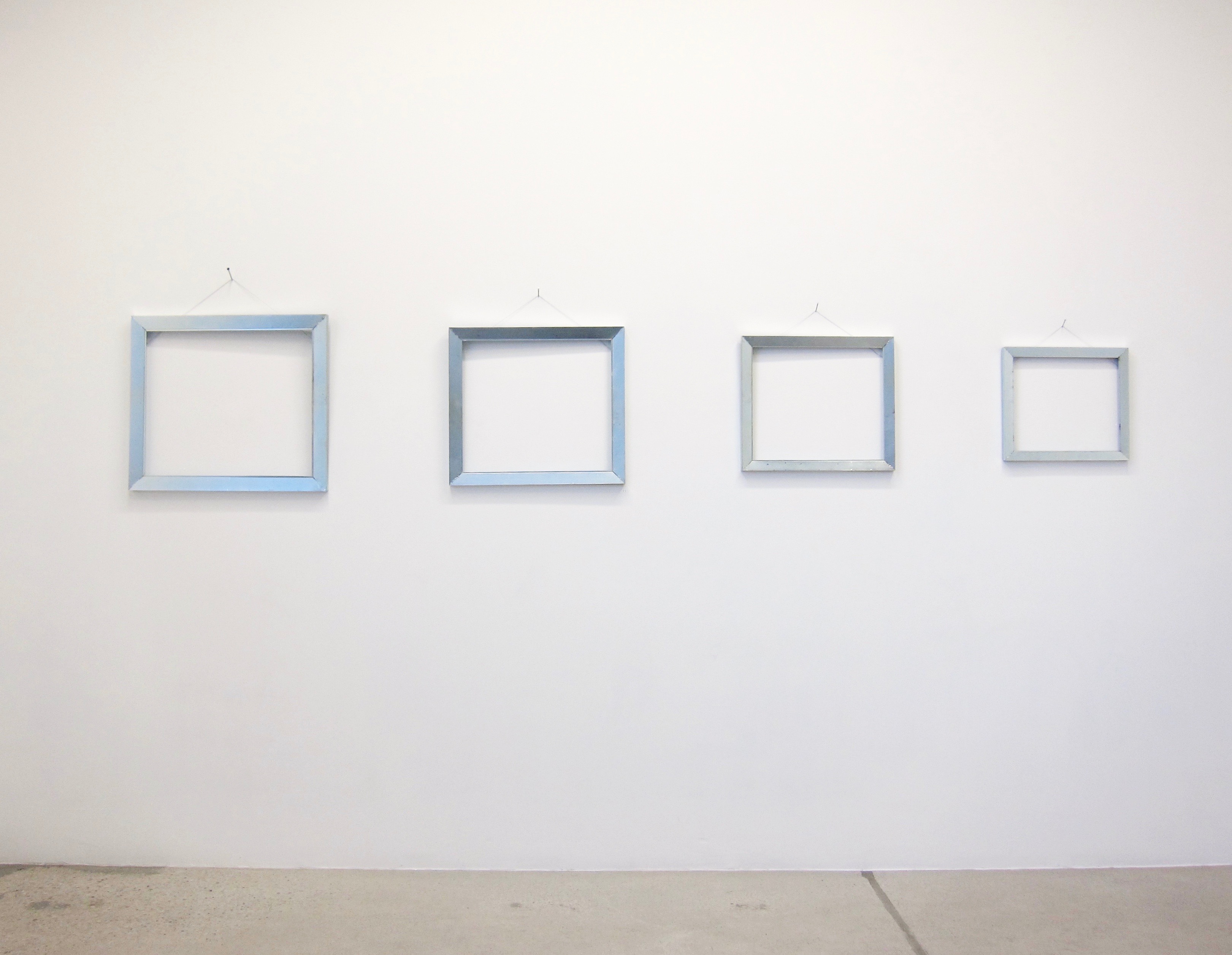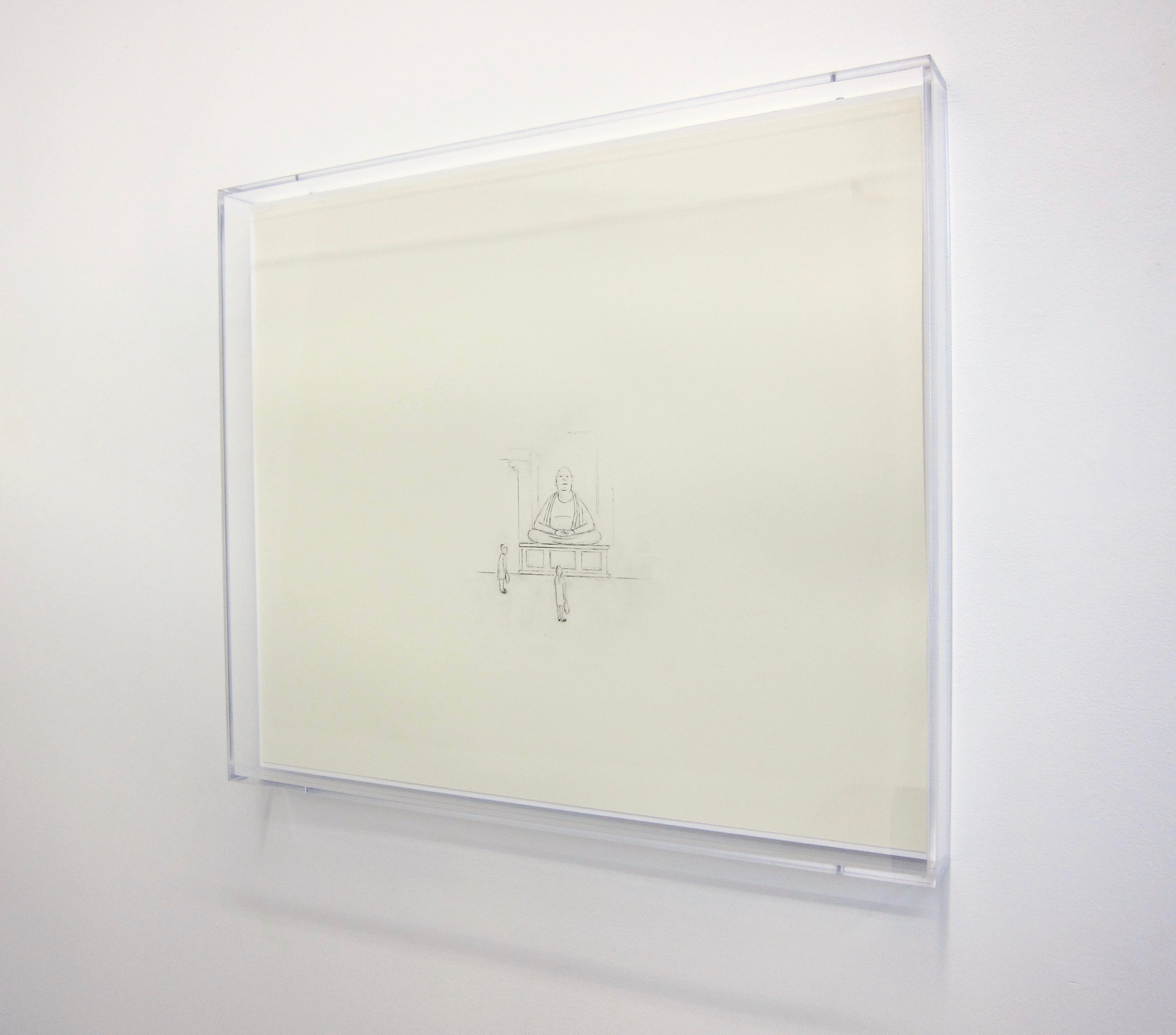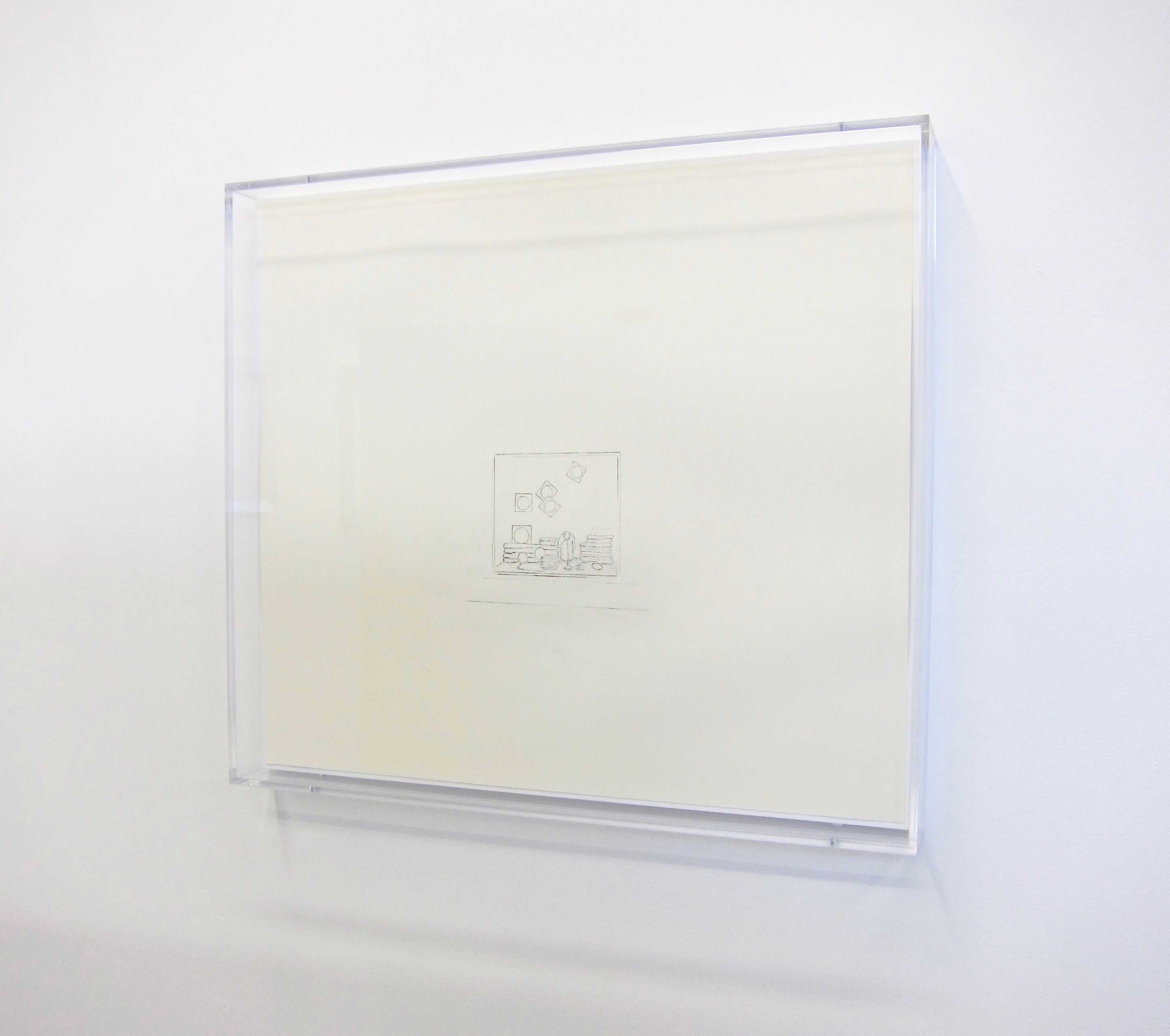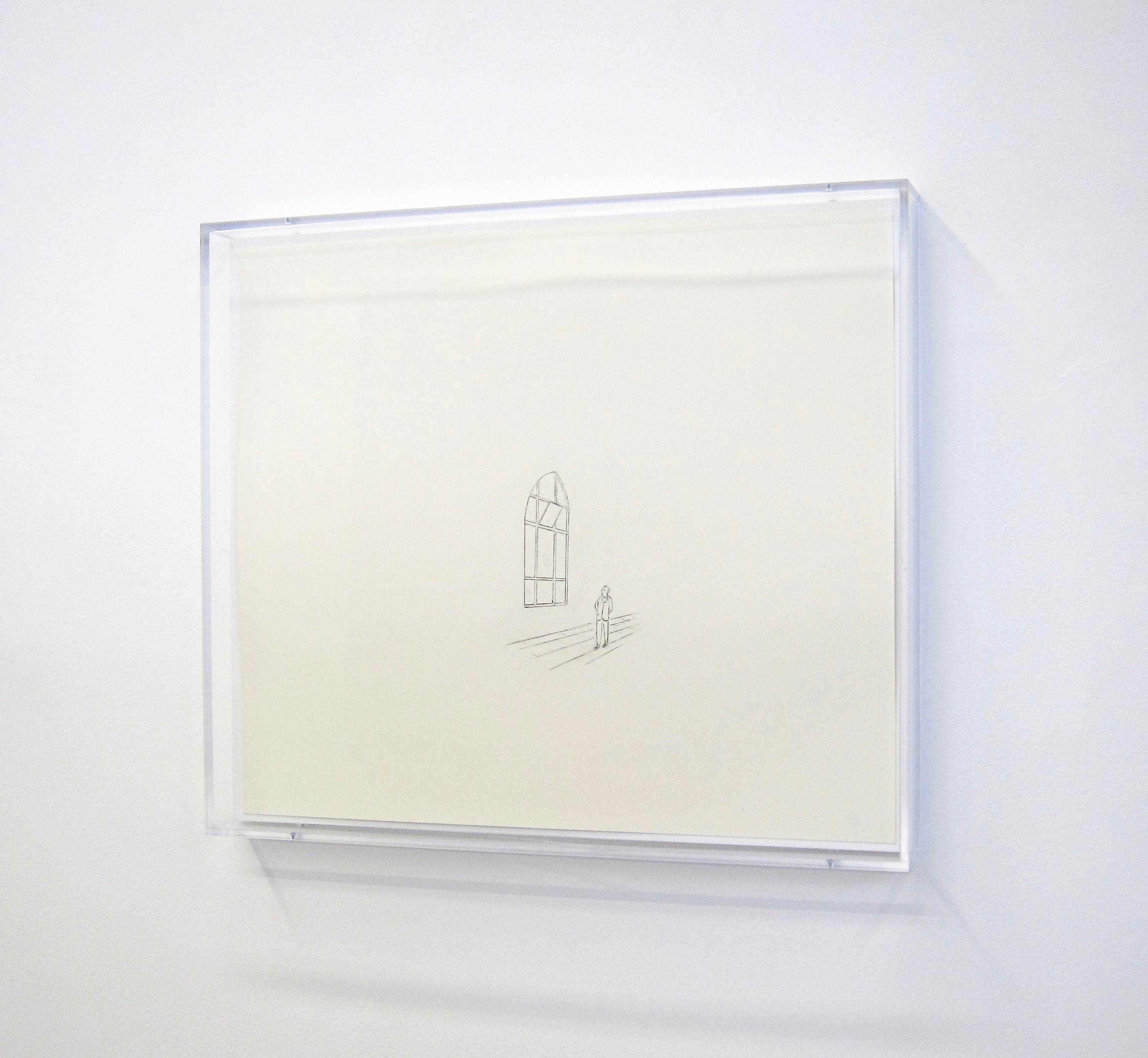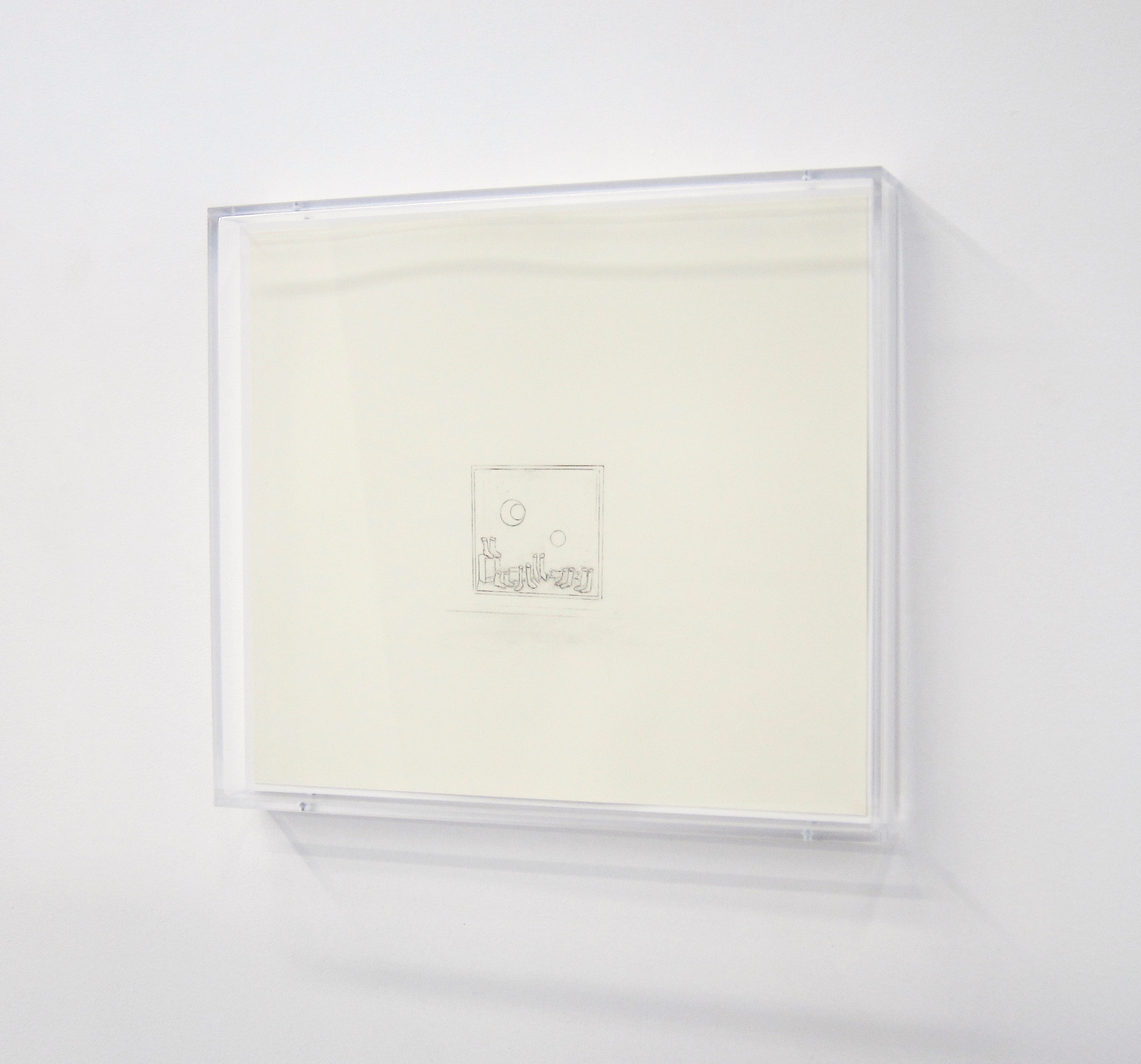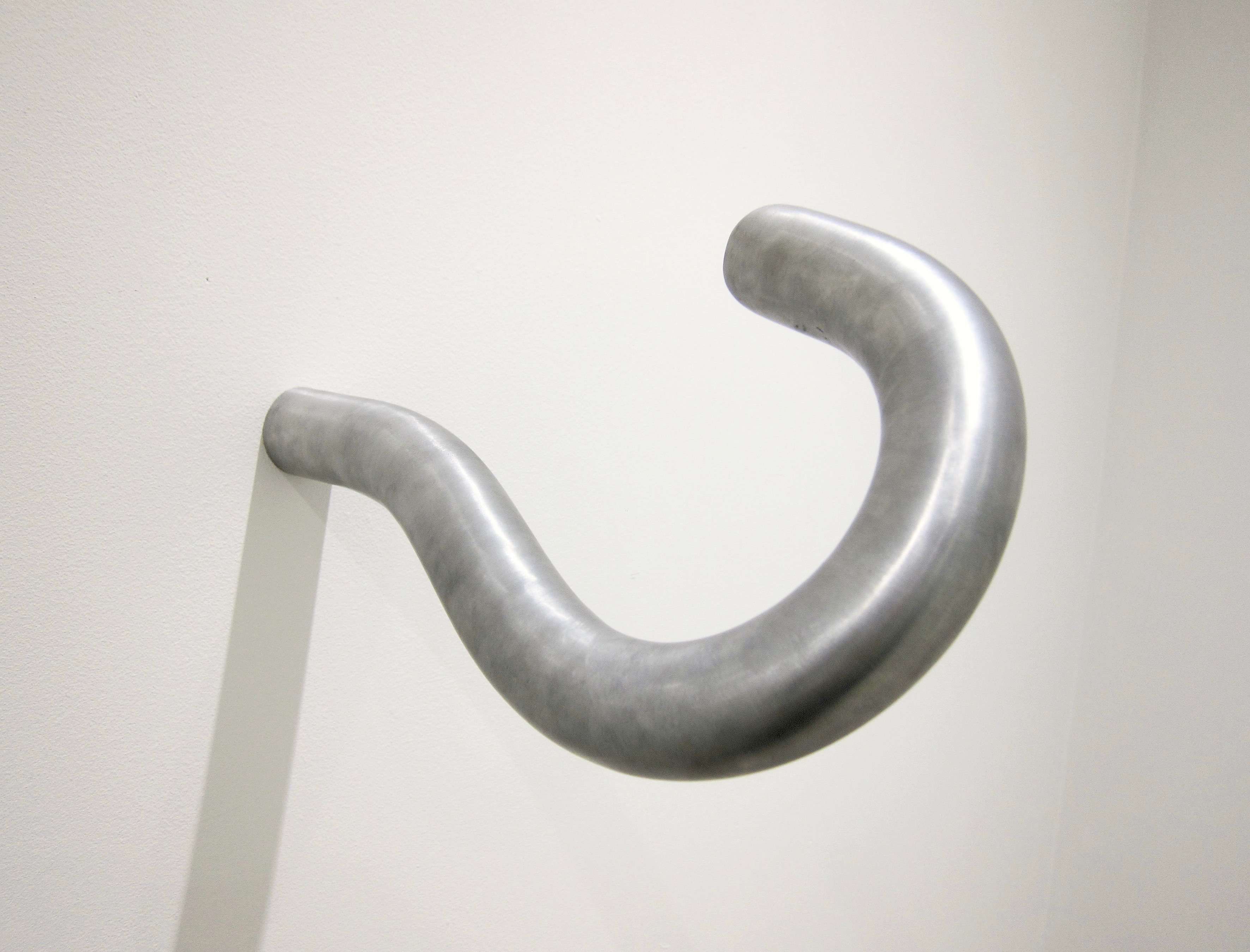 Press Release
Peter Bowyer has long-paired a droll sense of humour to a minimalist aesthetic. But while his objects and drawings can make you smile, they also pose philosophical questions about the nature of space and the structure of the social world around us. The work that lies behind a Bowyer-made smile runs on the surface of an ever-deepening sense that reality is an extension of game theory, an expression of rules that plumb the logistical depths of a fraught alliance between elegance and absurdity. In the recent works in this exhibition, Bowyer meditates on ideas of bi-location and doubleness. His objects, like the waiting wall hook that is "Premonition" are always more than themselves. They await connection and completion with other objects and broader schematic systems. What looks simple quickly hums with an aura of complexity. A suspicion of ulterior design gathers around the edges of things to unsteady the facts of perception. The Platonic universe lives on in playful indifference to the utilitarian harness we would make for things.
Artist Statement
Bits of modernist art and architecture have appeared in my drawing and sculpture installations for a long time. Starting as a form of object based social observation and cartooning, that eventually became research into abstraction's early transformation of our spatial imagination. Locating modern art's roots in a dimensionally and technologically altered culture has been revelatory, opening a parallel window to view our own technological moment. The objects and drawings I am involved with now, are the result of a synoptic reading of contemporary physics and geometry, paired with works by late Victorian philosopher/geometers J. H. Poincare, P. D. Ouspensky and Charles Howard Hinton (1853-1907), whose theories provided structure for navigating the dimensional matrix.
As cyber-space develops around us, the nature of reality changes to accommodate additional forms of virtual and non-material space. Our spatial orientation has moved beyond a recognition of the fourth dimension, into even higher dimensional relationships that include the infinite mirroring of imagery and information, the bi-location of normal perception, the collective preprioception of events and a general feeling of matter, time and space being held in super-position.
The objects and drawings in this exhibition are mostly about bi-location and other intuitions related to occupying contemporary space. The floor sculptures solid paper 8.5 x 11 and solid paper 11 x 17 are an homage to Charles Howard Hinton.
Peter Bowyer (1956) is a Toronto-based sculptor and installation artist. He has exhibited nationally and internationally since the late 1970s, with solo exhibitions at The Power Plant Contemporary Art Gallery (1995), The Art Gallery of York University (2003), the Museum of Contemporary Canadian Art (2007) and elsewhere. Recently his work has appeared in 'More Than Two (let it make itself)' at the Power Plant Contemporary Art Gallery in Toronto (2013), 'A Call for Drawings' at BAK in Utrecht, NL (2015) and 'Form Follows Fiction' at the Museum of the University of Toronto (2016). He teaches in the Faculty of Art at OCAD University.
Artist Talk

The following is a recording of the paper that artist Peter Bowyer read to the audience that gathered for his artist talk on Saturday, January 14, 2017.
About Richard Rhodes Dupont Projects
Launched in 2016 as part of the new Dupont St. gallery scene in Toronto, Richard Rhodes Dupont Projects was devoted to an exhibition program of contemporary Canadian art. Founding editor of C Magazine and editor of Canadian Art from 1996 through 2015, Richard Rhodes brought his expertise to exhibitions by emerging and established artists from across Canada. His informed critical eye launched and nurtured numerous careers in the Canadian art world over the past three decades. A photo diary of his continuing interests and work can be seen on Instagram at @c4rhodes. The gallery website will continue to be viewable at: www.dupontprojects.com.